James Bond Drank So Much Alcohol in Ian Fleming's Book Series That 'He Ought to Be Dead'
There's no shortage of iconic quotes from James Bond actors as far back as Sean Connery to as recent as Daniel Craig. One of the most popular being his request, "A martini. Shaken, not stirred."
It made its debut in 1962 and has since influenced many 007 fan beverages. The amount of alcohol consumed on film is shocking, but it wasn't until recently that researchers took to the books to better understand Bond's alcohol consumption.
As much as you may know about Bond, it's highly unlikely you'll accurately guess how much alcohol he consumed in Ian Fleming's popular books!
James Bond has a history of heavy drinking, and it's no wonder why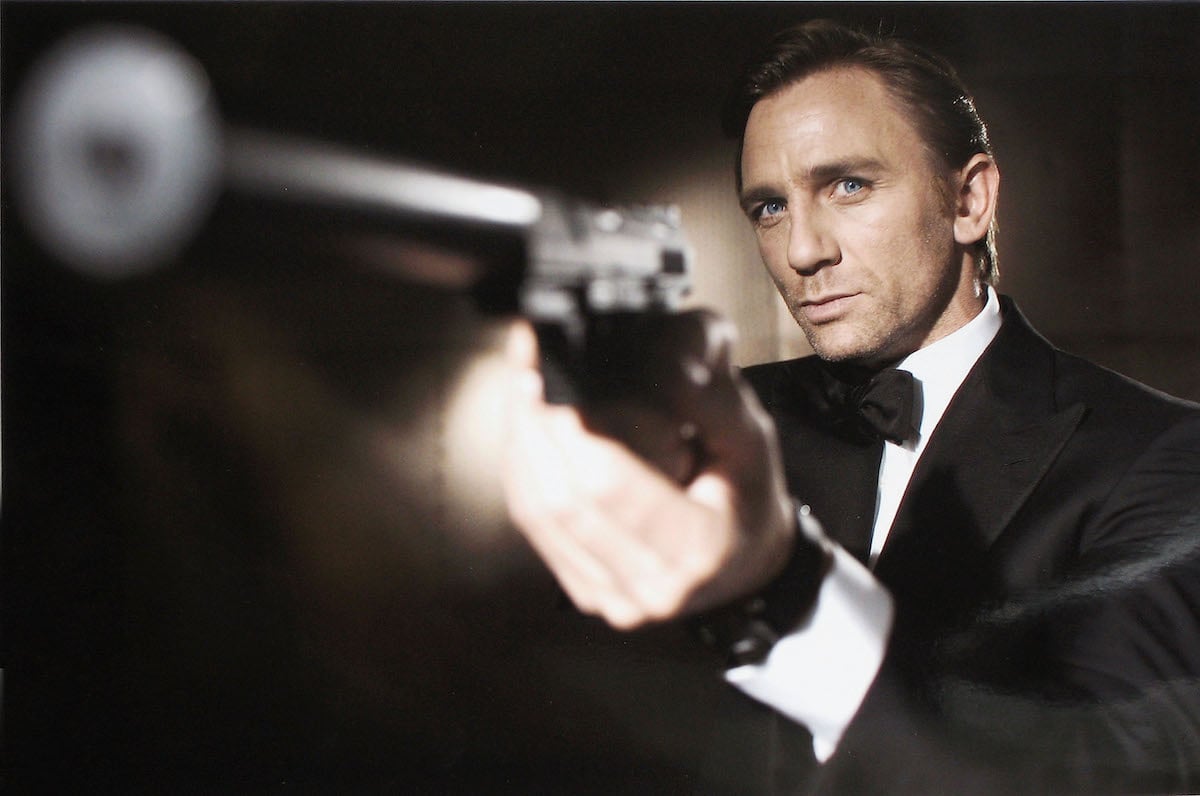 There aren't many occasions in 007 books and movies where Bond isn't mentioned enjoying his famous dry martini or other alcohol alternatives.
In fact, in the film, he is recorded by the Medical Journal of Australia to have sipped on 109 drinks throughout all 24 movies in over six decades. It may not seem like much at first, but if you remember correctly — Bond doesn't like to drink more than one drink before dinner but likes his drink large. That means 109 large drinks!
You may also be wondering why a character would drink so much, and the answer is simple. His creator, Ian Fleming, incorporated his own life and habits in his popular Bond character.
In fact, the excessive drinking and smoking we've all seen Bond participate in are realistic to Fleming in real life. Difford's Guide reports that Fleming smoked over 70 cigarettes a day, had a comparable sexual appetite to Bond, and was said to have consumed a bottle of Gin a day at times. 
His first drink and what it was named after
If you're a 007 fan, chances are you already know Bond's famous first drink: The Vesper Martini. Since its popular mention in Chapter seven of Casino Royale and later in the 2006 film of the same name, The Vesper has been strongly promoted by several liquor companies to boost sales.
As stated on James Bond's official Twitter, the ingredients and directions are as follows: three measures of Gordons, one of vodka, and half a measure of Kina Lillet. Shake it over ice. Then add a thin slice of lemon peel.
The name derives from the fictional character, Vesper Lynd, whom Bond loved deeply in Casino Royale. She asks him if he named it after her because of "the bitter aftertaste," but he replies, it's actually because "once you have tasted it, you won't drink anything else." The love story goes no further, however. It's later revealed that Vesper was the one who betrayed Bond, crushing him.
It turns out she's a double agent who got blackmailed, but Bond writes her off nonetheless. This love and betrayal are what shapes the iconically cold-hearted and cynical character you know and love today. 
Researcher's say Bond's life expectancy would've been similar to Flemings
After British medical researchers dug deeper into Bond's alcohol problem based on 12 of Fleming's novels, numbers shock fans even more than the initial 109 drinks you learned about in the films. BMJ researchers report that "his weekly alcohol consumption was 92 units a week, over four times the recommended amount. His maximum daily consumption was 49.8 units. He had only 12.5 alcohol-free days out of 87.5 days on which he was able to drink." 
Based on these results, the same researchers concluded that Bond's extensive alcohol abuse over the series of books put him at "high risk of multiple alcohol-related diseases and an early death." Much like Fleming's death by a heart attack, a disease reported by the AAC to have connections to heavy drinking. Nonetheless, Bond 'ought to be dead' with the number of drinks he managed to consume throughout the series.