Here's How James Bond Got His Name
Here's the story of how James Bond get his name and how the original concept of 007 differs from what he has become today.
"Bond. James Bond." It's the most iconic introduction in spy fiction. Bond is a legend, giving British secret agents an aura of charm, sex appeal, and constant cool in the face of potential death. Although author Ian Fleming wrote fewer than 20 stories about his most memorable character, 007 endures in more than two dozen movies that have thrilled viewers for the past 60 years. So, how did James Bond get his name, and how does the original concept of 007 differ from what he has become today?
The origins of the world's most famous secret agent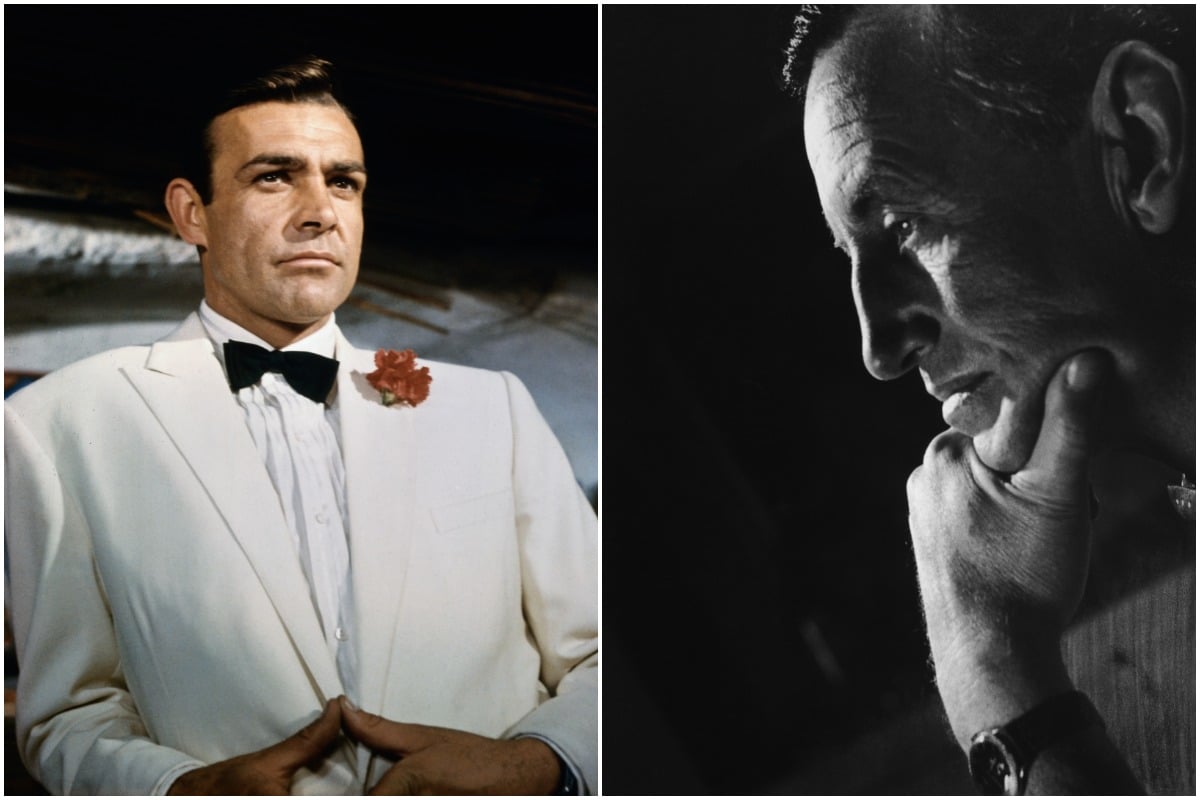 James Bond snuck onto the scene in 1953 as the main protagonist in the novel Casino Royale, Britannica explains. British author Ian Fleming penned that book and 13 additional novels and short stories featuring 007.
Fleming was an officer in British naval intelligence during World War II, where he worked in administration for Rear Admiral John Godfrey. From 1939 to 1947, Fleming was a part of many operations that remained secret for years, but he never became a secret agent because he couldn't pass the exam.
It was this experience that led him to write his first spy novel. Although Fleming wrote the book as a distraction from his "impending marriage," he never predicted the book would become as popular as it is today, the author's website explains.
"My own feeling is that the life of a book of this sort is not long," he said.
How did James Bond get his name?
Today, fans know James Bond as a suave, seductive secret agent with catlike reflexes and a taste for beautiful women. That's why it might surprise many that Fleming chose Bond's name from the idea that the spy should be an unassuming, uninteresting character.
Fleming wanted Bond to be the type of person that things happened to. "I wanted him to be a blunt instrument," the author said. "When I was casting around for a name for my protagonist, I thought, 'By God, ['James Bond'] is the dullest name I ever heard," Art-Sheep reports.
At his home in Jamaica, Fleming found inspiration for James Bond's name in a bird-watching guide by an ornithologist, Dr. James Bond.
As for his code number, "007" also wasn't related to anything Fleming had encountered with British intelligence. It came from the bus route the author took every day in the '50s when he lived in Kent and commuted to London: Route 007.
Is James Bond based on any particular person?
Officially, Fleming never revealed that he based Bond on one single person from his time working in British naval intelligence. Many fans of the novels believe he borrowed characteristics from many secret agents he had met while working in intelligence.
However, according to Britannica, a few people could've influenced 007. F.F.E. Yeo-Thomas — a World War II secret agent — and the Serbian double agent Dusko Popov might have inspired the character.
Whether Fleming based James Bond on a real-life secret agent or the perfect combination of many spies and their experiences, his legacy continues to entertain millions.