James Brown's Daughter Detailed Tragic Parts of Her Father's Dark Side
James Brown died in 2006, but his influence continues on to this very day. The iconic dancer, singer, and musician was responsible for songs like "Say It Loud — I'm Black and I'm Proud" and "Get Up Offa That Thing," and is widely credited with making funk music popular with mainstream audiences.
Brown, who was known as "Soul Brother No. 1" during his lifetime, achieved a great deal of success. But, according to his daughter's memoir, the singer struggled with some very serious problems, including alleged spousal abuse and a terrible temper. 
James Brown had a troubled childhood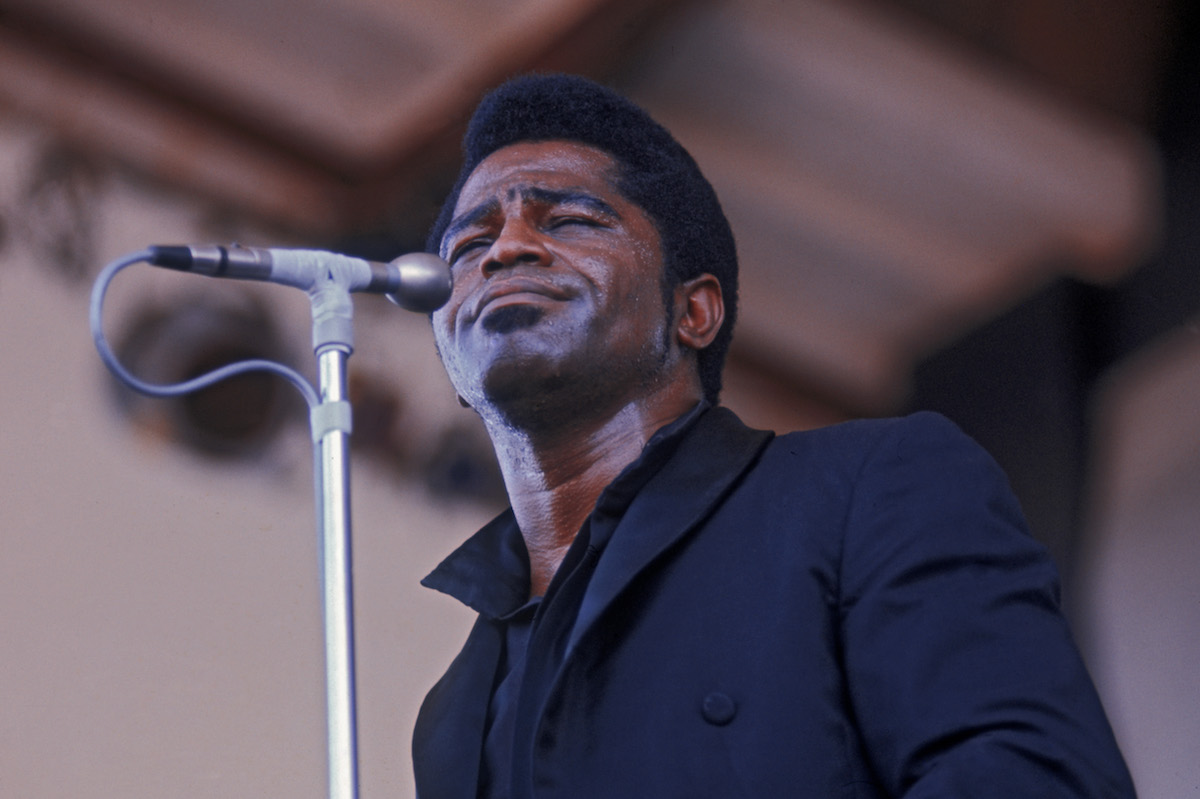 Brown was born in South Carolina in 1933. He lived in extreme poverty as a child, with his family moving to Georgia when Brown was still a toddler.
In Augusta, Georgia, Brown and his family lived with relatives while they struggled to get on their feet. Brown's mother moved to New York when he was very young, leaving her son on his own. He had a tough time staying in school, doing whatever he could to earn a bit of extra money.
As a young teenager, Brown started performing in talent competitions and shows, learning to play multiple instruments. Still, he couldn't seem to stay out of trouble and even did a stint in jail for robbery. While out on parole, Brown linked up with a gospel music group and started performing at larger events and gatherings.
By the late '50s, Brown had started to achieve some renown. However, it wasn't until the sixties that Brown really became a superstar, known around the world for his outrageous onstage personality and his brilliant dance moves. 
How many times was James Brown married?
Just as Brown's professional life was thriving, his personal life experienced some major setbacks. All in all, Brown was married four times.
His first marriage was to Velma Warren. They tied in the knot in 1953 and welcomed three children before divorcing in 1969.
After the dissolution of his marriage to Warren, Brown married Deidre Jenkins. Brown and Jenkins had two daughters, but they ended up separating in 1979.
Brown's third marriage was to Adrienne Lois Rodriguez. They were married in 1984, and over the years, their relationship made headlines many times, with rumors of domestic abuse running rampant. Rodriguez passed away in 1996, but Brown went on to find love again.
In 2002, he married Tomi Rae Hynie. Brown had many children from his relationships, reportedly more than the nine he formally acknowledged. 
James Brown's daughter detailed her father's dark side
Certainly, Brown had many complicated relationships in his life, including the ones he had with his children. One of Brown's daughters, Yamma Brown, recently wrote a memoir where she opened up about the environment in which she grew up.
She detailed how, as a child, she would frequently hear her father abuse her mother. "The beatings always begin the same way, with the same terrible sounds," she wrote. "My parents are in their bedroom, behind closed doors. First comes the boom of my father's voice. 'Dee Dee! Goddamn it, Dee Dee!' Then I hear what sounds like thunder rolling through the house. That's Mom hitting the wall."
Yamma Brown said that she could feel the house "shake with rage" during her father's fits of anger. "As much as I loved my father, and I sure loved him, I hated him during those times," she wrote.
She revealed that while her father never beat her, the trauma of seeing him abuse her mother lasted with her throughout her entire life. In fact, she went on to marry a man who was in many ways similar to her father — and was only able to extricate herself after years of spousal abuse.
For James Brown's fans, his legacy is one of fun and music — but for his children, it is somewhat less exciting.