James Cameron Shut Down the Major 'Terminator' Rumor Arnold Schwarzenegger Helped Propagate
Arnold Schwarzenegger's commitment to the Terminator franchise remains largely uncontested. For over three decades, Schwarzenegger appeared in four of the five Terminator films: the 1984 Terminator, 1991's Terminator 2: Judgement Day, 2003's Terminator 3: Rise of the Machines, and, most recently, 2015's Terminator Genisys. Schwarzenegger and Terminator remain as intimately connected as Sylvester Stallone and Rocky or Bruce Willis and Die Hard.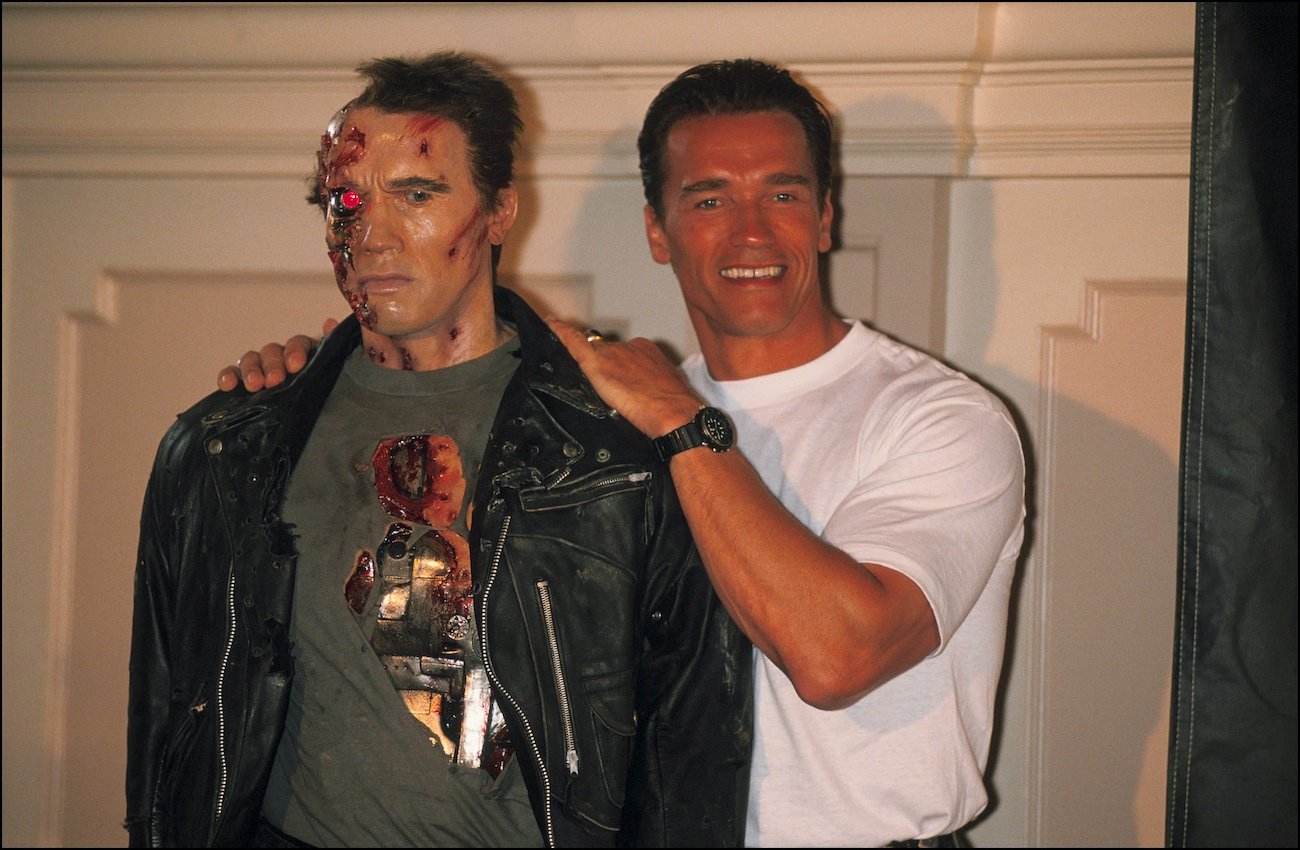 Imagining anyone else portraying the "I'll be back" leading male is nearly impossible. Despite the fact that any other actor would struggle to fill the his shoes, Schwarzenegger himself helped propagate a casting rumor that turned out to be completely false, according to franchise visionary and director James Cameron. 
Arnold Schwarzenegger claimed that O.J. Simpson was supposed to be the leading man in 'Terminator' 
As for the cyborg assassin sent back from the future, rumor has it that O.J. Simpson was supposed to take on the character. According to the LA Times, Schwarzenegger used to joke that the T-800 (The Terminator cyborg model) that hangs on his wall — a gift from Cameron — hides Simpon's face underneath his likeness. 
As a result of multiple interviews — in which Schwarzenegger claimed that O.J. Simpson was an initial pick — the rumor spiraled out of control. The rumor gained steam in online forums across the fan base, and even in larger industry circles. Yet, according to Cameron, the truth has been buried in many a tall tale.
James Cameron said O.J. Simpson was never going to star in 'Terminator'
As the LA Times notes, Cameron went out of his way to clarify the misconception surrounding O.J. Simpson and Terminator. He said:
Let me correct that right now…Arnold is literally just wrong. I know it's hard to imagine! You don't argue with Arnold.

LA Times
Cameron goes on to explain that he received a call from Mike Medavoy, who ran Orion at the time, and the man threw a far-fetched idea to the wind. Cameron remembered:
I got a call from Mike Medavoy who ran Orion, which was jointly financing with Hemdale…And Medavoy said, "Are you sitting down? I've got this movie cast: O.J. Simpson as The Terminator and Arnold Schwarzenegger as [Kyle] Reese."

LA Times
Cameron explained that he and his co-producer both eyed each other as if the pitch they heard was the "stupidest thing." Cameron said, on the call, that O.J. was not going to be the lead. According to Cameron, the idea was squashed before it even got off the ground. Yet, he agreed to meet with Schwarzenegger, and the rest is film history.