James Corden Shares How WW Is Going For Him: 'It Makes Me Feel Quite Emotional'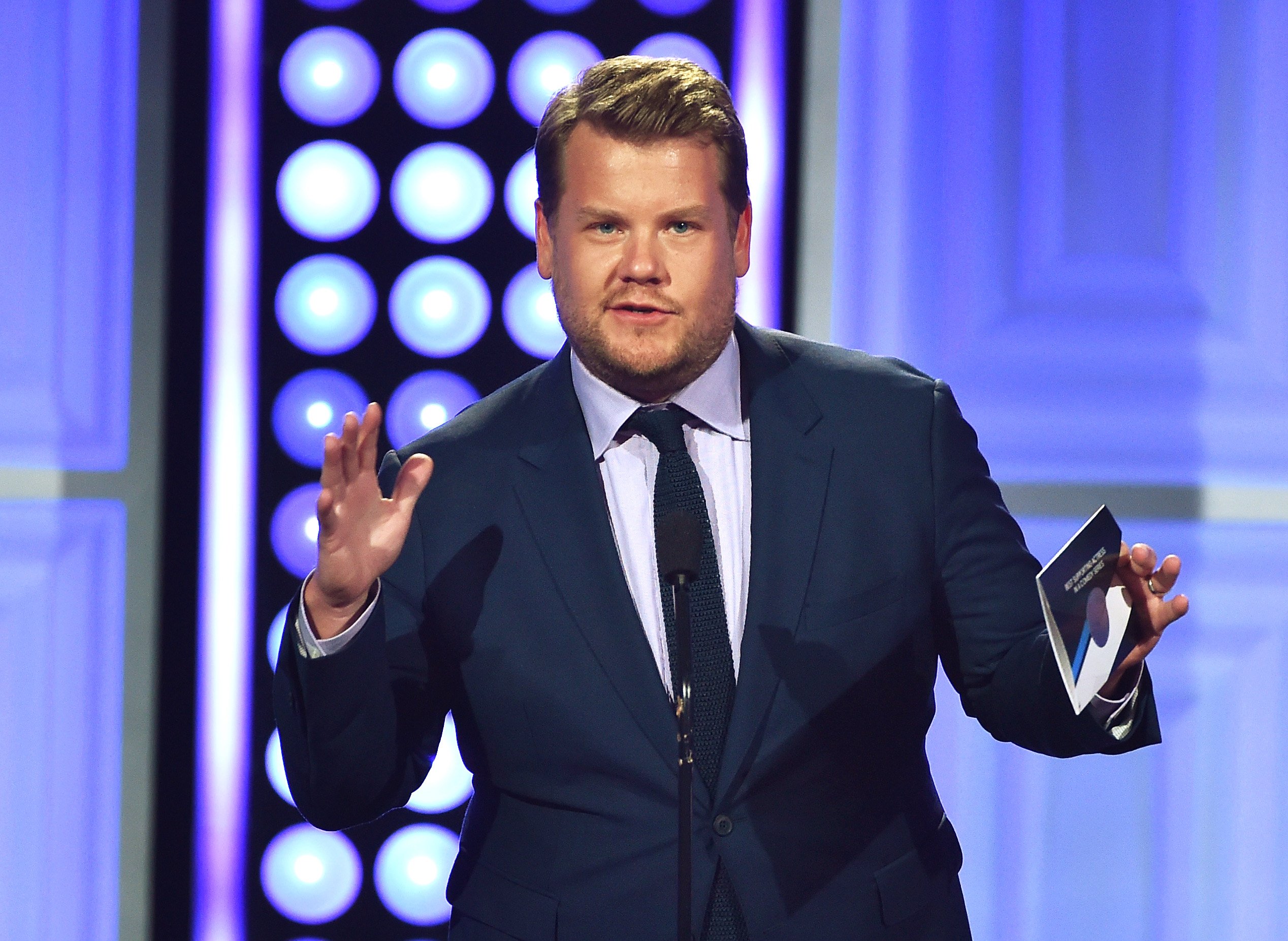 The Late Late Show host James Corden announced last month his decision to join WW, the wellness program formerly known as Weight Watchers.
Saying at the time that he wanted "to be better for my children and for my family," the actor commenced his wellness journey on Jan. 1, confident in WW's tools and ability to help him make permanent, positive changes in his health.
Corden recently updated Oprah Winfrey on his progress over the past weeks. Here's what he had to say.
Corden has been upfront in the past about body image
The father of three opened up on actor David Tennant's podcast in 2019 about his frustrations with the way the entertainment industry seemingly dismisses artists who don't fit a particular size or image.
The Cats star told Tennant he felt typecast into the "chubby buddy" roles, saying it seemed certain actors are relegated to unromantic, asexual roles because of their appearance.
"If you only watch television or films, if an alien came back and they had to take a reading on planet Earth by just watching films or TV, they would imagine that if you are chubby or fat or big, you never really fall in love, you never have sex," Corden said.
Corden was adamant to make his own way as an artist
RELATED: James Corden Says This is The Rudest Celebrity He's Ever Met
The show host continued, saying the TV and film industries keep overweight actors in roles as "good friends with people who are attractive" and if they're lucky, "chip in with the odd joke every now and again." Corden was determined to change that.
"It felt like if the world of entertainment was a big banquet table, people are like, 'There isn't a seat for you here.' I was like, 'If that's not going to happen then I'm going to try to make something happen for myself.'"
What the actor told Oprah this month
Corden in joining WW in January honestly explained his motivation for improving his health.
On WW's website, he stated at the time, "I want to change the way that I live. I want to be better for my children and for my family. This last year has shown us all that taking care of yourself should be a priority."
And this week, Corden spoke with major share owner and board member Oprah Winfrey during the WW Your Life in Focus virtual event that also featured Ciara and Jennifer Garner as guests. 
After Winfrey replayed Corden's video message from January, he reacted to it saying "Even just watching that video, it makes me feel quite emotional because I really have felt that every year."
Corden realized, he noted, that there is a sense of shame over men who choose to make their health a priority.
"As a man, it's historically seen as [not] very sexy to say that you're on a diet, or it's not very manly somehow to want to make changes in your own health," he elaborated. "Because men drink beer, and we go out, and it doesn't matter what you look like, and all those things." 
Corden revealed that he has already "lost 16 pounds. And I've been doing some exercise, which I hate. I just can't bare it, so I'm using the word hates. But my wife is so good at it."