James Corden Unveils His Weight Loss Progress: 'WW Has Changed My Life Without Disrupting My Life'
'The Late Late Show' host James Corden is succeeding on the WW weight-loss program and recently shared his progress.
It's been three months since late show host James Corden announced his partnership with WW, the wellness and health company. In January this year, the comedian and actor made known his intention to take his health more seriously and become healthier with the help of WW.
As for the weight loss franchise, it's reportedly airing a new ad this weekend starring Corden, showing off his progress.
Here's how the Carpool Karaoke star is doing so far.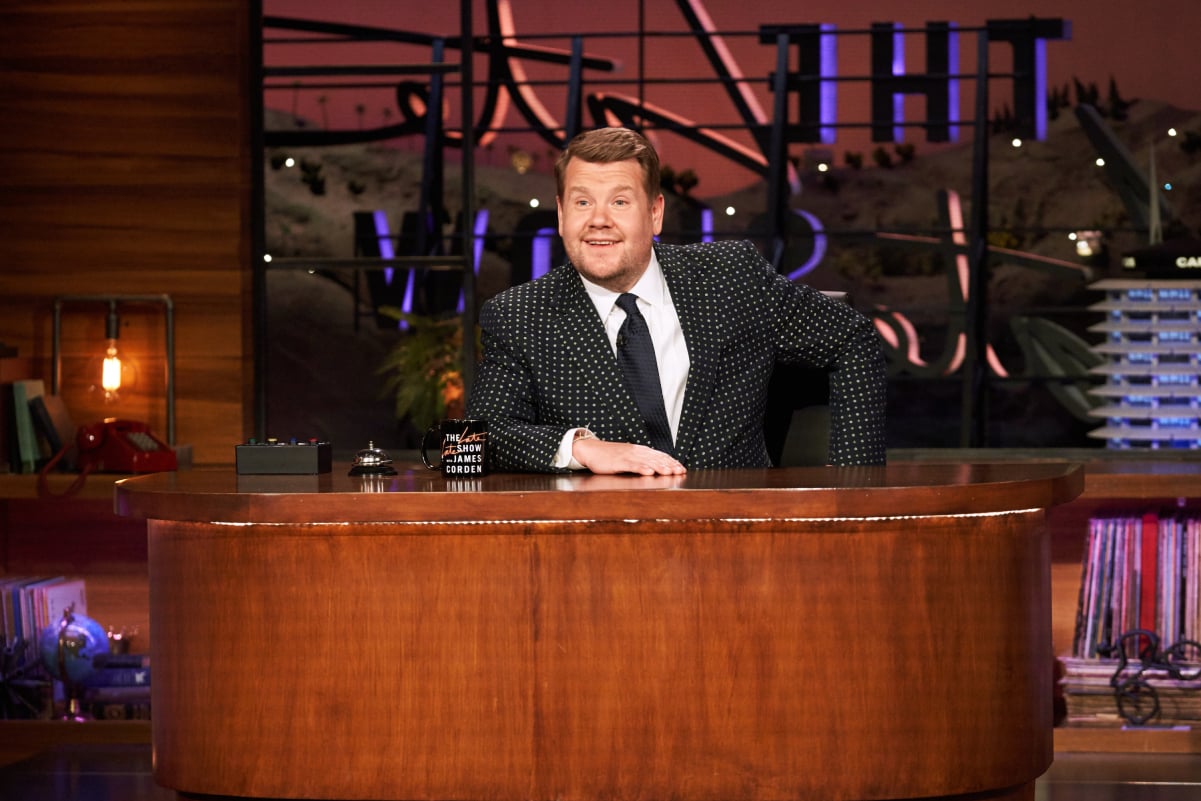 Corden has been open about his weight loss struggles
In 2019, after hearing HBO late-night host Bill Maher's comments on obesity in the United States, Corden felt compelled to speak up.
Specifically, Maher said: "Fat shaming doesn't need to end, it needs to make a comeback. Some amount of shame is good. We shamed people out of smoking and into wearing seat belts. We shamed them out of littering and most of them out of racism. Shame is the first step in reform."
The Into the Woods star took the unconventional route of addressing Maher's statement directly via his own late-night show chair and it got very personal for Corden: "There's a common and insulting misconception that fat people are stupid and lazy, and we're not. We get it, I've struggled my entire life trying to manage my weight and I suck at it. I've had good days and bad months."
Speaking directly to Maher, Corden concluded: "In the meantime, Bill, while you're encouraging people to think about what goes into their mouths, just think a little harder about what comes out of yours."
James Corden joined WW in January
On New Year's Day 2021, Corden posted a taped message via video in which he shared honestly about his health. After the holiday season, the actor was feeling the discomfort and lack of energy from weeks of indulgences.
"I wanted to share with you a decision that I've made," he said. Corden opened up about his habit "every year, for the past decade — probably even 15 years" to make the resolution to lose weight for good.
"Because of that, over Christmas, I've eaten everything that's in the fridge because in my head in January I'm starting this diet, and it'll be a success," he said. "And as you can see, well, it hasn't."
He reached out to the organization formerly known as Weight Watchers, now known as WW, and got a fresh start.
"I want to change the way that I live," he stated on WW's website. "I want to be better for my children and for my family. This last year has shown us all that taking care of yourself should be a priority."
In February Corden revealed in a video call with WW director Oprah Winfrey that he had "lost 16 pounds. And I've been doing some exercise, which I hate."
James Corden's most recent progress
As of the beginning of April, Corden revealed, he's feeling better than he ever has and is expressing astonishment at having been able to stick to a food plan up to this point of the year.
"I used to go on a crash diet every January," he told People this month. "By April, any progress I had made at the beginning of the year was already out the window. With WW, it's a different story," Corden, who is a WW spokesperson, explained.
"I can eat what I love, and the app, everything — it keeps me focused. And guess what? I'm down 20 pounds since the start of this year. WW has changed my life without disrupting my life."