James Franco, Tiffany Haddish, and 18 Other Stars Deemed the 'Hardest-Working' Actors in Hollywood
Resume.io analyzed the filmographies of nearly 150 top Hollywood actors to find out who has worked the hardest over the past 10 years. Surprisingly, three-time Golden Globe-nominated actor Eric Roberts topped the list with over 400 total jobs since 2010.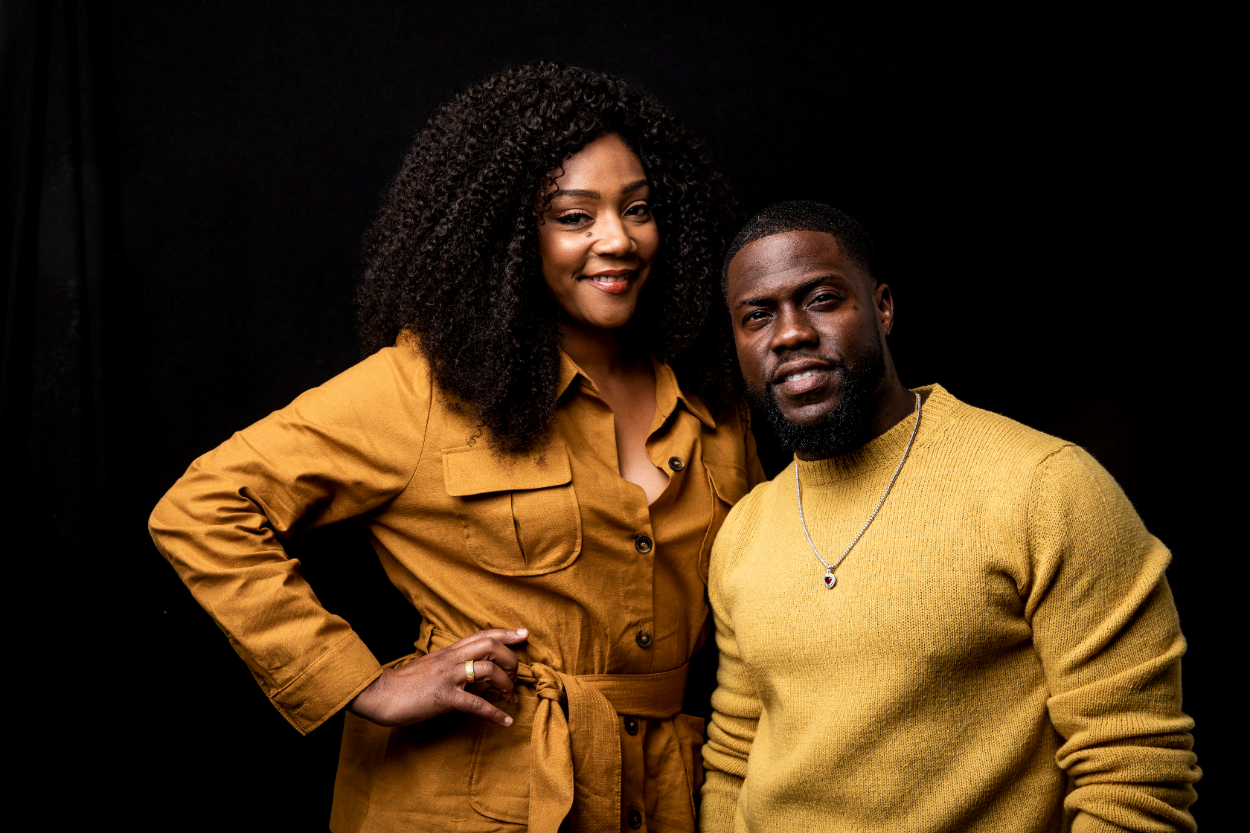 Eric Roberts (407 total jobs)
The Oscar-nominated King of the Gypsies star is deemed the "hardest-working" actor in Hollywood over the past years because he has amassed over 400 acting and producing credits.
Since 2010, Roberts appeared in television series The Young and the Restless (2010-11), Lost Girl (2015), Class Act (2019), Medinah (2016-2020) as well as countless movies including The Expendables (2010), Christmas in Compton (2012), There Is Many Like Us (2015), and Night Walk (2019).
He also starred in and served as executive producer for Vegan 101 (2011).
Tiffany Haddish (121 total jobs)
After gaining popularity from her role as Nekeisha Williams in The Carmichael Show (2015-17), the actor, comedian, and author continued to make waves in Hollywood, eventually winning a 2018 Emmy for her guest appearance on Saturday Night Live.
The 40-year-old has amassed over 120 credits acting and producing since 2010, making her the hardest-working actress in Hollywood over the past decade. She starred in Real Husbands of Hollywood (2013-14), Legends of Chamberlain Heights (2016-17), The Last O.G. (2018-2020), and Self Made: Inspired by the Life of Madam C.J. Walker (2020).
Additionally, Haddish has appeared in several movies, and executive produced her own stand-up special as well as adult animated series, Tuca & Bertie (2019-present), in which she also voices the main character.
James Franco (245 total jobs)
Deemed the second "hardest-working" actor in Hollywood over the past decade with his 245 jobs, the Oscar nominee has the most producer, directing, and writing credits since 2010.
He has an impressive 67 producer credits over the past 10 years for movies and television shows such as The Interview (2014), The Disaster Artist (2017), in which he also directed and starred, and The Deuce (2017-19), in which he also directed a few episodes.
Additionally, the actor wrote a few screenplays and short movies, including As I Lay Dying (2013), Yosemite (2015), and Mother, May I Sleep with Danger? (2016). 
Elizabeth Banks (104 total jobs)
The three-time Emmy-nominated Hunger Games star has accumulated over 100 credits in the past decade from acting, producing, directing, and writing. She starred in 30 Rock (2010-12), Moonbeam City (2015), Modern Family (2009-2020), and Mrs. America (2020).
Additionally, Banks produced musical comedy Pitch Perfect (2012), the newest Charlie Angels (2019), which she also wrote and directed, and serves as the executive producer for half-hour Hulu comedy, Shrill (2019-2020).
The actor also directed the sequel, Pitch Perfect 2 (2015), and has starred in numerous television series, movies, and video games.
Other actors who made the list include Kevin Hart (163 total jobs), Charlize Theron (93), Seth Rogan (161), Octavia Spencer (90), Dwayne "The Rock" Johnson (151), Aubrey Plaza (89), Keegan-Michael Key (131), Brie Larson (88), Idris Elba (115), Jessica Chastain (84), Will Smith (114), Scarlett Johansson (84), Samuel L. Jackson (114), Kate McKinnon (84), Tom Hanks (110), and Karen Gillan (82).