James Gandolfini's Son Michael Gandolfini Reveals Which 'Sopranos' Scenes Were 'Tough' to Watch
It's the part Michael Gandolfini was born to play. James Gandolfini's son will step into the same role that defined his late father's career in the upcoming Sopranos prequel movie The Many Saints of Newark. But playing a young Tony Soprano wasn't easy, the actor has said, especially when he had to revisit his father's performance on the acclaimed HBO series. 
Michael Gandolfini watched all of 'The Sopranos' for the first time to prepare for 'The Many Saints of Newark'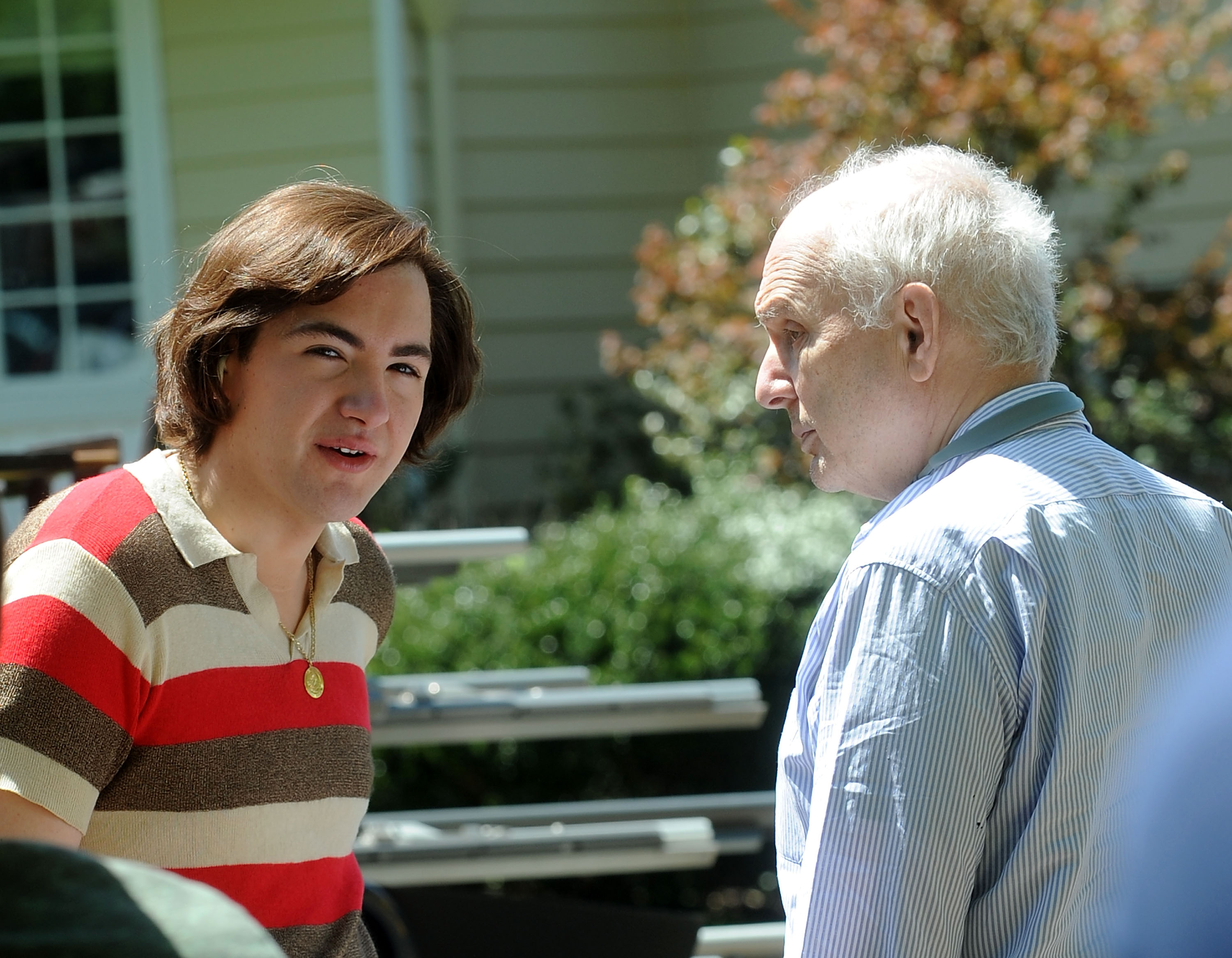 RELATED: 'Sopranos' Prequel 'The Many Saints of Newark' Stuntwoman Describes Massive Riot Scene
James Gandolfini died of a heart attack in 2013 while visiting Italy with his son. While Michael had spent time on The Sopranos set as a child, he'd never actually seen the entire series until he began to prepare to play a younger version of his father's character in The Many Sains of Newark. 
Michael knew watching the award-winning mob drama would be difficult, so he recruited a trusted friend to help him through it, the 22-year-old said in a recent interview with Rolling Stone. Eventually, he ended up watching all 86 episodes three times.  
James Gandolfini's son says watching scenes of Tony Soprano with his kids was difficult
It wasn't always easy to watch his beloved father play the tough-but-troubled mob boss Tony Soprano. Some scenes were particularly challenging, especially those that involved Tony with his two kids, Meadow (Jamie Lynn-Sigler) and A.J. (Robert Iler), even though he knew his father was just playing a character. 
"It wasn't my dad. It's not the dad that I knew. It's not Jim, it's Tony," he said during a September 12 appearing on CBS Sunday Morning. "So in many ways it was really fun to watch him explore this complete character. But there are scenes that are very tough. Anything with his kids [is] tough, of course." 
Michael also mentioned the moments early on in The Sopranos last season, when Tony ends up in a coma in the ICU after Uncle Junior (Dominic Chianese) shoots him. 
"The hospital stuff is tough," he said. "That stuff definitely hit me hard. But I watched it with friends. I had a community of people I leaned on. But overall, because the show is so good, it's fun. And my dad was so different than Tony."
Michael Gandolfini made the Tony Soprano character his own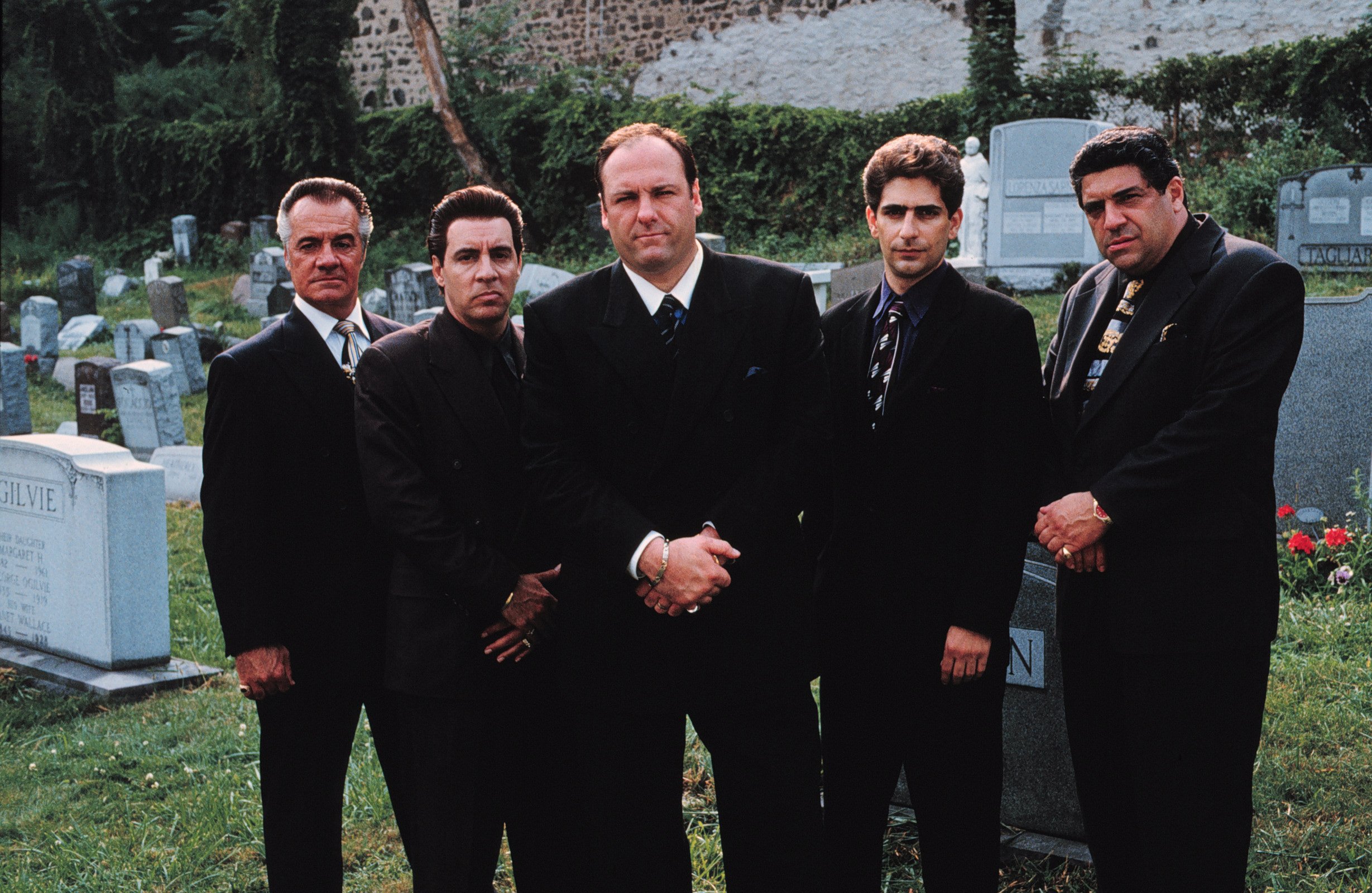 RELATED: 'The Sopranos': James Gandolfini Made Tony More Ruthless Than Initially Planned
James Gandolfini's Tony Soprano is often ranked as one of the greatest TV characters of all time. His son was acutely aware of that legacy as he stepped into his role in The Many Saints of Newark. He knew he had to balance meeting fan expectations with creating a performance that could stand on its own.  
"If anything, my instinct was to give, in scenes, more of the Tony [fans] had known," he told Sunday Morning's Jim Axelrod. "And it was Alan [Taylor, director] and David [Chase, screenwriter] who would come in and be like, 'Pull it back … you can't yell at the principal like you're 30.'"
"I felt the pressure and I wanted to give them the Tony they had all seen," he added. "But I had to remember to pull back too … I wanted people to accept this new version of Tony." 
The Many Saints of Newark premieres October 1 in theaters and on HBO Max.
Check out Showbiz Cheat Sheet on Facebook!