James Herriot's 'All Creatures Great and Small' Turns 50 and 'Masterpiece' on PBS is Celebrating With A Mini-Series
It's hard to believe, but All Creatures Great and Small is turning fifty this year. Written by country veterinarian James Alfred Wight under the pen name James Herriot, the international bestseller is Herriot's autobiographical take on his life as a young doctor in the idyllic English countryside.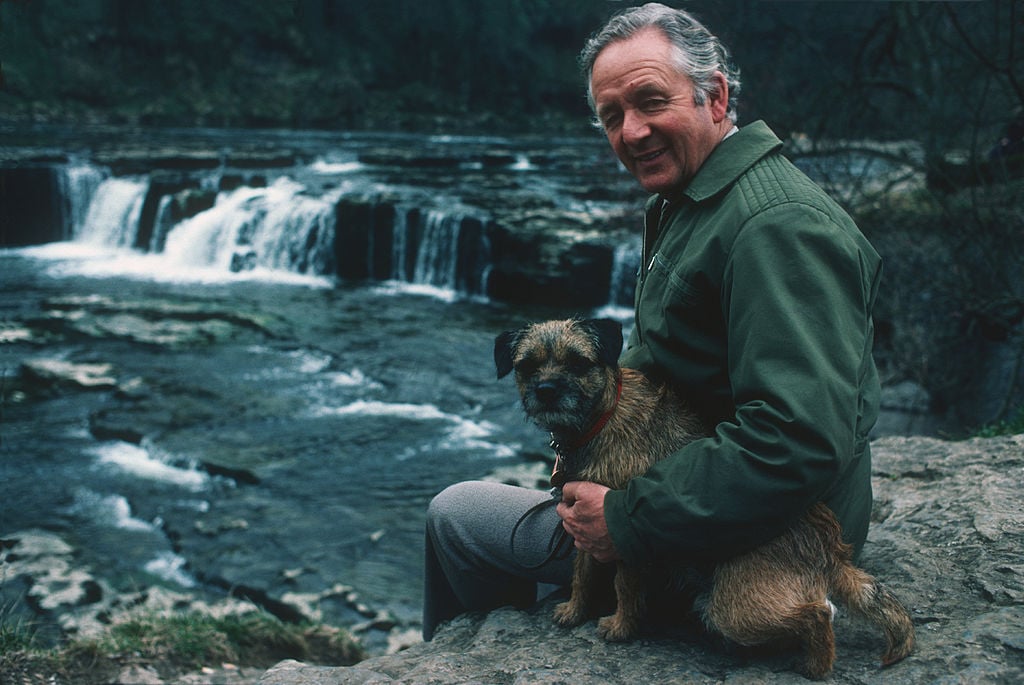 For the past five decades, All Creatures Great and Small has introduced readers to the quirky, sweet, and truly funny characters and anecdotes from Herriot's everyday life in Northern England.
And now, to celebrate the golden anniversary of the book's publication, Masterpiece on PBS is producing a highly anticipated new adaptation of the beloved memoir.
Find out about the new series, including when you can expect to see it on Masterpiece on PBS.
Previous adaptations of Herriot's book
Herriot's memoir was written as one story in each chapter, making its transition to television series a seamless one.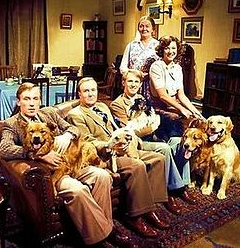 Herriot's book has been adapted for the small screen twice: once as a made-for-TV film in 1975 featuring Anthony Hopkins as Herriot's cantankerous mentor, Siegfried Farnon. Then, in 1978, it was produced as a series, also, of course, for television.
The latest 2020 adaptation will be a six-part series, as well as a Christmas special, and will be produced by Richard Burrell. Directing will be handled by Brian Percival, who manned the Downton Abbey television series.
All about the new adaptation of 'All Creatures Great and Small'
Right now, all that's known is that the new adaptation will be filming and airing on Masterpiece sometime this year. No firm dates have been set for the series' premiere.
The cast will include newcomer Nicholas Ralph as Herriot; Samuel West as Siegfried Farnon; Anna Madeley as housekeeper Mrs. Hall; Callum Woodhouse as Siegfried's younger brother, Tristan; and Rachel Shenton as Helen Alderson, the woman who ended up marrying Herriot.
Executive producer Colin Callender said of this cast, "This is an exceptional cast made up of a wonderful mix of exciting new and established talent. . . We're thrilled to be bringing James Herriot's beloved characters back to life with Sam, Anna, Callum, Rachel and Nicholas."
"Growing up I, like many others, adored this show," director Brian Percival recollected. "It was very much a part of Sunday evenings at home. So I was thrilled to be offered the opportunity to revisit such a much-loved story."
Herriot's son's concern
Herriot's son, Jim Wight, told The Telegraph in 2015 that he was concerned that a newer series version of his father's sleepy, soothing, countryside-based dramedy would be made in a "sexed-up" fashion that his father would not have approved of.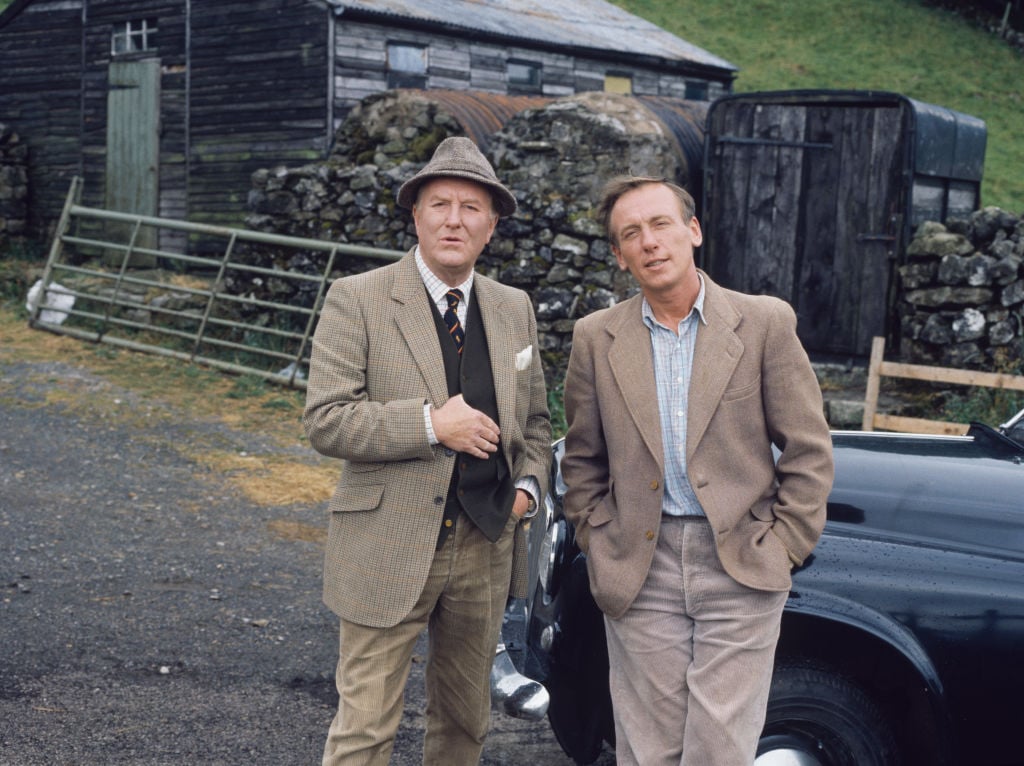 "Well, this 'sexing up' and 'glossing up' All Creatures is a tremendous mistake in our opinion," Wight said. "We'd never be against a remake – but it would have to be made here in this county. James Herriot is Yorkshire. Anything else would be utterly crazy."
Based on what we're hearing, it sounds like fans of the original series will be delighted with the upcoming All Creatures Great and Small "reboot."
We'll just have to wait and see.