James Marsters Bleached His Hair Every 8 Days While on 'Buffy the Vampire Slayer'
James Marsters played Spike on 'Buffy the Vampire Slayer' for several years, and in that time, he had to bleach his hair every 8 days to maintain the character's icy hair.
Buffy the Vampire Slayer has been on the minds of veteran fans for years. Rumors have spread about a reboot of the series. People have wondered what the original actors thought of the idea and if they would come back.
If James Marsters returned as Spike, he no doubt would have to redo a specific routine. The routine consists of bleaching his hair to the iconic blond color. The process was not fun for him the first time around.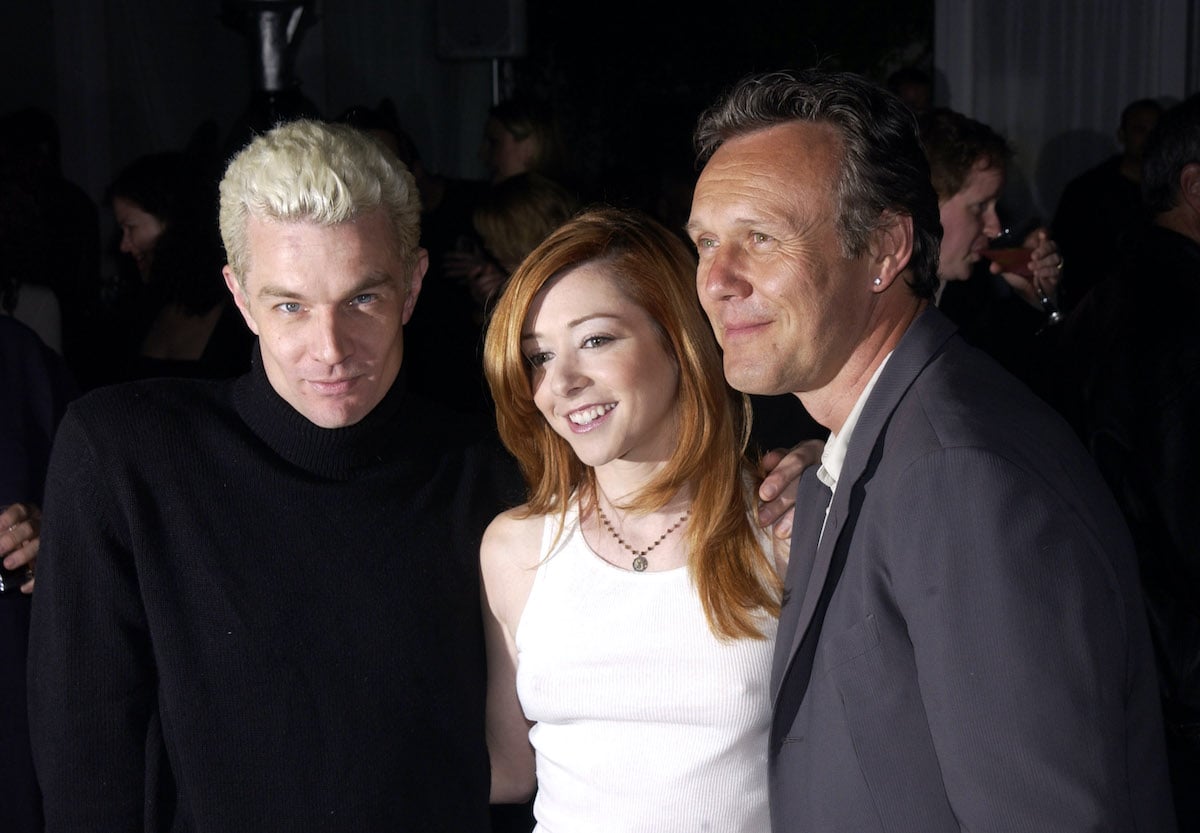 What did James Marsters have to do while portraying Spike?
Some actors take it upon themselves to prepare for a role, but others are under a contract. Marsters needed to change his appearance while playing Spike on Buffy the Vampire Slayer. One of the things he needed to do was keep an eye on his physique.
According to StarTribune, Marsters did not eat a lot of food while filming episodes. He wanted to stay lean to increase the fan appeal of his character. Additionally, the actor had to dye his hair repeatedly every season. He needed to keep his hair a certain way to please the makeup department.
Working on the set of the show was not always easy for Marsters. He opened up about enduring dark moments while filming some of his scenes in the sixth season. He had to shoot a sequence where his character assaults Buffy. Between takes, Marsters stated that he ended up in the fetal position.
While playing Spike would be tough at times, the star still enjoyed his time in the series.
James Marsters explained how often he had to dye his hair
Marsters had to stay on top of keeping his hair color consistent throughout the series. According to BuzzFeed, he had to bleach his hair every eight days. The makeup department even told him that he could not have his roots be a different color.
The reasoning was that vampires are dead, so their hair is unable to grow. Marsters believed that Spike would die after several episodes. However, he stayed on the show for seven years. Therefore, the actor had some concerns due to the repeated use of peroxide.
"They told me repeatedly my hair would fall out or rather they were not sure I would have hair by the end. Right on the bottle of bleach they used it said, 'Only do this every six weeks. Not safe to use more often,'" Marsters said in an interview. "I don't know if I would have agreed to it for seven years."
While his scalp was unhappy, Marsters' hair survived the whole ordeal. The process was not an exciting part of the job. Still, the actor looks as healthy as ever.
James Marsters thoughts on playing Spike again
After Buffy the Vampire Slayer ended, Marsters went on to star in the spinoff Angel. Later, he would land small or recurring roles in other TV shows. He was in a dozen episodes of Smallville, and fans may have noticed him in Hawaii Five-0.
Most of Marsters' acting career has been in television, but he also has done several films. A couple of movies include P.S. I Love You and New Life. The star developed a solo music career following the supernatural drama.
People have not forgotten about Buffy the Vampire Slayer. Some fans hope to see the Buffyverse return one day. Joss Whedon has talked about a possible reboot for a while. Marsters mentioned that he would be open to reprising his role.
However, Marsters would only play Spike if the reboot happened in the next several years. After all, the actor ages while the vampire does not.