What Is James McAvoy's Net Worth?
James McAvoy is one of Hollywood's most versatile actors, a performer who is known for his work in romantic dramas like Atonement and riveting thrillers such as Split. McAvoy, who has been a staple in the entertainment industry since the early 2000s, has received several award nominations over the course of his career, and has been praised by critics for his willingness to tackle the toughest parts.
These days, McAvoy is lighting up screens with a high-profile role in the HBO series His Dark Materials, and with a brand-new movie about to hit big screens, the actor is earning more fans than ever before. 
How old is James McAvoy?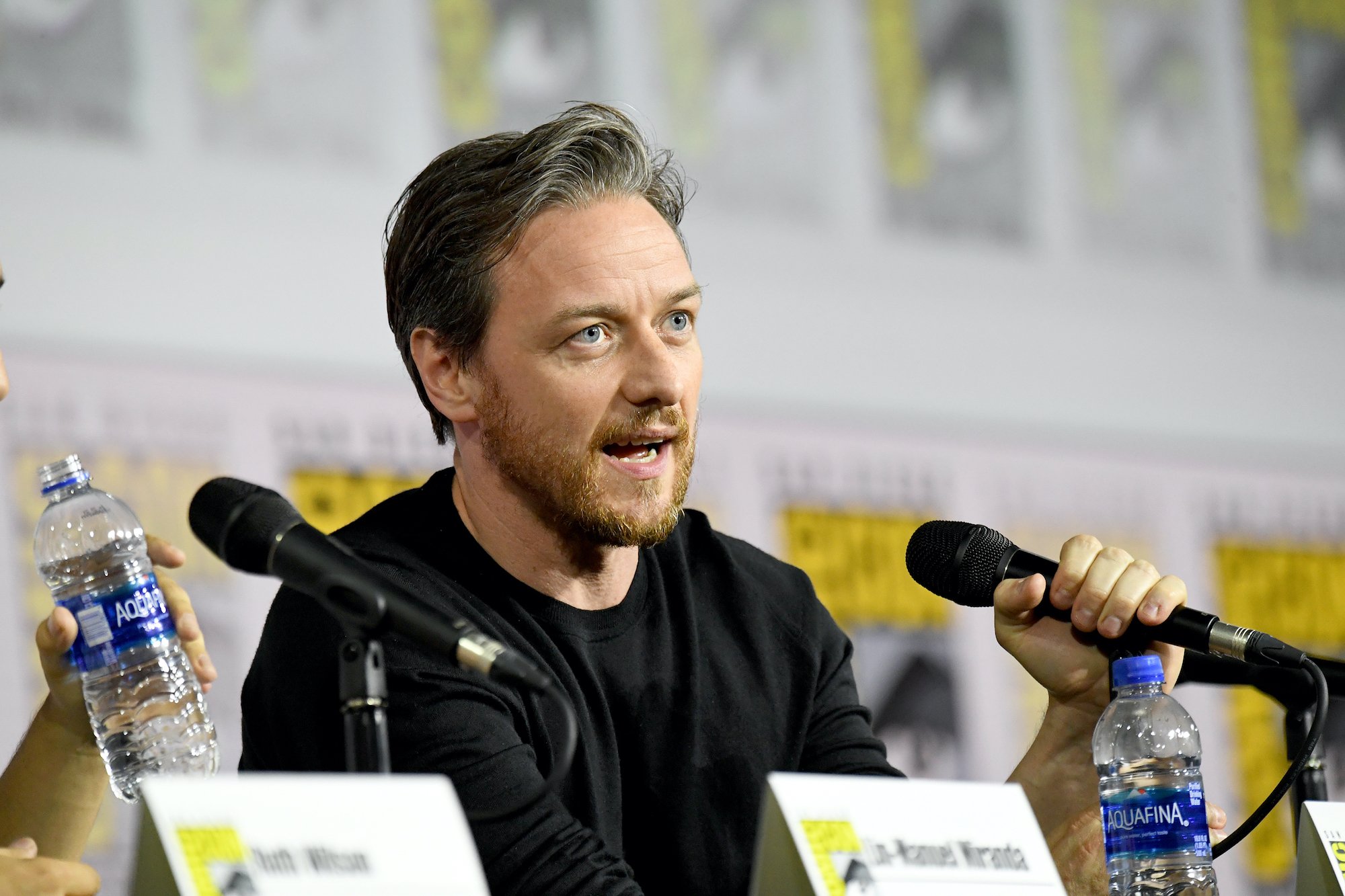 James McAvoy was born in Scotland in 1979, making the actor 42 years of age in 2021. From an early age, McAvoy knew that he wanted to pursue an acting career, and by the time he was a teenager, he was landing roles in television shows. In the early 2000s, McAvoy made the transition to movie acting and the young performer, who stands at approximately 5'7, never looked back. 
Even as McAvoy's star rose in Hollywood, his personal life has always tended to remain out of the spotlight. In November 2006, McAvoy married his Shameless costar, Anne-Marie Duff. The two were married for a decade, welcoming a young son in 2010, but in 2016, they quietly divorced. For several years, McAvoy seemed to live the single life — but in the summer of 2020, media outlets such as Hello Magazine reported that the actor had moved in with his girlfriend, Lisa Liberati. The two currently share a grand home together in London, where they keep things low-key when not doing press for films. 
What was James McAvoy's big breakout role?
James McAvoy is a big star these days, with a net worth of around $20 million, according to Celebrity Net Worth. However, it wasn't until 2005 that McAvoy got his breakthrough role in Hollywood, playing the role of Mr. Tumnus the faun in The Chronicles of Narnia: The Lion, the Witch and the Wardrobe. He quickly followed that film up with several high-profile roles in movies like The Last King of Scotland and Atonement, and by 2008, he was a big movie star.
Since 2011, McAvoy has portrayed the character of Professor Charles Xavier in the X-Men film series. He has also received major critical acclaim for his work with M. Night Shyamalan, appearing in the films Split and Glass. In the role of Kevin Wendell Crumb, a man with 23 distinct personalities, McAvoy wowed critics and fans and proved that he is capable of playing any role. 
James McAvoy has a brand-new movie release
In 2019, James McAvoy was cast as Lord Asriel Belacqua in the BBC/HBO series His Dark Materials. With two seasons under his belt and a third one coming in the near future, McAvoy has found a whole new fanbase of viewers who appreciate his ability to tug at heartstrings. McAvoy still makes time for smaller projects, however, and in late August, the actor will be starring in a brand-new film release, a movie titled Together.
The film, which tells the story of a couple reevaluating their relationship in light of the COVID-19 pandemic, stars McAvoy as well as Sharon Horgan. "It's kind of my favorite kind of acting," McAvoy said to DailyNews.com of his role in Together. "Which is just chatting to the audience and then chatting to the other actors. And it's not crash-bang-wallop, it's not necessarily action-driven, it is character-driven." For fans, the movie is another chance to check out McAvoy doing what he does best — connecting to viewers through the power of a well-written character.