'50 Shades' Actor Jamie Dornan Was So Ashamed of Being a Model He Told Dates He's a Landscape Gardner
Jamie Dornan might be best known to millions of fans around the world as Christian Grey from the hit Fifty Shades film franchise. However, long before Dornan achieved superstardom for his appearance in the erotic film series, he was making waves as a successful model.
Dornan worked with high-profile brands all around the world and even earned a distinctive nickname in the modeling industry. However, as revealed in a recent interview, Dornan was never very proud of his modeling career and used to pretend to have a much more "ordinary" job in order to get dates with eligible young women.
When was Jamie Dornan born?
Dornan was born in Ireland in 1982. Dornan had a wide variety of interests as a young man and was active in rugby as well as his school's drama department, according to IMDb. After gaining some early acting experience by appearing in a number of school plays, Dornan decided to train as an actor. However, the early years of Dornan's acting career weren't exactly successful, and he worked several odd jobs to make ends meet. After a period of time working in a pub, Dornan started modeling.
As a model, Dornan's career quickly took off, and by 2005, he had become the face of Dior Homme's fragrance advertising campaign. Over the next few years, Dornan would appear in campaigns for brands such as Calvin Klein, Dolce & Gabbana, Zara, Dior, and Levi's Jeans. By the end of the early 2000s, Dornan's face was a recognizable one for everyone who followed high fashion.
Jamie Dornan received international acclaim for his work as a model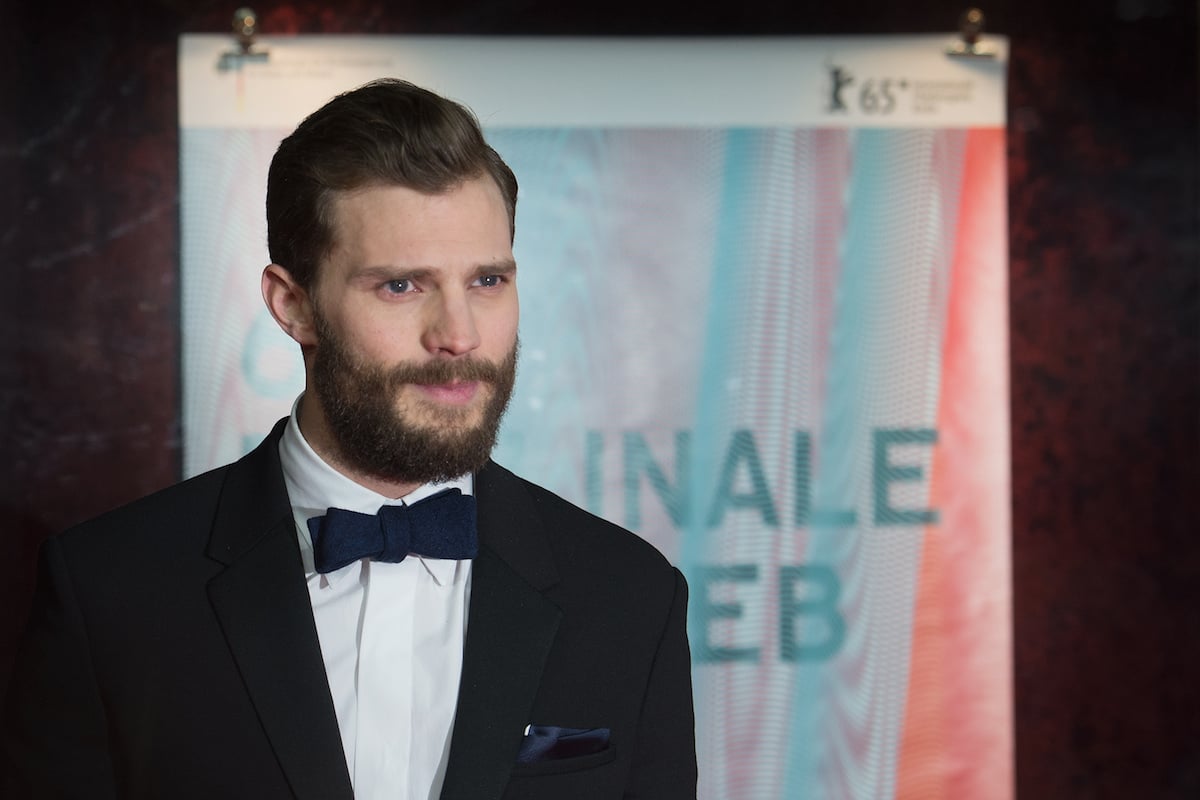 In 2006, Dornan was given the nickname "the Golden Torso" thanks to the impressive shape of his upper body. The New York Times called him out that very same year, noting that he was like "the male Kate Moss." His modeling signatures included a unique walk and a furrowed upper brow that was termed the "Dornan Furrow" by members of the media.
In 2015, Jamie Dornan was named by Vogue as one of the "25 Biggest Male Models of All Time." As his star continued to rise in the modeling world, Dornan began accepting acting roles, returning to his first love and one of his biggest passions. In spite of the fame and fortune that his modeling career had brought him, Dornan has revealed that he never felt especially proud of being a model.
Jamie Dornan later admitted to being 'ashamed' of working as a model
Recently, Dornan sat down for an intimate interview, talking about his time as a model. As reported by Insider, Dornan admitted that he got into modeling on the advice of his family, stating "I didn't love it. And I still don't like having my photograph taken. I find it odd. I find it an unnatural thing to happen…It's not fun to be told continually to move your head about like it is on a swivel. 'Chin up. Chin down…'" Dornan also described the modeling industry as being full of "too much nonsense," noting that "whenever I went on a date or met a girl in a pub or whatever, I'd say I was a landscape gardener or worked for Google – anything but admit to having my photograph taken for a living."
Dornan also opened up about other male models, calling them "douche-y as fuck." Although the actor did reveal that he's glad to be out of the modeling world, he did admit that he learned some valuable skills, including learning how to be comfortable in front of a camera – a skill that he is able to utilize in his new career as a high-profile actor.
RELATED: Jamie Dornan Felt 'Relief' When He First Lost 'Fifty Shades' Role to Charlie Hunnam