Jamie Dornan Reflects on 'Barb and Star': 'You Had to Go for It'
You've heard of the Oscars, but have you heard of the Isaacs? The Isaac Awards, in honor of the great Oscar Isaac, are Showbiz Cheat Sheet's unique spin on the Academy Awards. However, the Isaac Awards are different from the Oscars in that they celebrate the best movies of 2021 that deserve recognition but will not receive that recognition through Oscar nods. The 2022 Isaac Awards feature five categories: Best Performance, Best Scene-Stealer, Best Crowd-Pleasing Moment, Best Action Sequence, and Fan-Favorite Movie. Voting will be open via this form from March 7-20. Winners will be announced on March 24.
Jamie Dornan has appeared in nearly 20 movies. And yet, it feels like the actor has barely scratched the surface of what he's capable of playing. Case in point, most moviegoers probably know Dornan from the Fifty Shades of Grey trilogy. But he presented a very different side in 2021's Barb and Star Go to Vista Del Mar. Dornan even leads the power ballad "Edgar's Prayer" in one musical sequence, which is nominated for Best Crowd-Pleasing Moment in Showbiz Cheat Sheet's own Isaac Awards. Dornan recently reflected on playing heart-sick henchman Edgar Paget.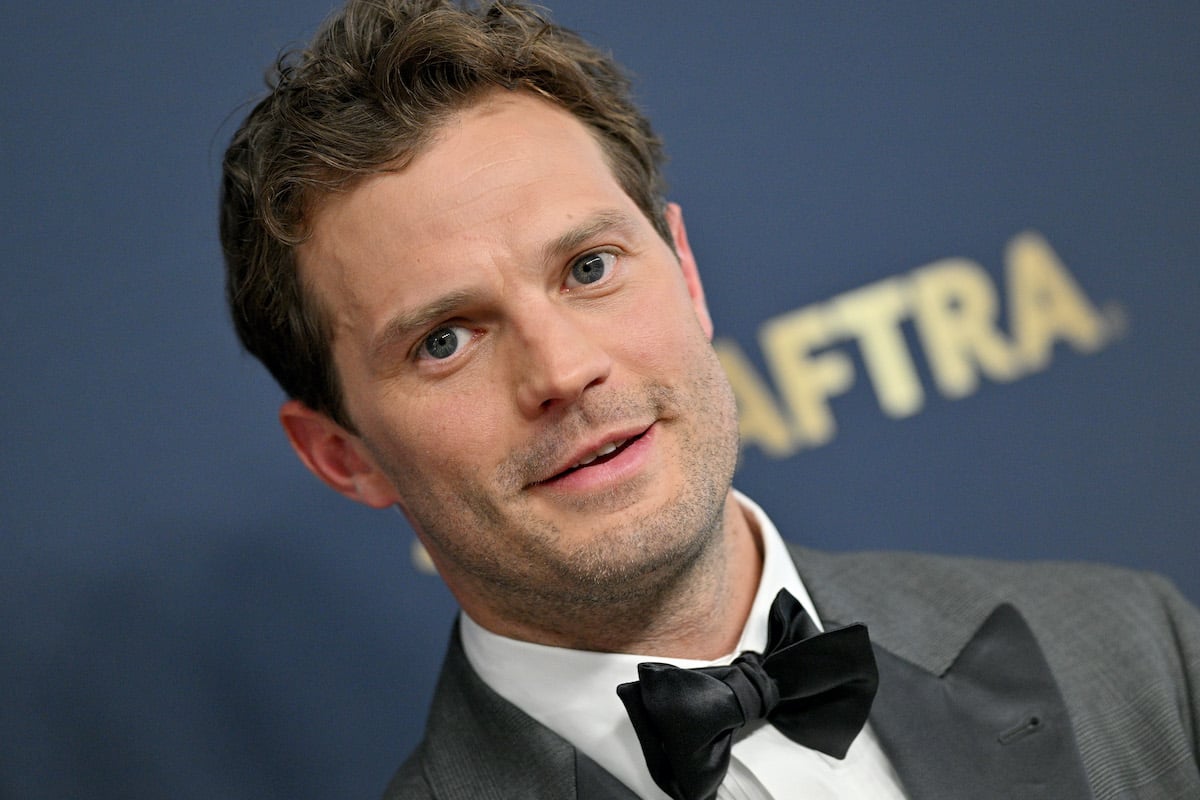 Jamie Dornan gained mainstream fame for the 'Fifty Shades of Grey' trilogy
Although most moviegoers didn't discover him until nearly a decade later, Dornan's first movie was actually 2006's Marie Antoinette. Directed by Sofia Coppola, that movie stars Kirsten Dunst as the young queen and Dornan as her lover. After several more roles, Dornan finally broke through opposite Dakota Johnson in 2015's Fifty Shades of Grey.
Since that movie's release, Dornan's career has been far more consistent. He appeared in Netflix war film The Siege of Jadotville, played Will Scarlet to Taron Egerton's hero in 2018's Robin Hood, and even voiced Chaz, the smooth jazz troll in Trolls: World Tour. 2020's Wild Mountain Thyme signaled a shift that Dornan continues to build on with each film.
The actor delivered a comedic turn in 'Barb and Star Go to Vista Del Mar'
In Barb and Star Go to Vista Del Mar, Dornan's Edgar is hopelessly in love with the film's villain. And even after he crosses paths with Barb (Annie Mumolo) and Star (Kristen Wiig), he cannot contain his emotions. So he does the only sensible thing: heads to the beach to unload how he feels in a full-on music video featuring a belt-heavy vocalist, a shirt-ripping climax, and a ton of seagulls. As Dornan told Deadline, he had no choice but to commit to it.
"I think you had to go for it in that one particularly. There's no holding back on 'Edgar's Prayer.' It was such a heightened and somewhat ridiculous moment in this pretty heightened and ridiculous film that luckily, a lot of people loved. And I loved. What an experience that was working with those girls. It was incredible. I always say I can sing a bit. A lot of actors can sing a bit. It's a thing if you find yourself performing for a living, chances are you can kind of do a bit of everything. … It just sort of crept into the work. The cat got out of the bag a bit. And I don't know how to get it back in. … And it's fun. It's a different muscle. It's a different thing to exercise and to play with."
Dornan also doesn't want singing to become a signature element of his career. But he's not opposed to perhaps starring in a musical at some point. In any case, the fact that Dornan can sing is only another skill he can add to a career that continues to evolve over time.
Jamie Dornan's latest movie is nominated for 7 Academy Awards
"Edgar's Prayer" left such an impression on audiences that it earned a nomination for Best Crowd-Pleasing Moment at Showbiz Cheat Sheet's first-ever Isaac Awards. But it isn't the only one of Dornan's 2021 movies to receive recognition lately. While Barb and Star Go to Vista Del Mar isn't exactly Oscar bait, Belfast certainly is.
The Kenneth Branagh-directed drama is nominated for seven Academy Awards, including Best Picture. And Dornan received a Golden Globe nomination for his supporting role. Now that he's free from Christian Grey, maybe Dornan can level up in the same way as Robert Pattinson's career trajectory post-Twilight. He's certainly well on his way.
Vote for the 2022 Isaac Awards here now through Sunday, March 20. Winners will be announced on March 24.