Jamie Dornan Once Revealed He Was Worried About Playing Psychopaths
Jamie Dornan gained worldwide recognition playing some of his darkest characters in movies and shows like '50 Shades of Grey' and 'The Fall.' However, despite the benefits of these roles, at one point Dornan was worried he was a little too good at playing dark characters.
Some actors are willing to go to extreme lengths to get into the heads of their characters. 50 Shades of Grey star Jamie Dornan is no exception. Although Dornan continues to broaden his career with a variety of roles, he might be best known for his characters Christian Grey and Peter Paul Spector in The Fall. However, the ease in which Dornan slipped into these characters made him worry that he might have been too good at playing bad.
Jamie Dornan is a little worried that he keeps playing psychopaths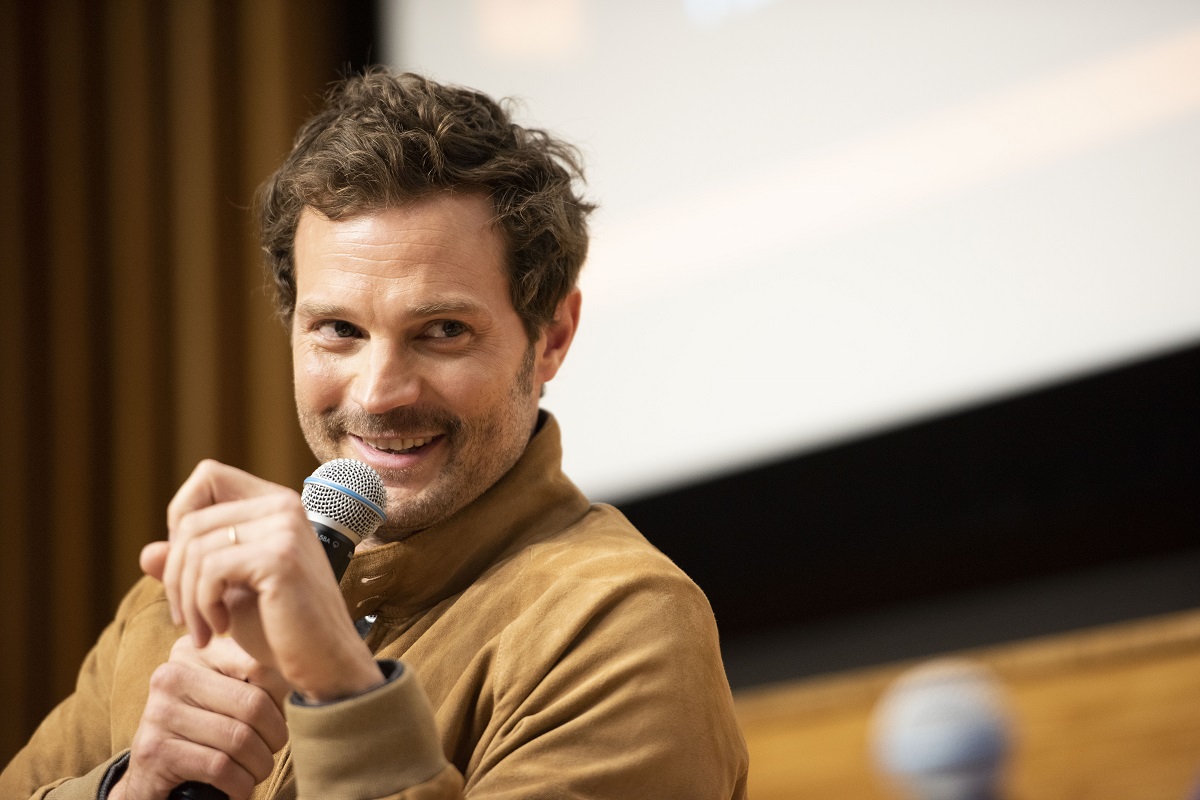 Dornan has admitted that he's had a habit of playing darker, psychopathic characters. Even earlier in his career, Dornan found himself in complex, three-dimensional roles, such as Sheriff Graham in Once Upon a Time. However, even Dornan admits that at the peak of his career, he started playing more disturbing parts.
This was brought up in an interview he did with The Guardian. When the publication referenced the similarities between Dornan's Christian Grey, and the serial killer he played in The Fall, Dornan quipped he felt too comfortable playing those roles.
"I know, I know, that's the thing," Dornan said. "I consider myself quite light-hearted, pretty easy-going, and I keep playing sick psychopath bastards! It kinda worries me sometimes how comfortable I am in that zone."
Jamie Dornan once admitted he stalked a woman to prepare for his role
Before Dornan scored his major role as Christian Grey, however, he played a serial killer in the BBC series The Fall. The show followed the lives of two characters. One of those characters was killer Peter Paul Spector, who was being hunted by investigating officer Stella Gibson (Gillian Anderson.) Dornan admitted that he went to extreme lengths to get into the Spector's head.
In an interview with LA Times, the actor opened up about the methods he took to prepare for the role.
"The first series, I did do a couple of things to try to get inside [his mind]," Dornan said. "Can we get arrested for this? Hold on … this is a really bad reveal: I, like, followed a woman off the train one day to see what it felt like to pursue someone like that."
Dornan then went on to explain what he learned from the experience and how it further informed his acting.
"It felt kind of exciting, in a really sort of dirty way," he added. "I'm sort of not proud of myself. But I do honestly think I learned something from it, because I've obviously never done any of that. It was intriguing and interesting to enter that process of 'what are you following her for?' and 'what are you trying to find out?"
Jamie Dornan couldn't play comedy characters after doing 'The Fall'
Dornan revealed that his character in The Fall made it difficult for him to transition into other genres.
"I always thought I'd do comedy early on in my career," Dornan told This Morning (via Hello!) "And then I played a psychopath and nobody really thought of me in a comedic way. So I've been trying to get back to that a wee bit."
In 2021, he succeeded by starring in the comedy Barb and Star go to Vista Del Mar.