Jamie Dornan Sets the Record Straight on If He Regrets 'Fifty Shades of Grey'
While many recognize Jamie Dornan from his advertising campaigns and high-profile romances, the vast majority of fans know the Irish-born actor for his work in the Fifty Shades of Grey franchise. Recently, a rumor alleges that Dornan regrets his work in the erotic film series. However, in a recent GQ interview, the 39-year-old opened up about Fifty Shades of Grey, revealing once and for all if he regrets his role as Christian Grey. 
Fans love Jamie Dornan for his role in the 'Fifty Shades of Grey' franchise
Jamie Dornan was born in 1982 and began his modeling career in 2001. After appearing in a number of ad campaigns and promotional shoots, Dornan decided to pursue a career in acting. A few of his early roles included TV shows Once Upon a Time and The Fall. Dornan earned acclaim for his intensity as well as his good looks. In 2013, he scored the role that would change his life forever.
Dornan was officially announced as Christian Grey in the Fifty Shades of Grey franchise in 2013. This happened after Sons of Anarchy actor Charlie Hunnam dropped out. While there were some naysayers, many fans were excited to see Dornan's take on the famous fictional character.
The first film in the series, Fifty Shades of Grey, premiered in 2015. Critics slammed the plot, but fans couldn't get enough of the movie. It exceeded expectations at the box office.
What did Dornan say about 'Fifty Shades of Grey'?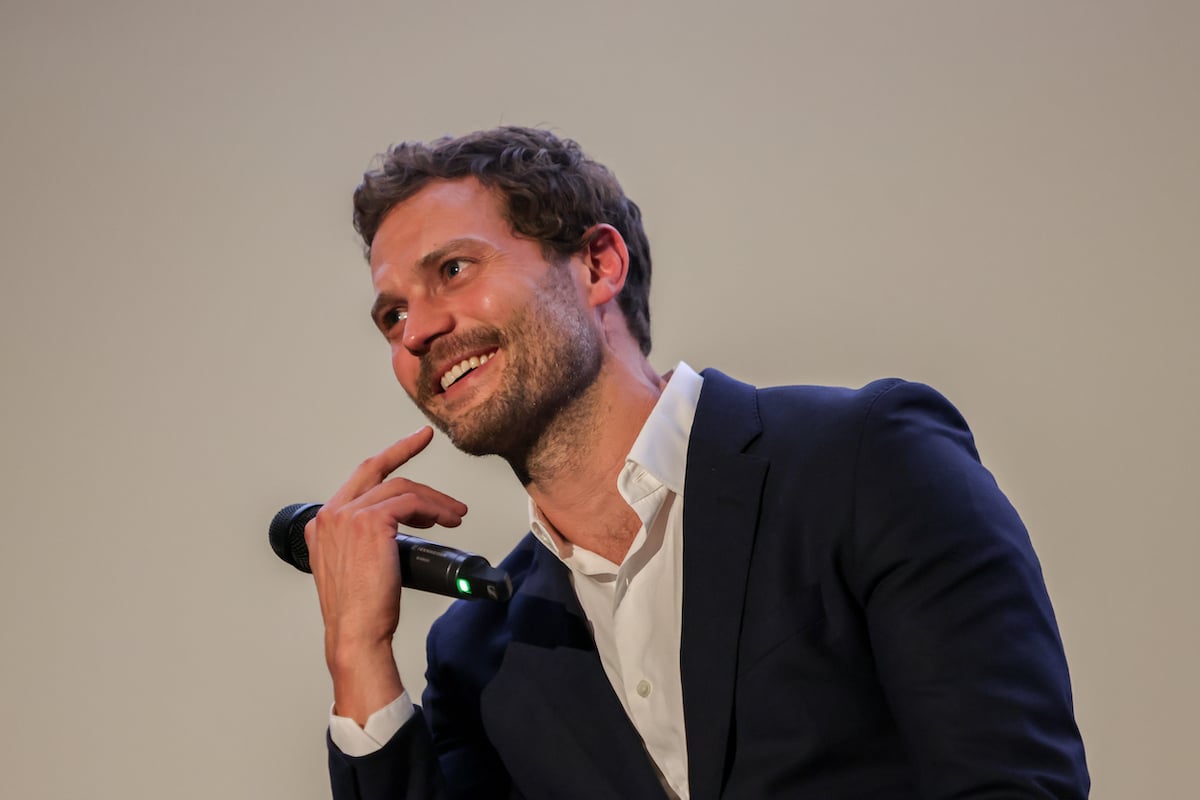 Dornan reprised his role as Grey in two additional films, Fifty Shades Darker and Fifty Shades Freed. Following the trilogy, he quickly signed on to star in other projects. But many fans can't get the Fifty Shades scenes out of their heads. He'll always be known as Christian Grey to many.
In a recent interview with GQ, Dornan answered a question about whether he regrets the role, because of the controversy it caused. "Ultimately, no. I mean, I understood the job and the reactions," he explained. "I was in the running for it for a long time, remember. It wasn't some split decision I made on a whim."
Dornan said he was relieved when Hunnan landed the part, explaining "This would have been fun, but it would have been a strange ride. Better not to be on that ride." But then he got a call that Hunnan had second thoughts and rejected the role. Dornan had to face the possibility again. He elaborated:
"It's done no harm to my career to be part of a movie franchise that has made more than $1 billion. Every working actor would say the same thing. It's provided – a lot. There's no shame in saying it's transformed my life and my family's life financially. I am very, very grateful for this and always will be."
What's next for Jamie Dornan?
In the years since Fifty Shades of Grey, Dornan has prioritized dramatic opportunities, appearing in movies such as A Private War, Synchronic, and Untogether. An enthusiastic philanthropist, Dornan has remained a fan favorite in Hollywood.
You can catch Dornan in Kenneth Branagh's Belfast, the director's semi-autobiographical film following a working-class family and their young son's childhood during the tumult of the late '60s in Northern Ireland. It premieres on November 12, 2021.