Jamie Foxx Glued His Eyes Shut For His Oscar-Winning Role in 'Ray'
The world now knows him as Jamie Foxx, but he was born Eric Marlon Bishop. Today, Foxx is a successful actor who has starred in a long list of movies. However, he started his career as a struggling comedian. At first, Foxx found it difficult to schedule gigs. He quickly realized that women comedians were called …
The world now knows him as Jamie Foxx, but he was born Eric Marlon Bishop. Today, Foxx is a successful actor who has starred in a long list of movies. However, he started his career as a struggling comedian. At first, Foxx found it difficult to schedule gigs. He quickly realized that women comedians were called back and booked more often.
Eager to ramp up his career, Foxx chose the unisex first name "Jamie." He then chose the last name "Foxx" as a nod to his own all-time favorite comedian, Redd Foxx. Foxx has proven that he'll do whatever it takes to be successful, not stopping at a name change. He even went so far as to agree to have his eyes glued shut for the movie Ray.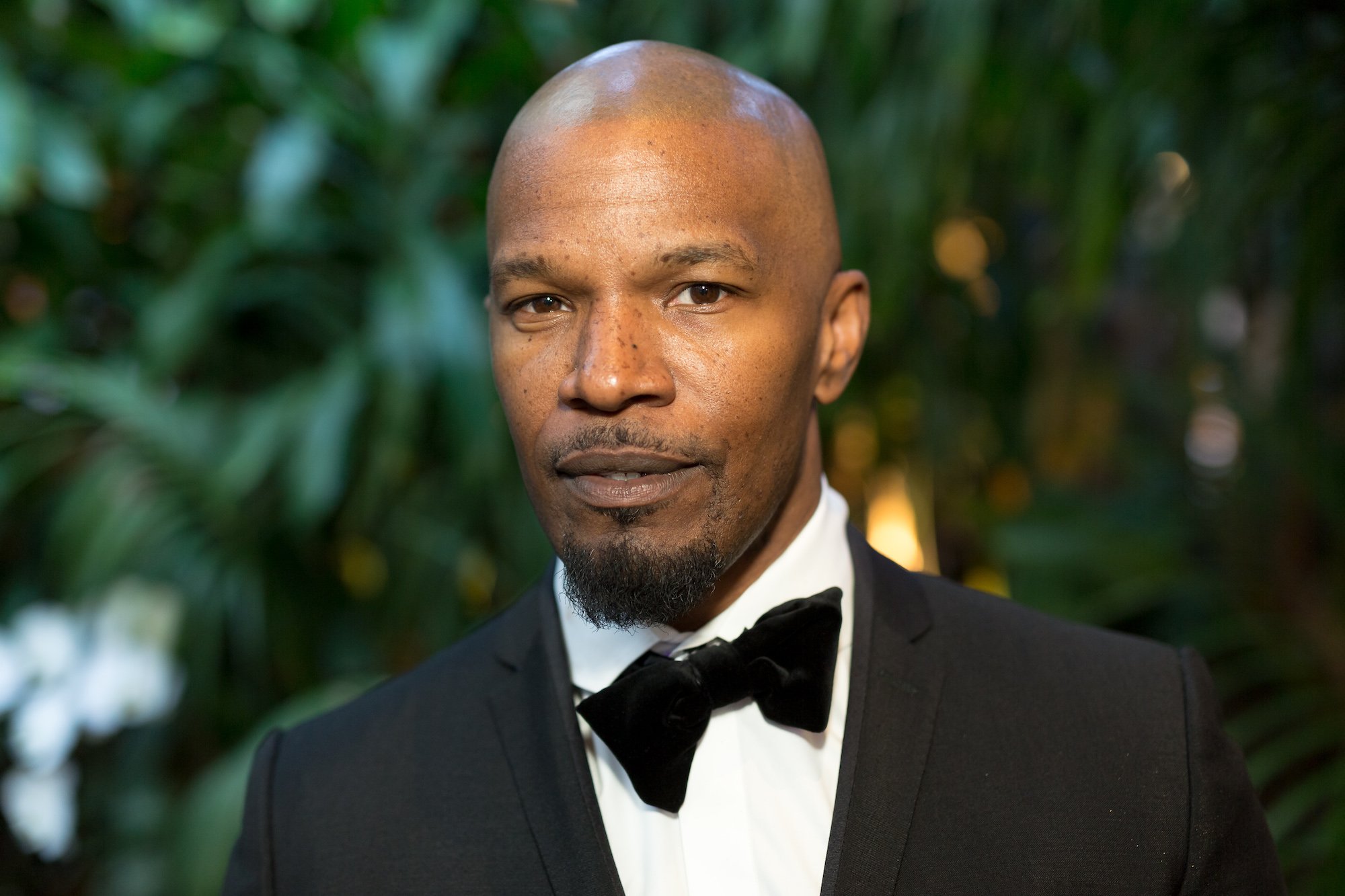 Foxx is an 'In Living Color' alum 
In the early 1990s, Foxx starred on the sketch comedy show, In Living Color. Foxx was in good company, as the show helped launch the careers of celebrities like Jim Carrey, Damon Wayans, Jennifer Lopez, and Carrie Ann Inaba. In Living Color was unlike anything else that had been on TV before. In fact, Chris Rock left Saturday Night Live to join the show.
According to the In Living Color's IMDb page, Foxx starred in 96 episodes. While the show made Foxx a household name, his big breakthrough finally came in 2004 with the Ray Charles biopic Ray.
Playing Ray Charles wasn't easy
Thrillist reported that Foxx had to go to great lengths for the role. First, he had to lose 30 pounds before portraying the slender musician on-screen. Losing and maintaining that type of weight loss is a serious challenge. However, Foxx had to go a step further to capture Charles' blindness.
When director Taylor Hackford suggested that Foxx' eyelids be glued during filming, Foxx agreed. And during filming, which often lasted 14 hours a day, he wore prosthetic eyelids that were modeled from Charles' own eyelids. 
Foxx didn't take his Oscar nomination seriously at first
In 2004 and 2005, Foxx was squarely in the limelight. Ray was nominated for a long list of awards, which are listed on the movie's IMDb page. Not used to the paparazzi following him around, the attention got the best of Foxx, reported IndieWire. After some embarrassing red carpet moments, Foxx's publicist called him, saying "You see how embarrassing this is? You've got a chance, but you got to walk a certain way." 
Oprah Winfrey also saw the Oscar potential in Foxx. She invited Foxx to a party, where he was introduced to legendary actor Sidney Poitier. The two had a conversation, with Poitier telling Foxx, "'I watched your performance and I grew two inches. I leave you with one thing: responsibility." The advice was a revelation for Foxx, who thought, "I got to get my sh*t together." Foxx cut down on the partying and laid low. When it came time for the Oscars, Foxx took not a famous actress, but his own daughter. 
While Foxx did win an Oscar for his role in Ray, he didn't take the statue home. He actually gave the statue to his manager, explaining, "Because if I take that, I'll buy into the Oscar sh*t and I won't be funny anymore."