Jamie Lee Curtis Didn't Make Much Money for 1978's 'Halloween'
Jamie Lee Curtis has starred in several films and TV shows spanning multiple genres — Scream Queens, True Lies, Freaky Friday, Knives Out, Christmas with the Kranks, and more — yet, she remains best known (arguably) for her take on Laurie Strode in 1978's Halloween.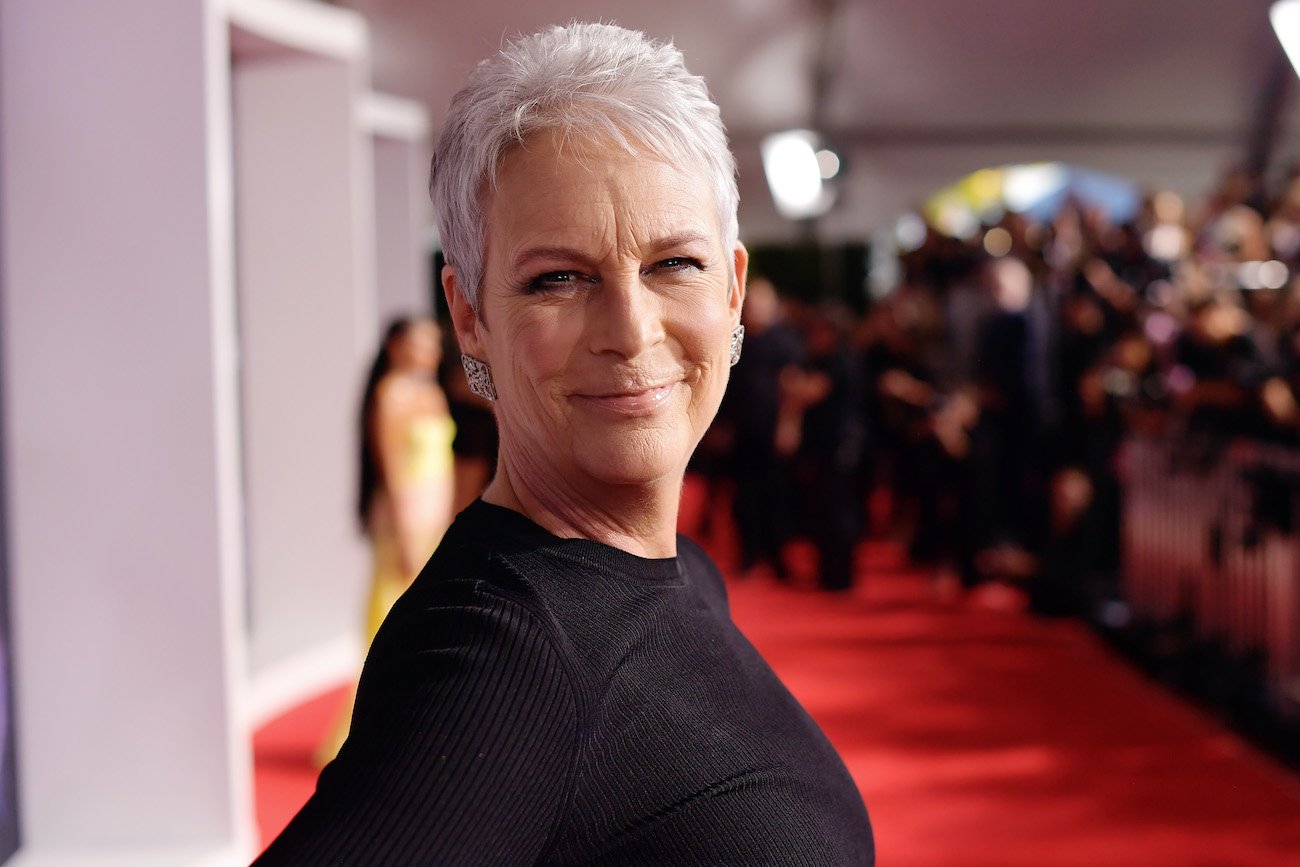 Curtis chose to leave the genre soon after Halloween (following a few other horror flicks) — to avoid future typecasting within the space. Yet, pleasing fans everywhere, she returned to Halloween in 2018 to face off against Michael Myers once more. And, this time around, the A-lister probably made a handsome buck. Yet, back in 1978, she took home a rather small paycheck following her breakout role. 
During an interview with BlairWitch.De, Curtis spoke about the original film, explaining that she didn't take home the kind of money she does today for starring in a movie. 
Jamie Lee Curtis made $8,000 total for 1978's 'Halloween'
Jamie Lee Curtis explained that, as she continued to climb the ladder after Halloween, "the pay got better. She shared, "all of a sudden, I got paid things. I had never gotten paid before," as she told BlairWitch.De. 
For Halloween, Curtis made "$8,000 total…which, at that time, was crazy town," she said. The Freaky Friday actor made $2,000/week for the film. And, she didn't make money off of the movie's success, as many actors do today. It wasn't in her contract to take home a percentage of the ticket sales (which is more common now). 
Curtis explained that she "didn't own a piece" of the movie; "no one ever gave [her] any money from it." Its earnings and continued success — the fact that is transitioned into a horror phenomenon — never put a dollar in her pocket. 
Jamie Lee Curtis credits her famous parents for a wise career choice
Curtis' mom was Janet Leigh (Psycho, Touch of Evil, The Manchurian Candidate) and her father was Tony Curtis (Some Like It Hot, The Defiant ones); thus, she grew up familiar with the showbiz scene. While she wasn't immensely immersed in her parents' gatherings, she picked up on enough, acquiring enough industry knowledge to make decisions that would shape her career positively. Curtis explained why she had to get out of horror, even though she loved the genre. The Halloween star said: 
"I got out of it because I knew If I didn't I never could do anything else…I think, really, the greatest gift of being the daughter of Tony Curtis and Janet Leigh was that I knew, just from being around show business, in the little I was around it…knew that if I continued to do them that I would never, ever, ever be cast in anything but them…"

BlairWitch.De
So, after a small paycheck for Halloween and a few other horror flicks, Curtis promised herself never again. That is, until she diversified her portfolio enough that she could return (as she did so epically in 2018).