Jana Duggar Debuted a Subtle Hair Change on Instagram
Nothing gets past critics and fans of the Duggars — and it looks like Jana Duggar's hairstyle is up for debate. A number of Jim Bob and Michelle Duggar's daughters changed their hair through the years. Now, the 31-year-old suddenly switched her look — and it's turning heads. Here's what critics noticed on Instagram.
Are the Duggars allowed to cut their hair?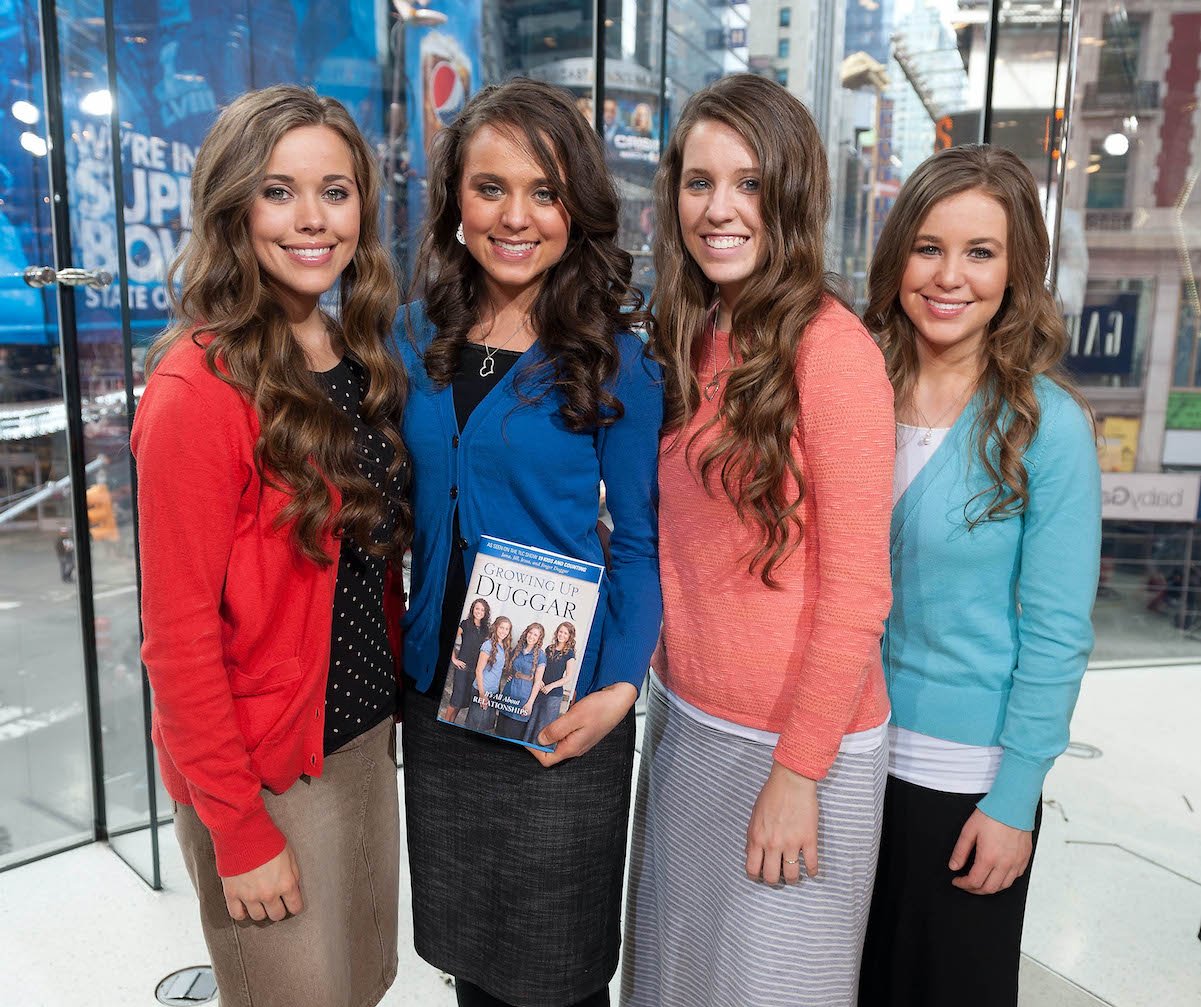 The Duggars are known for their long locks (on the daughters, at least), and it seems it has to do with their religion. In Growing Up Duggar, Jana Duggar and a few of her sisters explain they choose to keep their hair long because of what the Bible says.
"Our hairstyle is our choice and we choose longer hair based on our understanding of 1 Corinthians 11:14-15," the Duggar sisters explained.
So, what does Corinthians 11:14-15 say about hair, exactly? "Does not the very nature of things teach you that if a man has long hair, it is a disgrace to him, but that if a woman has long hair, it is her glory?" it explains. "For long hair is given to her as a covering."
As the Duggar women get older, they have taken many more liberties with their hair, though. Jinger Duggar bleached her hair and shared the results on Instagram, and Joy-Anna Duggar appeared to dye her hair a darker brown while adding bangs.
Jana Duggar debuted a subtle hair change
It looks like Jana Duggar is the next of the Duggars to debut new hair — though her hairstyle isn't as shockingly different as what her sisters have done in the past. At the end of February 2021, she posted a photo to Instagram of herself in Waco, Texas. The photo shows her holding a coffee cup and smiling, and her hair was neatly parted down the middle.
Jason Duggar also posted photo evidence of Jana's new middle part. He was on the same trip with Jana to Texas.
"I see Jana is giving into the pressure from the youths with that middle part," a Reddit user commented on Jana's photo.
"I noticed the middle part and thought the same thing!!" another critic wrote.
"She looks 1000x better with a middle part," yet another critic wrote to Reddit.
Is Jana Duggar in a relationship?
So, could there be a reason behind Jana Duggar's sudden hair change? It seems the evidence is mounting that a courtship is on the horizon. Duggar sleuths noticed Jana was seen with a man named Stephen Wissmann. According to insiders, there's a photo of Jana at the Wissman family home around Christmas 2020. Stephen is reportedly 27 years old and one of 13 kids, which means he has something in common with Jana.
At 31 years old, Jana is the oldest of the unmarried Duggars. While she's OK with holding out for "the one," she's made it known she's also ready to find her man and tie the knot.
"Yes, I long to be married and one day I think that will come, but I think … I'm just also just trying to stay busy with whatever comes along my path, and just making the most of these single years," Jana told Us Weekly. "And then, when that time comes, it'll be the next season of life, and so … I think if I sit there and I'm like, 'Oh no! I'm not married,' and just all worried about it, it makes things way worse."
We're looking forward to hearing about Jana's potential courtship. As for her hair — we're loving the middle part, too!
Check out Showbiz Cheat Sheet on Facebook!