Jana Duggar Wasn't Included in Wissmann Family Memorial Day Photo Despite Courtship Rumors
Fans of the Duggar family continue to keep up with Jana Duggar, the oldest of Jim Bob and Michelle Duggar's daughters. Jana is 31 years old and still living at home due to her single status. But rumors suggest she's now courting a Nebraskan pilot named Stephen Wissmann. Oddly enough, the Wissmanns posted a photo of their huge family for Memorial Day, but Jana wasn't in it.
Is Jana Duggar courting? Rumors suggest she's seeing a Nebraskan pilot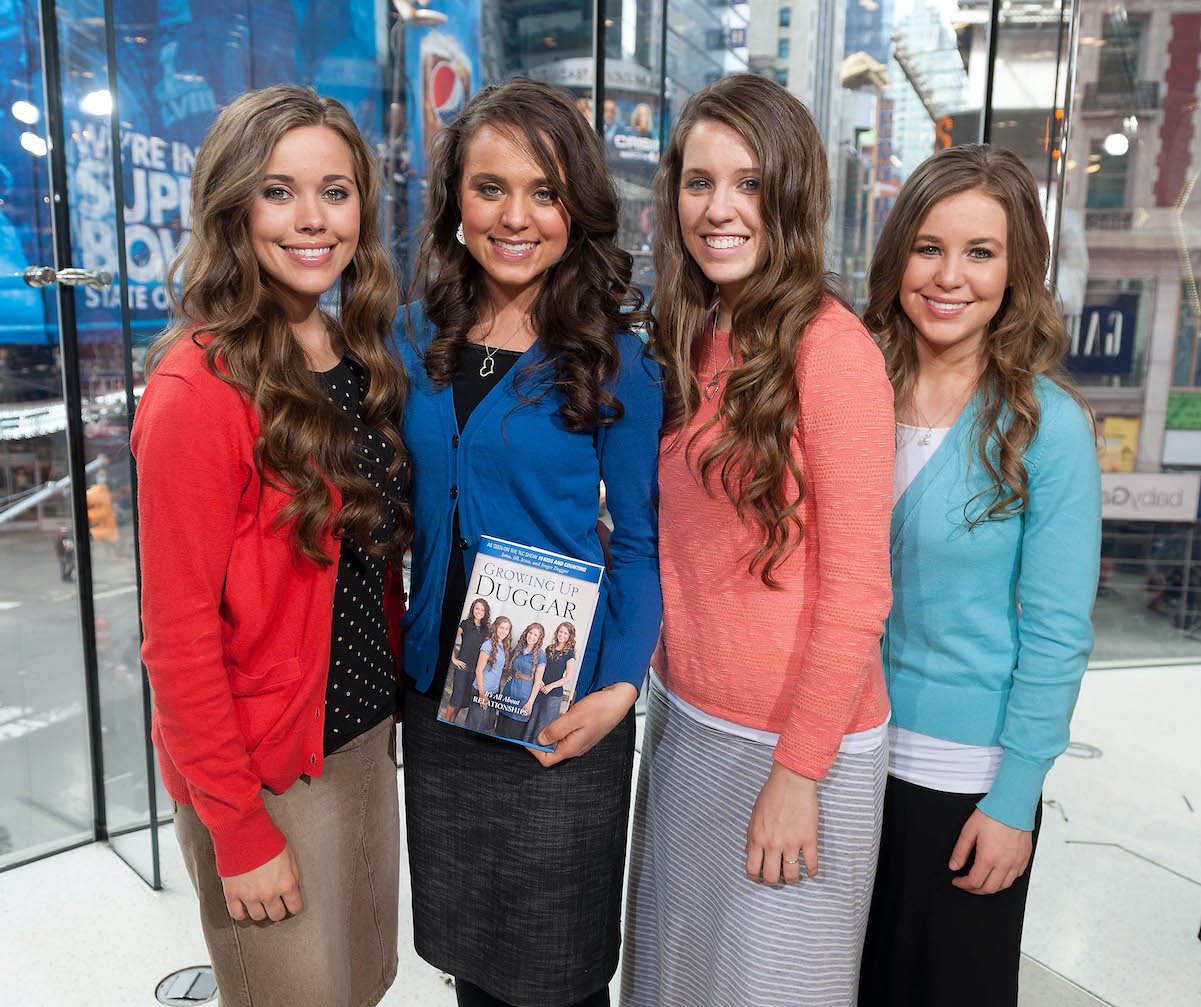 Duggar family fans adore Jana, as they're highly invested in what she does going forward. So far, the 31-year-old is still living under her parents' roof, as the Duggar kids typically move out once they wed. But it looks like it might be Jana's turn to take a trip down the aisle. Rumors suggest she and pilot Stephen Wissmann are certainly seeing each other.
Stephen comes from a large Christian family just like Jana, and that's sure to appease Jim Bob. Not only that, but Stephen's a pilot — and the Duggar family adores flying their own planes.
As for evidence pointing to a courtship, fans and critics discovered Jana spent the 2020 holiday season with Stephen and his family. Not only that, but the Wissmanns attended Jed Duggar's wedding to Katey Nakatsu. While the wedding was small and private, Stephen and Jana reportedly went together.
Stephen Wissmann's huge family photo doesn't include Jana
It looks like the Wissmanns are on Instagram, and they post plenty of photos of their family to their public profile. On May 30, 2021, the Wissmanns posted a family photo to the 'gram — and it seems every Wissmann is pictured. Adults, kids, and grandkids are all standing and sitting together.
"The whole family came into town for Memorial weekend and we are enjoying every second of it!!" the photo caption reads.
Duggar family critics noticed Jana isn't in the photo, though — and they have questions. Many still believe the courtship is happening and the Wissmanns wouldn't add Jana to a family photo without an official courtship announcement, though.
"Yeah, with no official announcement I would be more shocked if she was in the photo," a Reddit user noted.
"It's a family picture, there's no way she will be there," another critic noted. "They will never publicly post Jana unless they have announced the engagement. I doubt they will post unless they're absolutely certain they will marry, so it appears they're still courting, that is if the speculation is true and the scandal didn't cause them to break up."
Jana's not the only Duggar family member possibly courting a Wissmann
Not only do Duggar family critics speculate Jana's courting a Wissmann, but they also believe Jeremiah Duggar is courting Stephen's sister.
Jeremiah joined Instagram in 2021, fueling courtship speculation. Not only that, but Lauren Duggar reportedly started following Hannah Wissmann, Stephen's sister, on Instagram.
Could Jeremiah have been with the Wissmanns while their Memorial Day family photo was taken? Family critics think if he was, he'd also never get pictured without an official announcement.
"I wouldn't be shocked if they left Jana and Jer out (if one or both of them were there) to keep the relationships a secret," another Reddit user wrote.
We're still waiting for any official courtship announcements for either Jana or Jeremiah. When they eventually happen, fans and critics alike will certainly see it coming.
TLC did not return a request for comment regarding Jana's courtship rumors by the time of publication.
Check out Showbiz Cheat Sheet on Facebook!