Jana Duggar Just Lost a Ton of Instagram Followers Over a Controversial Political Post
Jana Duggar posted a video showing her brother, James Duggar, carving a political message into the Duggar family lawn, and fans aren't happy.
Out of all of Jim Bob and Michelle Duggar's 19 kids, Jana Duggar fascinates many fans. The 30-year-old still lives at home with her parents, and she posts what she's up to on Instagram. In October 2020, she posted a link to a video showing her younger brother, James Duggar, creating a grand political display in the Duggar family yard — and it seems she's losing a ton of followers over it.
The Duggar family has very conservative political beliefs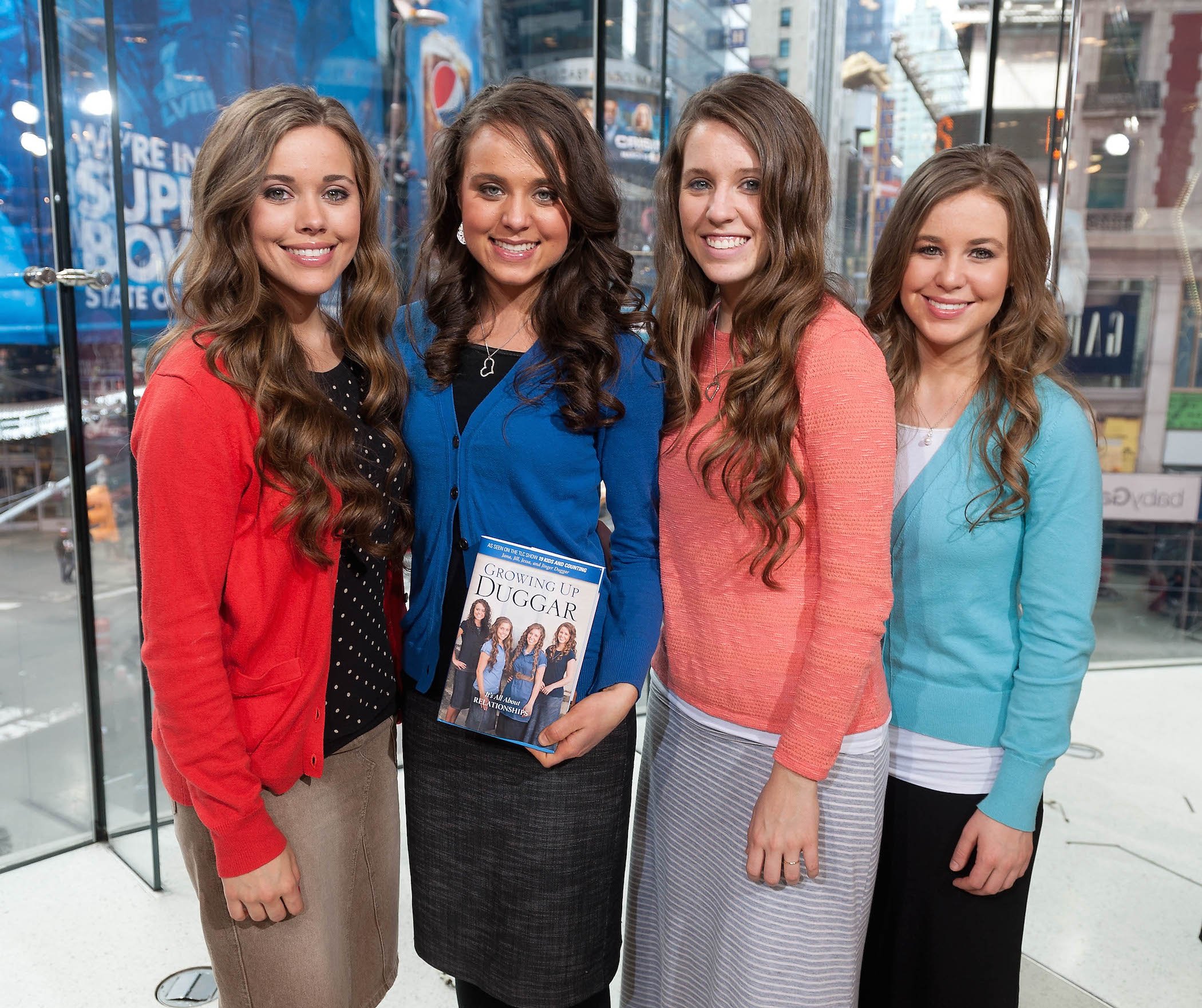 It's no surprise the Duggars are on the conservative end of the political spectrum. Jim Bob served as a Republican in the Arkansas House of Representatives from 1999 to 2002, and when he later ran for the senate, his platform centered on conservative views and a pro-life platform.
Jedidiah Duggar is now following right in Jim Bob's footsteps as well. He was running for a position as an Arkansas State Representative and posted all about it to Instagram. "I'm a Conservative. Pro-Life. Pro Second Amendment. Pro Religious Liberty. Combat the Opioid Crisis. Lower Taxes. More Jobs & Growth. Strong Economy," he captioned an Instagram post back in November 2019.
Jana's made it known she supports Jed's stance and endeavors as well. "It was an honor to go to the Arkansas State Capitol today to watch my brother @jed_duggar file as a candidate for House District 89," she wrote to Instagram on Nov. 4, 2019. "I'm so proud of the man he is and the heart he has for serving the community of Springdale!"
Jana Duggar linked to a video showing James Duggar creating a political display in the family yard
With Election Day coming up, it looks like the Duggars are preparing in their own ways. On Oct. 5, Jana posted a short clip to her Instagram showing James out in the Duggar family yard working on the lawn.
"James is so creative and is always surprising us with the things he comes up with!" she captioned the post, though it was tough to tell from the clip what exactly James was up to. "Check out the new yard artwork he did with just a weedeater!" Jana then linked to a YouTube video that showed James utilizing a weed trimmer to write "TRUMP 2020" in large letters in front of the home.
"A family that speaks of Christian values and love supports a man that spreads so much hate," one fan commented on Jana's Instagram post. "Disappointing."
"I like you a lot Jana and I think you're really smart but that man doesn't have an ounce of goodness in his heart," another wrote. "Can't believe I'm disappointed right now over things I already knew."
Duggar family critics think Jana's losing a ton of followers over it
It looks like Jana's losing some followers — and it's likely due to her post of James' yard work. Duggar family critics from Reddit noted Jana lost over 100 followers. "As of 1:30 p.m. PST, Jana's Instagram is in the red for followers!" the original poster noted. "It may only be 100ish people, but it's a contrast to her past trends — better than nothing!"
"Genuinely confused why she would do this — I imagined she had a touch more social media savvy than that," one Reddit user wrote. "Especially as she's trying to 'launch a business' and make money as an influencer."
"Lots of comments expressing disappointment on the Trump lawn post … wonder if she reads the comments," another added.
Despite the backlash, it seems Jana is keeping the Instagram post and YouTube video up for all of her fans and haters to see.
Check out Showbiz Cheat Sheet on Facebook!