Jana Duggar Might Be the Only Duggar Sister to Wish Josh Duggar a Happy Birthday
There are plenty of controversial members of the Duggar family, but few have gotten as much media attention as Josh. Jim Bob and Michelle Duggar's oldest son was involved in a sex abuse scandal that broke in 2015. While the Duggar family has done their best to get him help and move past it, followers can't forget the mistakes of his past. And his wife, Anna Duggar, still gets a ton of attention for standing by his side despite past hurts.
While Josh doesn't have any public social media, Anna keeps followers apprised with what's going on in her married life. And she recently posted a very happy birthday wish to Josh. Fans have their own opinions on the post — but as for the rest of the Duggar family, it looks like the only sister to wish Josh a happy birthday on the post was Jana. Here's what happened.
Josh Duggar has a sordid past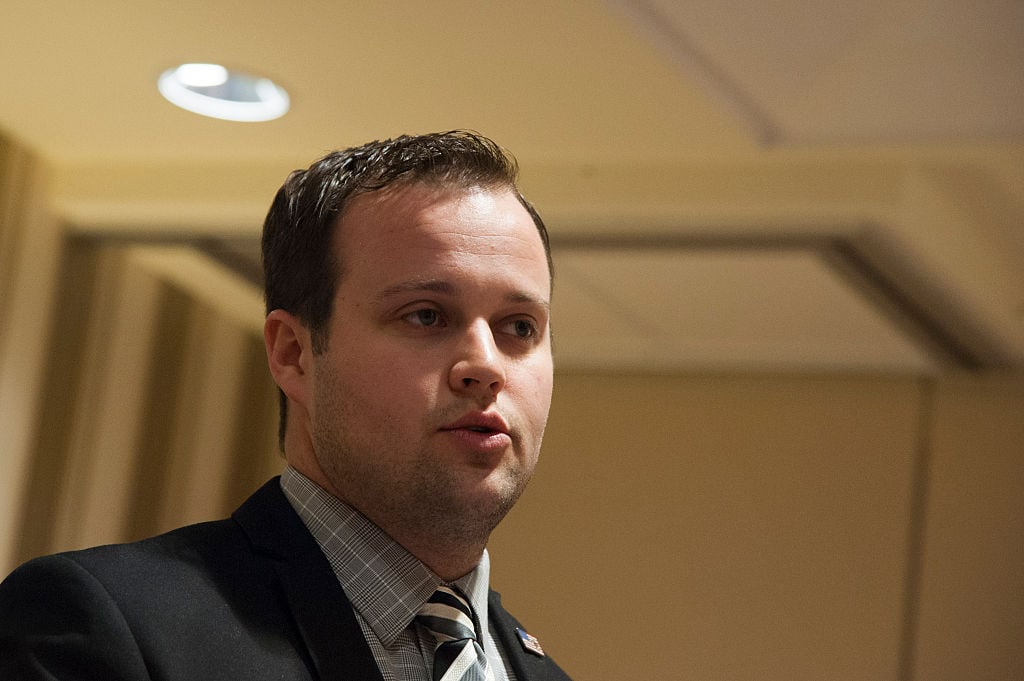 The Duggars faced one of their biggest challenges very publicly back in 2015. When Josh was a teenager, he admitted to molesting several underage girls, a few of whom were his own sisters. The events described first occurred back in 2002 and again in 2006, but they were leaked by the media much later. This resulted in Josh going to a Christian counseling center for help multiple times.
The Duggars seemed to move past the incident themselves in the early 2000s, but once it resurfaced, some of Josh's sisters who were directly affected talked to the media regarding the incident.
"We're victims," Jill Duggar, one of the sisters affected, told Inside Edition when the media caught wind of what occurred. "They can't do this to us."
As for Anna, she's also been greatly affected by all this as well. Josh was unfaithful to her, as he had accounts on the cheating website Ashley Madison. "I think it such a betrayal for a spouse," she told TLC cameras. "It was hard to realize it was such a public thing."
Anna Duggar and the Duggar Family Instagram wished Josh a happy birthday
Despite Josh's rocky past, Jim Bob and Michelle are still supportive of him. We've seen them post photos of him at Duggar family events, and they've spoken out about the support and help they've given him regarding the scandal in the past. And now that it's Josh's birthday, both Josh's parents and spouse are wishing him a good one.
"Happy birthday, Josh. Your entire little family is a treasure to us! We pray that this year is your best year ever!" the Duggar Family Instagram captioned their post of Josh, Anna, and their six children.
Anna used the same photo for her post. "It's not just #SuperTuesday it's my best friend's birthday!" she posted on March 3. "Happy 32nd Birthday Joshua!" And her post included even more photos of the festivities that included plenty of sweets, presents, balloons, and fun at Jim Bob and Michelle's home.
Jana seems to be the only Duggar sister to comment
The Duggar Family Instagram's post of Josh's birthday is full of negative comments. As for Anna's, it seems plenty of her followers are actually supportive of the post. But only a few Duggar family members took to it to wish Josh a happy birthday. And Jana Duggar looks to be the only sister who commented.
"Happy birthday Josh!!" Jana simply commented. And to that, Anna posted a heart emoji in response.
Kendra and Joseph Duggar also added a happy birthday wish to the post. Aside from this, the only comments seem to be from friends or Anna's followers. And none of the Duggar sisters made birthday posts dedicated to Josh, either.
We're not sure exactly where Jill, Jessa, and the other Duggar siblings stand with Josh. But this may prove they're not nearly as close as they once were.
Check out Showbiz Cheat Sheet on Facebook!