Jana Duggar Photo Pose Proves She's Not Engaged, Duggar Family Critics Think
Duggar family critics continue to remain suspect regarding Jana Duggar's relationship status. The Duggars haven't made any courtship announcements (likely due to Josh Duggar's arrest and the cancellation of Counting On). But many have noticed Jana spends time with Stephen Wissmann. Recently, Jana and Jinger Duggar posed for a photo together. And critics noticed Jana appears to strike a pose to prove she's not engaged.
Is Jana Duggar engaged? Duggar family critics continue to speculate about her relationship status
The Duggar family typically announces their courtships, as courting is one step closer to marriage. Jim Bob and Michelle Duggar, as well as their 19 children, understand courtship as "dating with a purpose." And the family members commonly marry young. However, this hasn't been the case for Jana Duggar.
Jana is 31 years old and still living under her parents' roof. It's typical for Jim Bob and Michelle's kids to marry as young as 18 years old, making Jana their oldest single child. But that may change soon. Fans and critics suspect Jana and Stephen Wissmann are prepping for marriage. While the alleged couple hasn't announced a courtship, fans initially spotted them together at the end of December 2020.
Now, it seems the Duggars and Wissmanns are both denying a possible engagement. Hannah Wissmann took to Instagram to say she has "no idea" about any wedding plans regarding her brother.
Jana seemed to prove she's not engaged with a photo of her ring finger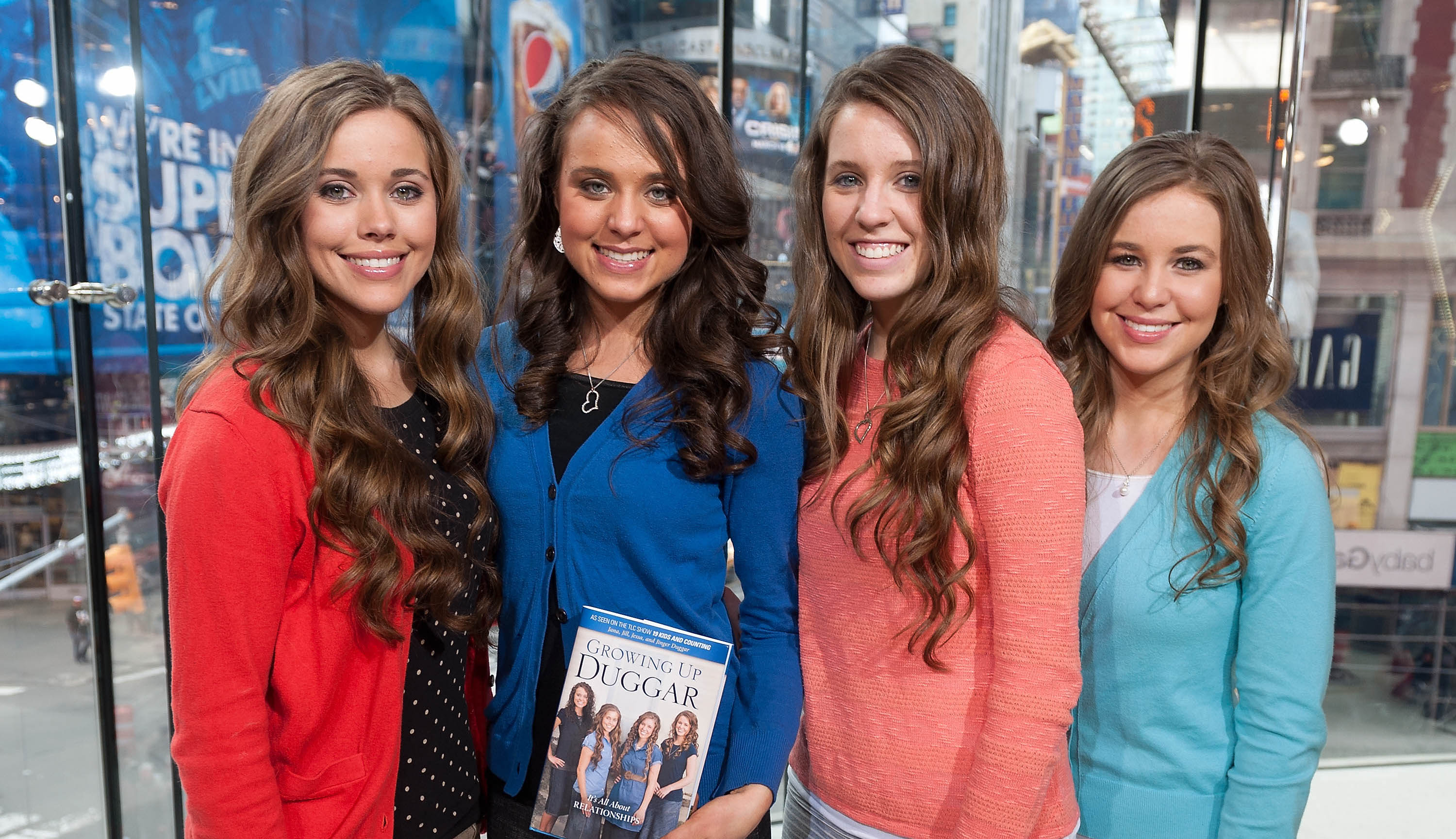 Jana Duggar hasn't spoken out about courtship or engagement. But eagle-eyed Duggar family critics noticed she may do her best to dispel any rumors without talking about the rumors explicitly.
Reddit users noted Jinger posted a photo to her Instagram Stories showing her and Jana at a baseball game. "Sister time," Jinger captioned the photo of the two women smiling. And it seems the photo also features Jana's left hand, as she draped it over the railing. Her hand doesn't have a ring on it.
Duggar family critics suspect the image might not be showing the whole truth, though. It seems Jinger may have flipped the image before posting, so what looks like Jana's left hand might actually be her right.
"Is it against their rules or a sin to remove the ring for a quick pic if they don't want to announce yet?" a Reddit user asked. "Personally, I don't think she's engaged, and Jinger seems to have flipped a lot of the other pics from what was shared here."
"I think it's a clever attempt at a rumor squash," another Duggar family critic noted. "I feel like this mini-trip is what everyone expected me to do for my bridal shower/bachelorette party, but obviously substituting baseball for bars."
Duggar family critics remain suspicious after family visits and new hair
While Jana Duggar might actually be flashing her right hand instead of her left in the photo Jinger Duggar posted, Duggar family critics still think something's going on. Jana's recent visit with Jinger has many wondering if the two got together to talk about a future wedding. Additionally, Jana's new hair has everyone talking. The oldest Duggar sister went in for a new cut and color and posted about it to Instagram.
"Jana hasn't visited her sister in LA in a while, why all of a sudden?" another Reddit user questioned. And the last time she visited Jinge, she went solo with her parents and now with her brothers. They are going to a baseball game doing 'guy stuff.' My suspicion is Jana is there with Stephen so [Jeremy] and Jinger can get to know him better before they get married …."
We'll have to wait and see if Duggar family critics' suspicions regarding Jana prove correct.
Check out Showbiz Cheat Sheet on Facebook!
RELATED: Duggar Family Critics Claim Jana Duggar Was Seen at a Nebraska Truck Stop, Fueling Courtship Rumors