Jana Duggar Skipped Jill Duggar's Belated Birthday Lunch With the Duggar Family
Fans know the Duggar family well from TLC's Counting On and 19 Kids and Counting. Jill Duggar and her husband, Derick Dillard, took a serious step back from reality TV, and they reportedly also have some issues with the rest of the Duggars. But Jill recently posted about her belated birthday lunch with her family — though it seems Jana Duggar didn't attend.
Jill Duggar posted about her birthday celebrations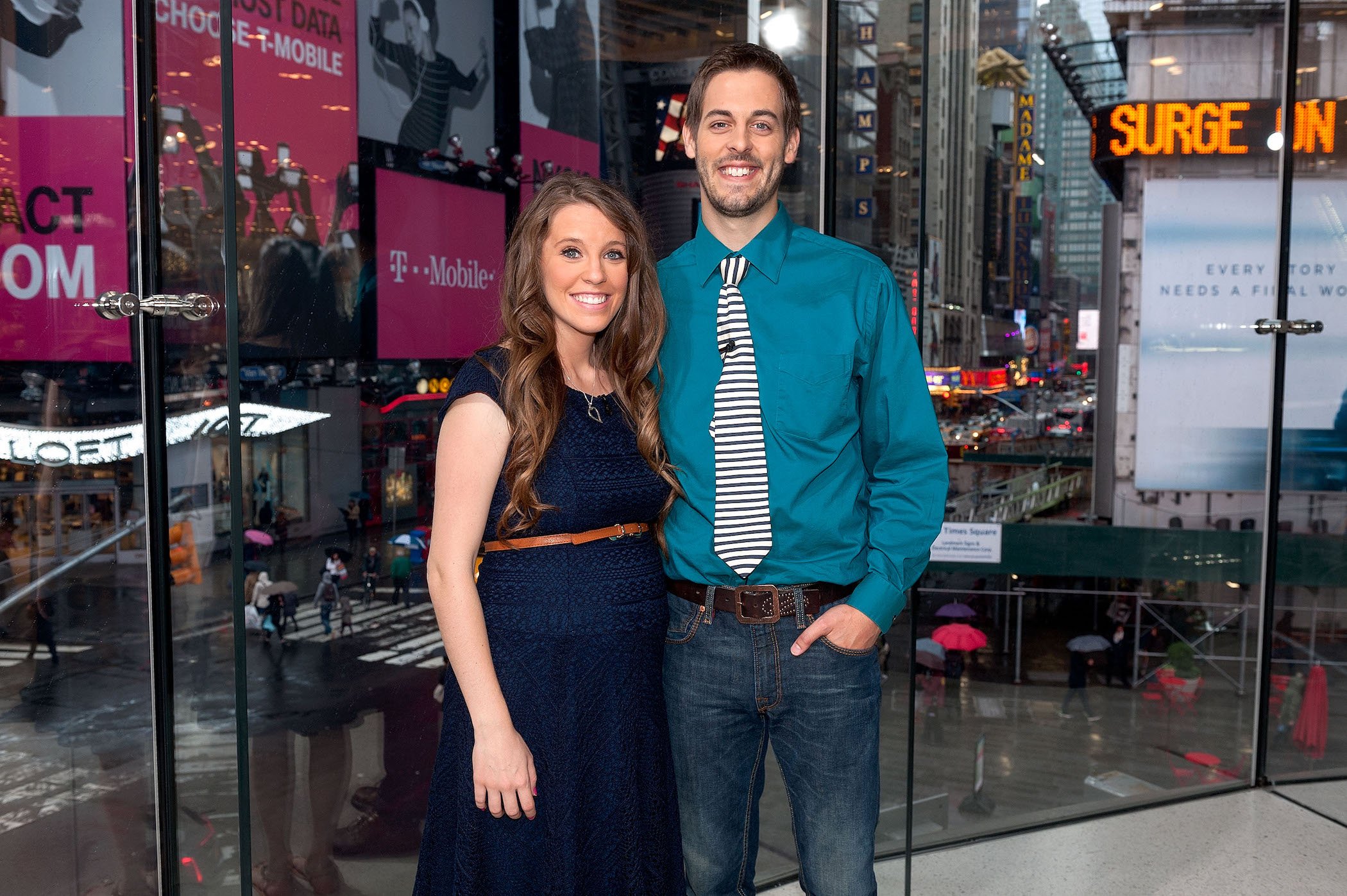 RELATED: Duggar Family Critics Think Derick Dillard Dissed the Duggars in His Birthday Post to Jill Duggar
Duggar family fans know all about Jill's saga. At the end of 2019, Derick answered an Instagram follower explaining why he and Jill rarely attend events at Jim Bob and Michelle's home. According to Derick, Jill needs permission from Jim Bob before coming over, as they do not have the close relationship they once did.
Now, Jill and Derick are living lives that appear totally separate from the other Duggars. And Jill recently celebrated her 30th birthday. On May 17, Jill posted photos of her and Derick with their two kids as they celebrated her big day.
"So thankful for the amazing family time and fun birthday celebrations the past few days," Jill captioned her post. "I think I learned well from my little bro @siandlaurenduggar how to milk a birthday. Thanks babe, @derickdillard for all the fun and thoughtful celebrations … and everyone else for the well wishes and gifts!"
Joy-Anna and Jinger Duggar commented on the post, too. "Happy Birthday, Jillo! I love you!!" Joy-Anna posted. 
Jana Duggar was missing from the belated Duggar family birthday bash
Jill's noted in the past how not every member of the Duggar family supports her decision to leave reality TV behind. But it seems she's getting a wealth of support from a few of her sisters, like Joy-Anna. On May 27, 2021, Jill posted a photo of her with Joy-Anna to her Instagram Stories, as they both attended the MarketPlace Grille for a belated birthday lunch.
"Had a lovely belayed birthday lunch with some of my fam at one of our favorite places!" Jill captioned her Stories. She also tagged Jessa to indicate she was there. But Jill then noted the oldest of her sisters, Jana, was missing. "Missed you @janamduggar," an additional comment reads.
Jana hasn't been too active on social media lately, and it could have to do with the scandal surrounding her family. In April 2021, Josh Duggar was arrested for allegedly obtaining child sexual abuse images. Critics think she may hope to stay low through her brother's turmoil.
"I dont think she's ever really enjoyed the spotlight," a Reddit user noted. "She just is obedient to Jim Bob. The stress on her from not getting married before 30 has been hard on her for sure."
Is Jana Duggar courting? Duggar family critics think this could also cause her absence
Jana is rumored to be courting Stephen Wissmann, a Nebraskan pilot also from a huge Christian family. The rumors started around Christmas 2020 and she's reportedly been spotted with Stephen ever since. Duggar family critics suspect the reason Jana didn't attend Jill's birthday lunch could have something to do with this.
"Jana is either with her friend Laura on some outing or with her boyfriend(?) at his family reunion," another Reddit user wrote.
"Jana's not married so she has to ask Jim Bob if she can see Jill, and he's not going to let that happen," another added.
We're not completely sure if Jana's alleged courtship had anything to do with her skipping out on Jill's birthday lunch. But we're hoping there's no turmoil between the sisters keeping them apart.
Check out Showbiz Cheat Sheet on Facebook!