Jana Duggar's Rumored Boyfriend's Family Posted a Photo With the Duggar Family Back in 2014
Fans and critics of the Duggar family always want to know when a courtship is on the horizon. Thanks to TLC shows like 19 Kids and Counting and Counting On, we've seen a number of Duggar courtships over the years. Now, fans suspect Jana Duggar's been courting Stephen Wissmann since the end of 2020. And critics dug up a photo of the Wissmann family with the Duggar family from 2014.
Is Jana Duggar courting? Fans and critics suspect she's dating Stephen Wissmann
Because of her unmarried status, Jana still lives with her parents, Jim Bob and Michelle, at 31 years old. Jana's made it clear she won't settle for just anyone — but she may have found her man. In December 2020, Jana and Stephen allegedly spent time together with the rest of Stephen's family for the holidays.
As for who Stephen is, he's a pilot from Nebraska. He has a large number of siblings — much like the Duggar family — and his parents follow strict Christian guidelines. The Wissmann family blog has a description for Stephen explaining he enjoys working as a "pilot, assistant manager of Wissmann Enterprises, Inc., making small furniture, and being physically active through workouts and sports."
Since 2020, fans and critics allegedly spotted Jana and Stephen several times. The couple has allegedly gone to weddings together, and one critic even spotted Jana at a truck stop in Nebraska — a dead giveaway she visited the Wissmanns.
Duggar family critics found a photo of the Duggars and the Wissmanns from 2014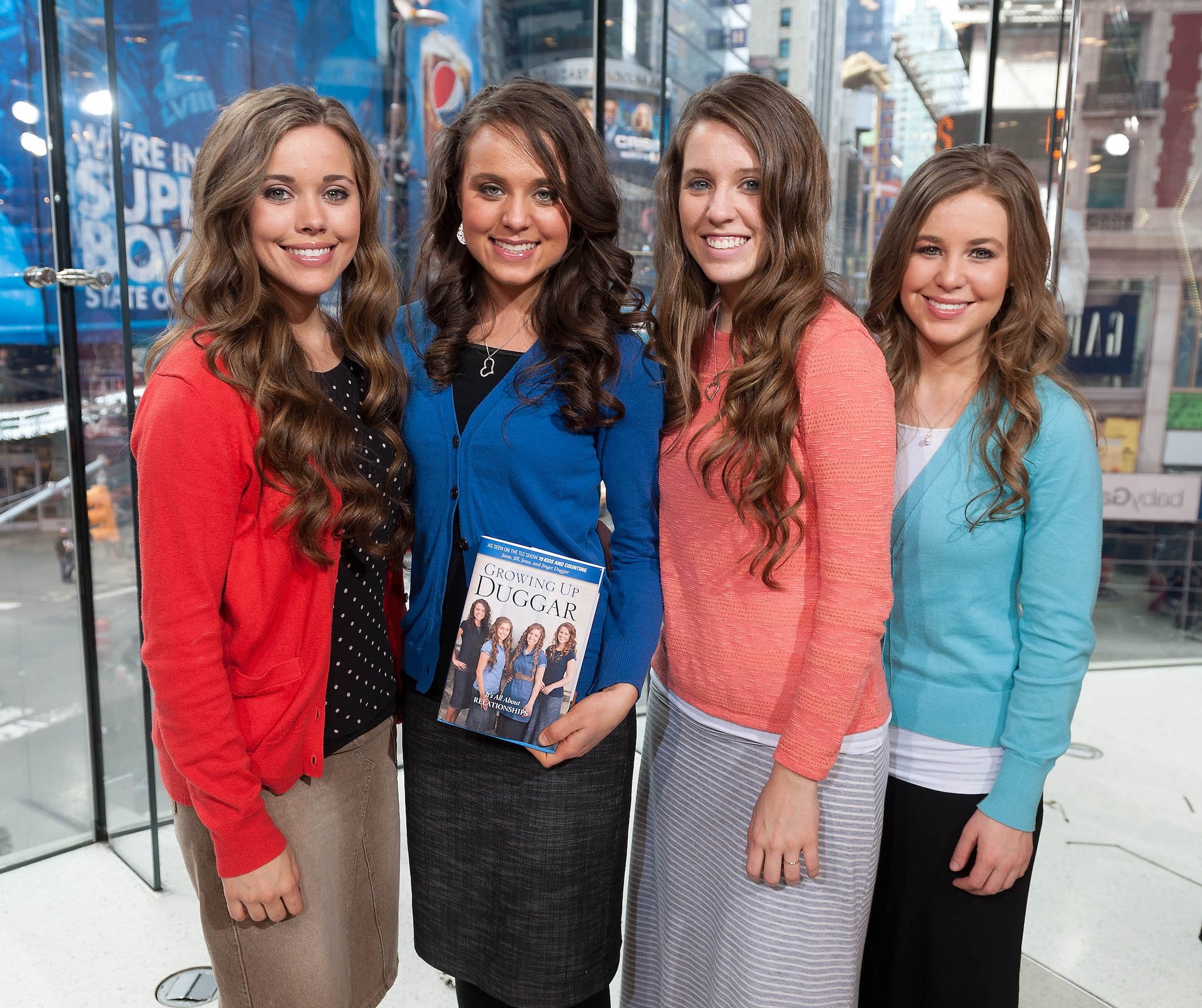 Duggar family critics on Reddit are wondering just how long the Duggars and the Wissmanns have known each other. According to one user, the Wissmanns posted a photo of the Duggars from 2014. The photo depicts Michelle in the middle of the photo with another middle-aged woman (seemingly the Wissmann matriarch). The right side of the photo shows Jana, Jinger, and three of the Wissmann kids. The left of the photo shows four Wissmann daughters with Joy-Anna at the end.
"Wissmann sisters/mom with Duggar sisters/mom on the Wissmann's Instagram in 2014," a Reddit user posted. "I wonder how long these families have known each other."
Many other Reddit users suggested the two have known each other "forever," as many large Christian families in the same area stay in touch, attend the same events, and abide by the same beliefs.
"They all have known each other forever," another critic wrote, "that's why I don't take any courting rumors based on who's photographed together seriously."
"The fact that they have known each other for so long makes me wonder why it took until 2020 for Jana and Stephen to be an item," another critic wrote. "I wonder in the past that perhaps they had known each other for a while but the timing was never right because they were dating other people."
Some critics suspect Jana and Stephen are already planning their wedding
Whether Jana and Stephen have known each other for years or not, it looks like their relationship is moving fast. Duggar family critics on Reddit found what looks like a wedding registry — though they couldn't verify whether it was real.
"I'm thinking her engagement to him is real because we have seen little bits of evidence here and there," a Reddit user commented. "I think this may be a family member trying to throw off media. They have admitted in the past that they do stuff like this."
According to Jessa Duggar, there's no engagement for Jana. A fan commented to Jessa on Facebook, "Congratulations to your sister Jana on her engagement," and she dispelled the rumor.
We'll have to wait and see if the Duggar family shares more information regarding Jana and her alleged courtship now that Counting On isn't returning.
Check out Showbiz Cheat Sheet on Facebook!