Jana Duggar's Rumored Ex Was Just Sentenced to Jail
Jana Duggar stated she's courted in the past, and one of her rumored ex-boyfriends was just sentenced to jail.
There's a lot going on with the Duggars, and it can be hard to keep track of what's going on with who. While many of Jim Bob and Michelle Duggar's adult kids are married with children and living on their own, Jana Duggar remains the odd one out. She's 30 years old and still lives under her parents' roof, as she's not currently married or courting anyone.
While Jana lives a relatively private life, many Counting On viewers have speculated about her past dating history. And it seems Caleb Williams, a Duggar family friend, was thought to have courted Jana in the past. There's still debate regarding whether they really were romantically linked or not, but now, Williams is in deep trouble with the law. Here's what occurred and what his jail sentence reportedly is.
Caleb Williams, a Duggar family friend, was rumored to have courted Jana Duggar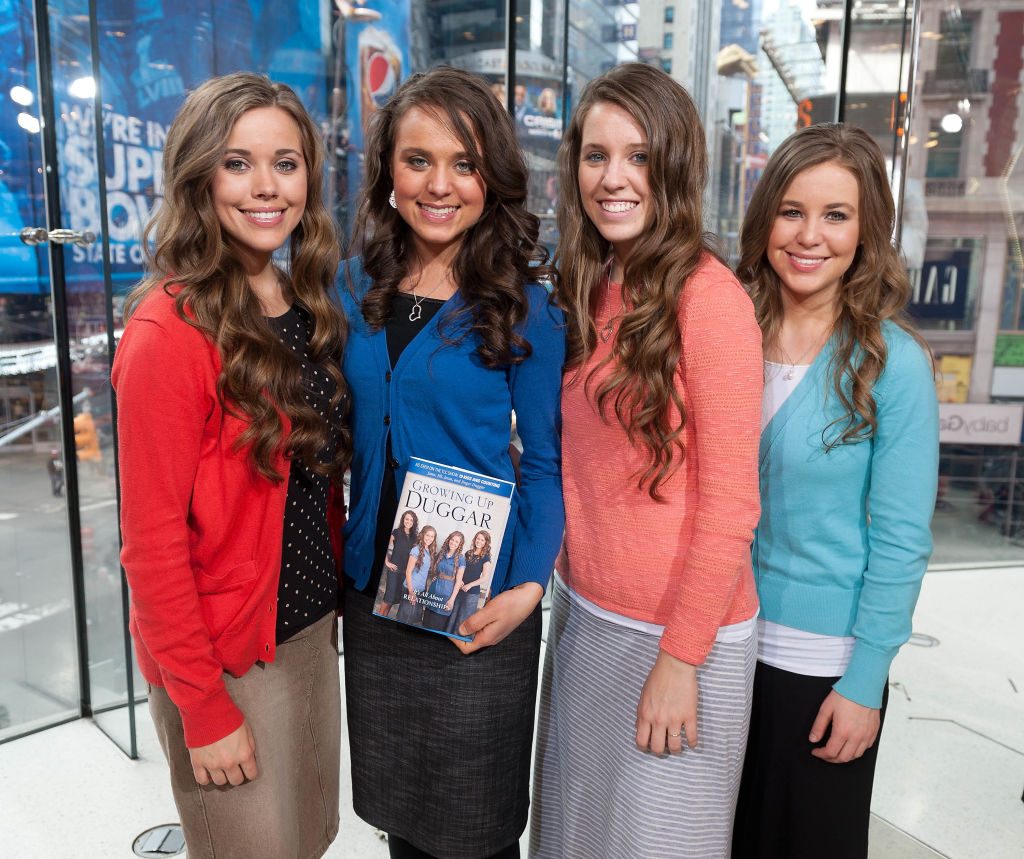 The Duggars have graced our televisions for over a decade. But we can't forget that their lives are steeped in controversy after reports of Josh Duggar sexually abusing young girls came to light. And years later, Williams, who was first spotted with family back in 2017, also caused drama.
In Touch Weekly reports Williams was first spotted out to dinner with the Duggars in September 2017. At this time, some fans thought he may have been courting Jana Duggar. While he's originally from Illinois, he lived in Arkansas when he hung out with the famous family. And it seems he must share similar fundamental Christian values as the Duggars, too. The family won't associate with anyone too liberal.
With that said, the publication notes rumors circulated that Williams is a lot more progressive than many might assume. As a source told Radar Online, "They have similar belief systems, but he's a bit different in his thinking. He's maybe somewhat more liberal."
Williams maintains he and Jana never courted
Despite all the reports claiming Jana and Williams were together, Williams shut down the rumors himself.
"Now to clear the fog and avoid any confusion: Read my lips… I am not dating Jana Duggar," he wrote on Facebook, according to In Touch Weekly. "Over the past several months since an extremely unflattering image was posted by my friends and spread across the world faster than a viral cat video, there has been speculation regarding a relationship between myself and Jana… The extent of our relationship is purely friends and nothing more."
This certainly isn't the first time some fans have speculated on Jana's dating history. Many thought Jana was secretly courting some of the men in the Bates family, as they're also deeply religious. Alas, so far, there's no concrete evidence to suggest Jana is seeing anyone. And she appears to be quite content with her single life at home.
He's now sentenced to 62 days in jail for sexual abuse
It looks like there's bad news for Williams now. While the focus was always on whether he and Jana dated, it's now all about his jail sentence.
According to The Sun, court papers revealed Williams was accused of sexually abusing a minor between May 2015 and May 2018. After negotiating a plea agreement, he pled guilty to aggravated criminal sexual abuse. While there was another account, he's not being prosecuted for it.
Radar Online reported back in January 2019 that the alleged victim's mother also filed an emergency order of protection in 2018. The alleged victim was reportedly pregnant with Williams' child.
The Sun notes Williams will spend 62 days in jail, but he is receiving work release privileges. The documents state he "shall report to Logan County Jail 1 hour prior to work shift ends and be released from the Logan County Jail each work day 1 hour prior to shift beginning." Williams will also have to undergo a sex offender evaluation, and he must refrain from contacting anyone under the age of 18.
Since the reports of Williams' scandal hit the media, the Duggars appear to have been keeping their distance, as the last thing the family needs is another major media blowup.
Check out Showbiz Cheat Sheet on Facebook!