Jane Fonda's Ex-Husband Tom Hayden Is a Major Character in 'The Trial of the Chicago 7'
Grace and Frankie star Jane Fonda will receive the Cecil B deMille Award at the 2021 Golden Globes on Feb. 28. The lifetime achievement award recognizes her work as an actor, entrepreneur, and activist. In the latter role, she worked frequently with her late ex-husband Tom Hayden. Hayden is a major character in The Trial of the Chicago 7, which is nominated in the best motion picture, drama category at this year's awards. 
Jane Fonda and Tom Hayden were married for nearly 20 years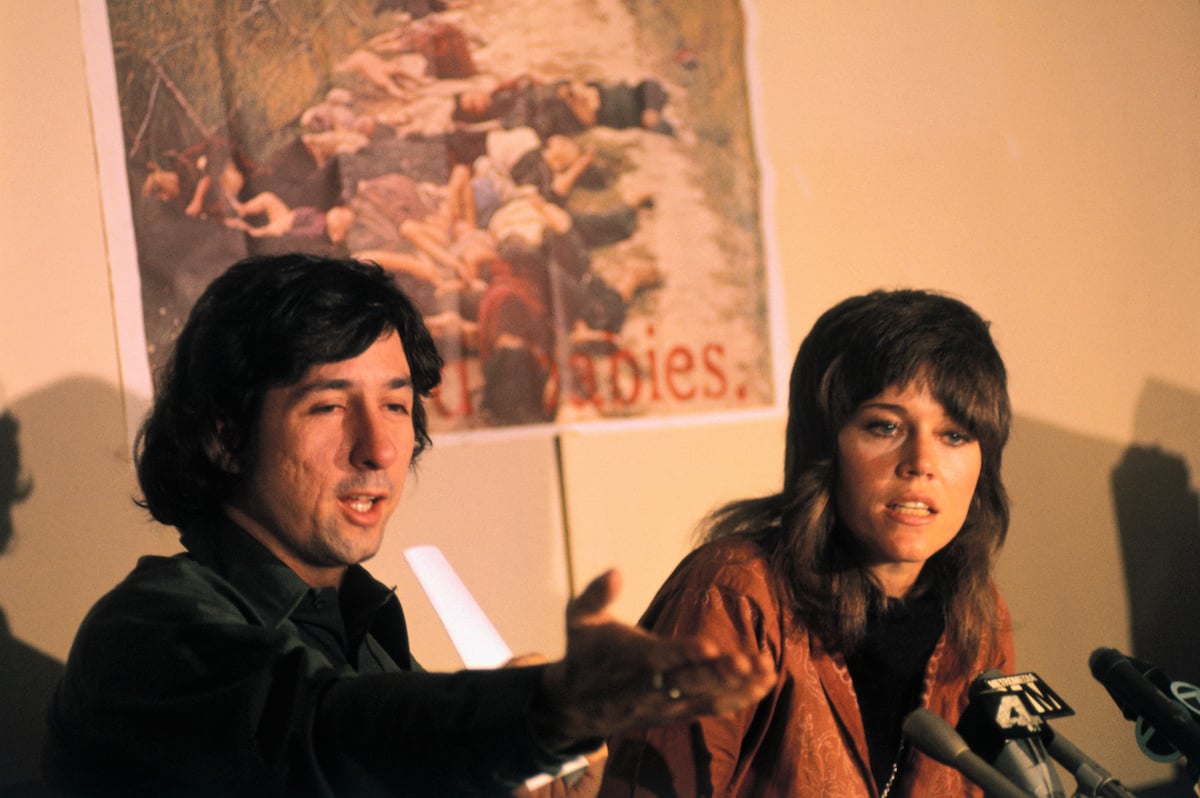 The daughter of Henry Fonda, Jane Fonda grew up in Hollywood and started acting in her early 20s with roles in Tall Story and Walk on the Wild Side before starring in movies such as Barefoot in the Park, Barbarella, and They Shoot Horses, Don't They? Eventually, Fonda became involved in the anti-Vietnam War movement. 
Hayden was born in Michigan and got involved in the student protest movement in the 1960s. He campaigned for civil rights in the South and founded the Students for a Democratic Society. In 1969, he was part of a group of protestors charged with conspiracy after the riots at the 1968 Democratic National Convention in Chicago. The high-profile trial is the subject of The Trial of the Chicago 7. Later, he served in the California legislature. 
Fonda and Hayden met in 1971 at a protest, according to his 2016 obituary in USA Today. They eventually married and had a son, actor Troy Garity. The couple — who were married for 17 years — lived a relatively modest life, according to Hayden's New York Times obituary. 
Jane Fonda once said she missed Tom Hayden 'so much'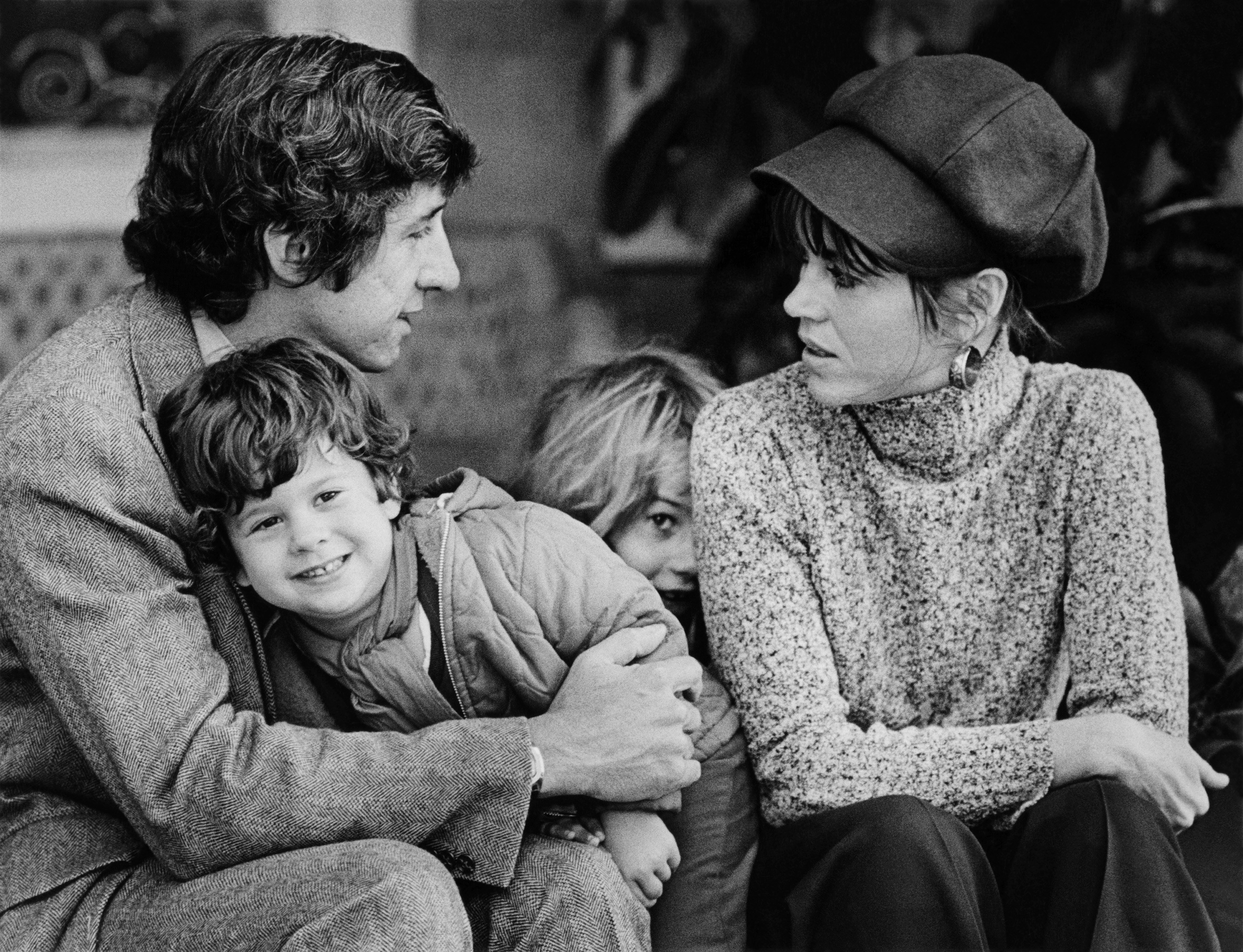 During her marriage with Hayden, Fonda turned her back on the luxurious Hollywood life. The couple lived in a modest home in Santa Monica without a dishwasher or washing machine. 
"I wanted to prove, to Tom and to myself, that I could do that, that I didn't need to live with privilege," she recalled in an interview with the New Yorker in 2018. "It was red-lined where we lived, it was thrift shops and bars and laundromats. My kids were never happier than they were there. But then he fell in love with somebody, and it really devastated me."
Fonda added that she had a "nervous breakdown" when she and Hayden split up. Still, she had positive memories of their time together, especially regarding what he taught her about activism and politics.
"I needed someone far wiser and more knowledgeable than I was about movement-building and politics and all of that," she said. "And he had this depth of knowledge, and he gave me structure and guidance, and I learned so much from him that I am forever grateful for. I miss him so much."
Eddie Redmayne plays Tom Hayden in 'The Trial of the Chicago 7'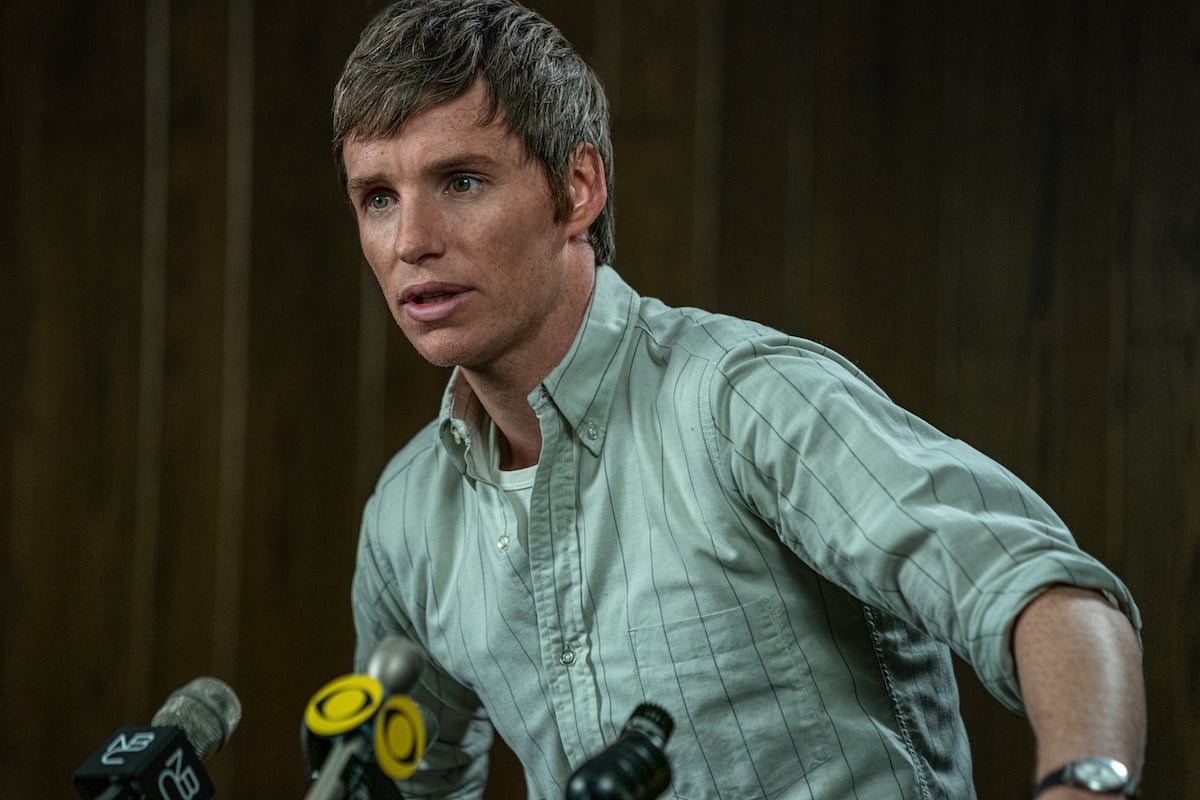 RELATED: How to Watch Every Movie Nominated for Best Motion Picture at the 2021 Golden Globes
In The Trial of the Chicago 7, Hayden is portrayed by English actor Eddie Redmayne. In an interview with the Hollywood Reporter, the Oscar winner talked about what it was like to take on the role of the well-known activist and politician. 
"I read Tom's work and found as much footage that I could of him," he shared. "There were great courtroom sketches of Tom that gave a sense of his physicality — it was almost like seeing him, caught by another artist, revealed something else."
Redmayne did not speak to Fonda about playing her former husband. However, he said he did draw from something she wrote about organizing his memorial with Hayden's widow Barbara Williams.
"She describes how on the day before he died, he whispered to her that seeing people willing to die for their beliefs changed him forever," The Theory of Everything actor said. "She also said how he understood that progressives had to be prepared to take power and learn to govern — not just protest. Those were two statements that I hung on the wall of my trailer."
Check out Showbiz Cheat Sheet on Facebook!