Jane Foster's Comic Book Cancer Storyline Could Happen in 'Thor: Love and Thunder' If the Audience Wants It
Thor: Ragnarok was a very different Marvel movie than others in the MCU, mostly because of its vibrant, fantastical aesthetic and also because it's so different from its first two films. It basically reinvented Thor and his story. In the meantime, it also took away Jane Foster, who was a lead character in those other two. Now, in the upcoming fourth Thor film, Thor: Love and Thunder, Natalie Portman is coming back as Jane and also taking on the role of Mighty Thor.
This is a powerful storyline from the comics, which also involves her receiving a breast cancer diagnosis. Taika Waititi, director of the third and fourth Thor films, said that this could happen in the movie too if audiences want it.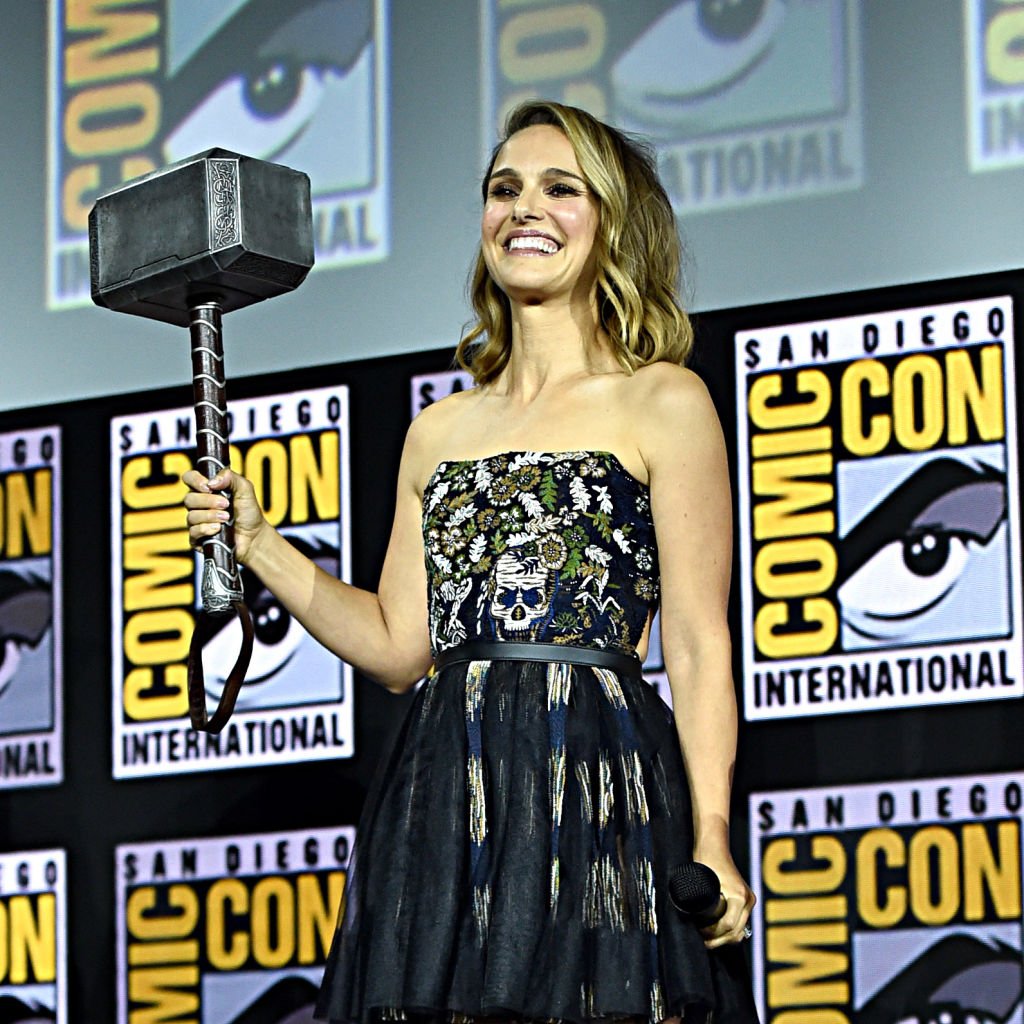 Jane Foster gets breast cancer in the comics
In the comic books, Jane Foster develops breast cancer around the time that Thor becomes unworthy to wield Mjölnir. The famous hammer calls to her, and she becomes Mighty Thor while battling cancer. She doesn't have the effects of the disease when she's being a hero, however, when she goes back to being Jane Foster, her heroic deeds cancel out her chemotherapy. 
It's a very heartfelt, interesting storyline that's been a big topic of discussion since Portman was announced to take on the role of Mighty Thor. Will Thor: Love and Thunder explore it? "We don't know. That comics run was a big inspiration and was an influence on the first few drafts," Waititi told Variety in a recent interview. "But at Marvel, we always change everything. I could say one thing right now, and in two years, it will be the complete opposite — or that thing won't exist. We continue writing even in post-production."
Waititi shared that Marvel focuses on what test audiences want, even if they have to reshoot
Waititi, who just won an Oscar for his film Jojo Rabbit, told Variety that Marvel chooses things "based on what the audience wants." And he wasn't lying when he said they continue writing, even in post. 
"We test the film. We shot for two weeks on Thor with our pickups," he said. "There were huge, huge character changes, huge story changes. We reshot entire scenes. I think that's why they do good work. They're relentless in their pursuit of just a good movie."
This could include reshoots, and Waititi said they're not an issue; if they have to do them, they will. "I've done reshoots on every single movie I've done," the director said. "I actually build it into my budgets. I like reshoots. No shame about going and fixing it."
Natalie Portman is excited to return as Jane Foster, who becomes Mighty Thor
Even though Portman sat out for Thor: Ragnarok, she's very excited to come back. "They came to me with the idea and said, 'We have this idea for you that was a storyline in some of the comics where Jane becomes Lady Thor,' and I was like, 'This is very exciting!'" Portman told Entertainment Tonight in September. 
She shared that she's excited to work with Waititi, as well as her co-stars. "I love Tessa [Thompson] and Chris [Hemsworth] so much, so it's exciting to work with them again," Portman shared. Not to mention: "And I'm very excited to wield the hammer."
Only time will tell if Waititi and Marvel will weave Jane Foster's cancer storyline into Thor: Love and Thunder. But there's no doubting how mighty her Thor will be.