Jane Lynch is the First Female Mayor of Funner, California
Jane Lynch has become the first female mayor of Funner, California, but she isn't the first celebrity in the role — what does the job involve?
Jane Lynch is known for her acting roles in hit shows like Glee and The Marvelous Mrs. Maisel and movies like The 40-Year-Old Virgin and Best in Show. However, did you know the actor is also now a mayor?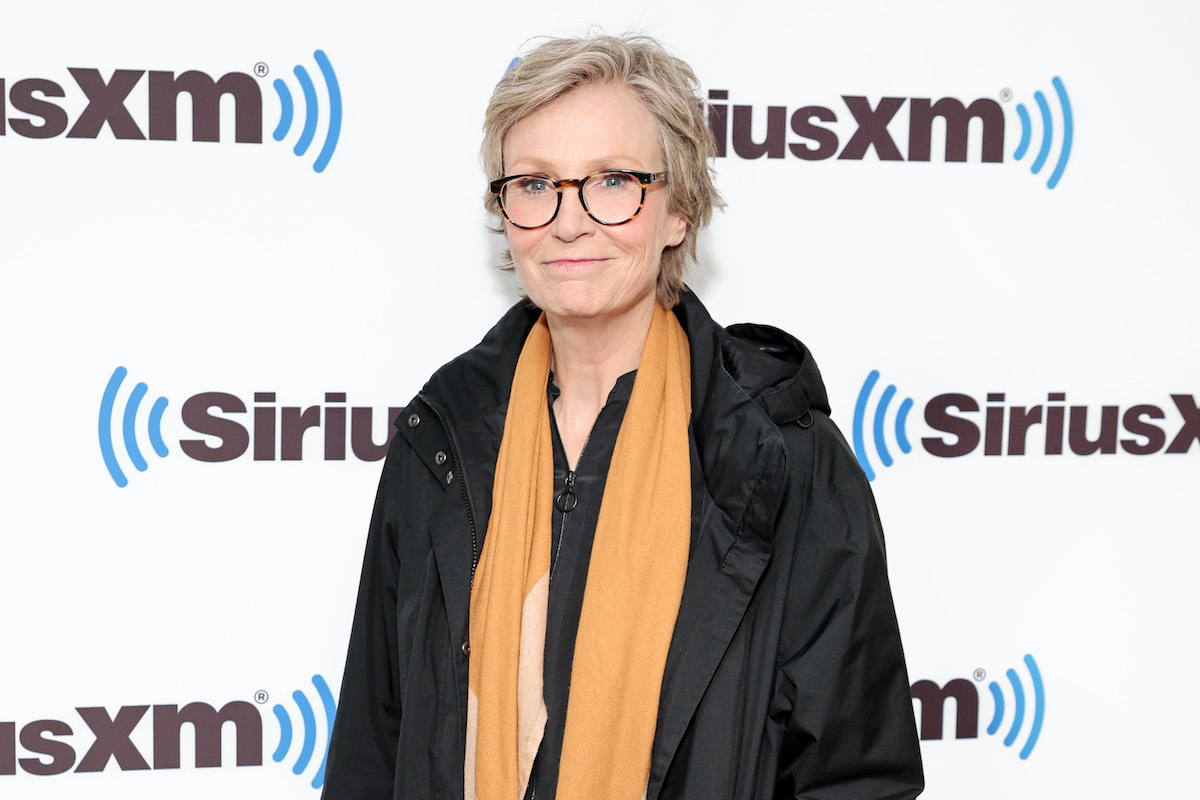 Jane Lynch is 'humbled' by new role as mayor
Earlier this month, Harrah's Resort Southern California inaugurated Lynch into office as Funner, California's new mayor. She is the first female mayor of Funner and the third celebrity mayor, following David Hasselhoff and Rob Riggle. Lynch wore a purple suit to her swearing-in ceremony and was accompanied by her falcon Floyd. 
"Wow, I am incredibly humbled and so excited to be here with you all in my favorite city in the world, Funner, Calif.," Lynch said.
"Funner is more than a place, it's a state of mind. It's an oasis and a reprieve from the everyday mundane, where everyone is welcome and surprises can be found at every corner. It is my wish and my duty that I lead the people to join us and follow their own Funner."

SD News
At the end of the ceremony, she was presented with a key to the city, which signified the beginning of her time as mayor of Funner. Lynch had the unwavering support of all who were involved in the decision to make her mayor. 
"Jane Lynch embodies the ideals of Funner," said Jill Barrett, senior vice president, and general manager of Harrah's Resort. "She is the prime elected official to be the next leader of Funner, California, given her unparalleled ability to share the Funner state of mind with everyone she comes across."
Bo Mazzetti, Chairman of the Rincon Band of Luiseño Indians, echoed Barrett's statements, saying, "We are thrilled to have Jane Lynch as Funner's new mayor. We know that Jane's contagious spirit and legendary experience will only continue to grow the community here at Harrah's Resort SoCal."
How Jane Lynch will improve Funner
Lynch is already hard at work on improving Funner, launching the resort's brand-new Hell's Kitchen restaurant this summer, overseeing entertainment at The Events Center, working on new food and beverage options, and creating new spa experiences. 
"Mayor Jane is already hard at work, rolling out a brand new zero-proof cocktail menu, vegan culinary offerings, two custom spa treatments, and the trusty mayoral hotline. I cannot wait to see what else she has in store," Barrett concluded. 
What does the mayor of Funner do?
As you can probably already tell, being the mayor of Funner isn't exactly a high-stress job. The responsibilities of the mayor are all related to promoting the city's only hotel, Harrah's Resort. 
Funner is located just north of San Diego, and when Harrah's Resort was looking for something to make them stand out from the competition, they landed on renaming the city. An official proclamation was adopted in 2016, and the city is now officially Funner. 
Harrah's Resort includes a pool, a casino, a Topgolf Swing Suite, and lots of restaurants and bars. With Mayor Lynch's help, it looks like Funner is about to get a lot more fun!