Janelle Pierzina Met This 'Big Brother 23' Cast Member Before the Show
The cast for Big Brother 23 has been released, and some former cast members recognize them. Janelle Pierzina revealed how she knows one of the houseguests.  
Janelle Pierzina reveals she met Derek Frazier before 'Big Brother 23'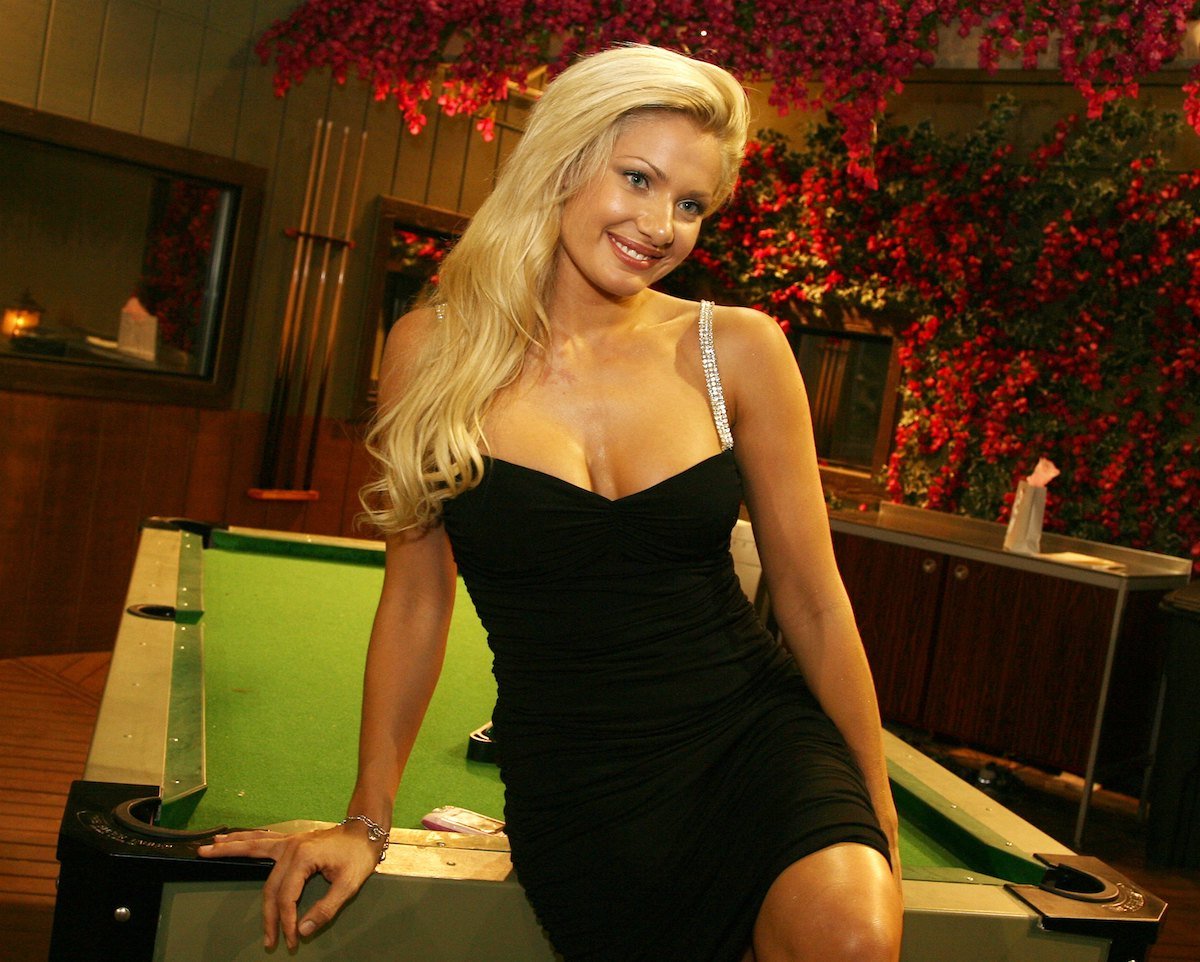 RELATED: 'Big Brother': Janelle Pierzina Continues Shading Nicole Franzel Following Florida Wedding
The Big Brother 23 cast has been revealed, and veterans of the show are weighing in. Pierzina tweeted on July 6, "Just realized I have met Derek F. I did a dodge commercial with Joe Frazier in Philly years ago, and I remember he was there on set. Such a sweetie."
This makes sense given Derek is from Philadelphia and is the son of Joe Frazier, a professional boxer. Pierzina went on to share the Dodge commercial with Joe Frazier, where she is seen telling people how to possibly win a Dodge Ram truck. 
Someone asked if he mentioned he was a fan of Big Brother. "He was a huge fan. He was a teenager when I met him, but his dad let him skip school to meet me. At the time his favorite was [Dr. Will]," she answered.
Who is Derek Frazier on 'Big Brother 23'?
RELATED: 'Big Brother 22': Why Janelle Pierzina and Nicole Franzel Refuse to Work With Each Other
Derek works as a safety officer. He claimed he's going to try to get to know everyone in the house to avoid getting put on the block in his bio. He also hopes to convince other people to do his dirty work.
The safety officer also revealed what he's looking for in a final two partner. "Someone who's going to be loyal to me at all costs, even if it puts their game in jeopardy. That's what I want! [Laughs,]" he revealed to Parade.
"It's the honest truth," he continued. "And I will be as loyal to them as possible. It's not just a one-way street for me. My main goal is to find someone I can make a Final 2 with. I don't care about the 'big 5, 6, 12' alliance. I need just one person that I can trust and they trust me."
Janelle Pierzina gave advice to the new 'Big Brother' houseguests
RELATED: 'Big Brother 22': Dani Briones Encouraged Nicole Franzel To Uninvite Janelle Pierzina From Wedding in Goodbye Message
Pierzina previously shared some advice to people who are going into the house on June 14. Hopefully, some of the houseguests caught it.
"Advice to Big Brother Newbies from a vet: Please don't yell in the Diary Room. It's annoying an [sic] unnatural. We know you're excited. Just take a damn breath/Ladies: if you get HOH don't miss an opportunity to take out a huge threat! Put the two most athletic cocky guys you can," read her first tweet. 
She continued, "find and put their a– on the block. ( they are working together anyway) Please don't vote with the house. It makes the show incredibly boring and you are there for entertainment. If you find love on the show, good for you!"
The veteran finished the thread with, "Just don't get used like a doormat. It's gross to watch. Don't go with the herd. Go against it . Girls Alliance?!? Yes please!!!  We have been waiting over a decade for this to work. See Survivor Micronesia on how to have a successful all guys alliance and get rid of the guys."