Janelle Pierzina Says Nicole Franzel Didn't Like Tyler Crispen Before 'Big Brother 22' for a Petty Reason
Tyler Crispen and Nicole Franzel are no longer working together on 'Big Brother 22.' Janelle Pierzina claims Nicole didn't like before the season started.
Things are heating up on Big Brother 22. That's because the main alliance has split and Nicole Franzel has a new enemy. Janelle Pierzina claimed Nicole didn't like Tyler Crispen before the season started for a petty reason. [Warning spoilers for the Oct. 5 episode!]
Tyler Crispen tried to make a move on 'Big Brother 22'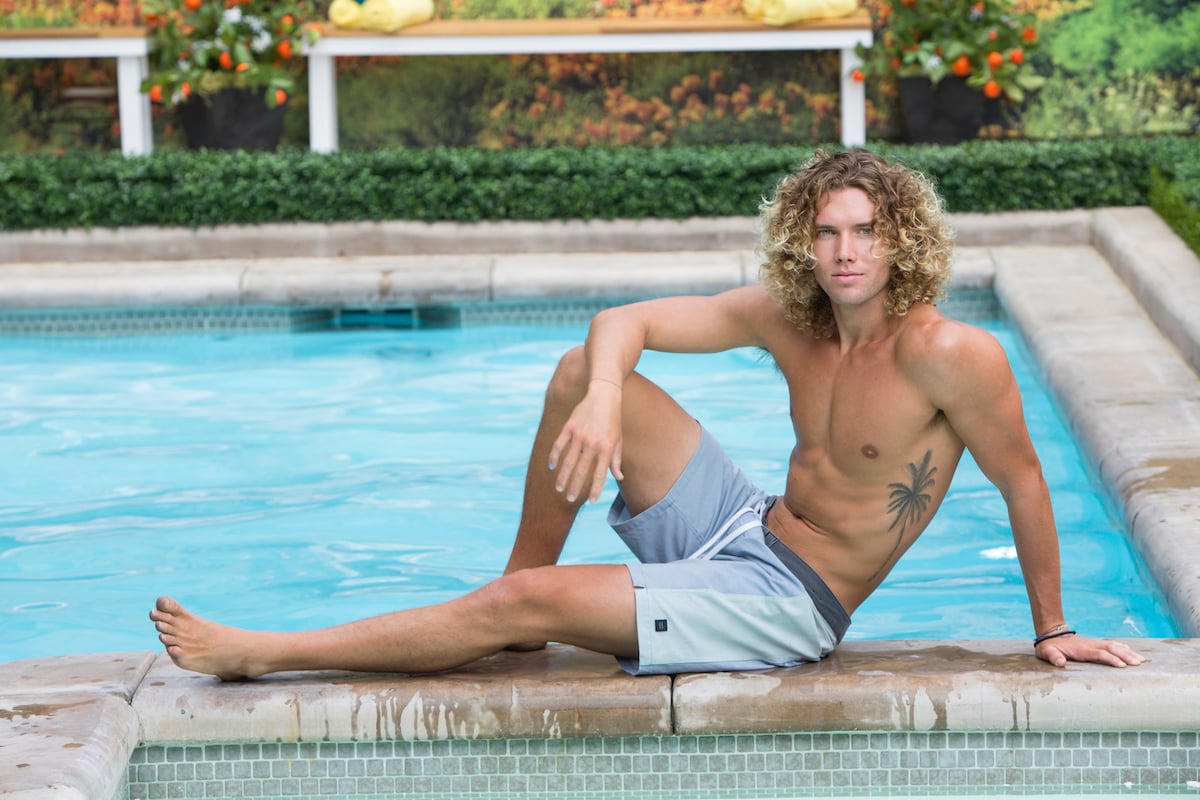 Tyler has spent most of the season being part of The Committee alliance. The alliance includes Memphis Garrett, Cody Calafiore, Dani Briones, Christmas Abbott, and Nicole.
The triple eviction was the beginning of the end of the alliance. Memphis put Nicole and David Alexander on the block. He wanted David out, but Tyler saw an opportunity to flip the vote.
Christmas agreed to vote Nicole out and they tried to convince Enzo Palumbo to do the same. But he decided to vote out David. David was evicted with the vote of 3-2. Tyler then won Head of Household (HOH) and nominated Nicole and Dani. Dani was the one to be evicted.
Nicole Franzel is angry at Tyler for trying to flip
Fans got to see what happened after the triple eviction on the Oct. 5 episode. "I feel like Dani has just been doing a lot behind my back and I just feel like you weren't relaying it to me," Tyler told Nicole. Nicole claimed she doesn't go around saying what other people tell her.
"Everything that comes out of Tyler's mouth is nothing but a lie. I can't stand to even look at him. Does he think I'm an idiot? Please!" Nicole said in the diary room.
Luckily for her, Cody won HOH. He decided to nominate Tyler and Christmas for flipping the vote. Nicole didn't hold back her happiness about this.
"The two people on the block are the two people who voted me out during the triple eviction," she said. "Couldn't be better for my game. This is amazing. I hope and I pray one of them goes home this week and justice will be served."
Janelle Pierzina said Nicole didn't like him before the season
Janelle doesn't seem surprised that Nicole has turned so hard against Tyler in the newest episode. She claimed the influencer was against him and his girlfriend Angela Rummans before the season started.
"Nicole is jealous of Tyler & Angela. I know this because last Spring, I started liking Angela's pictures and this bothered Nicole. She straight up asked me why I wasn't liking her IG pics and why I was liking Angela's. It's no surprise she is after Tyler for being popular. #BB22," she tweeted on Oct. 5.
"I am BEGGING you. Don't delete this one. Let her see it," one fan replied. "All of the alumni knows about his. She was complaining about it for awhile," the evicted houseguest wrote back.
"So can you tell us all why Dani doesn't like Angela and Tyler?" another fan asked. "I have no idea. Dani called Angela boring white girl. That's all she's ever said negatively about them," Janelle tweeted.
Fans will have to keep watching to see who will win or be evicted first. It looks like Nicole and Tyler's days of being on the same side are over.