Jang Ki-Yong Is All Smiles in First Photos of the Actor in the Military
South Korean actor Jang Ki-Yong enlisted in his mandatory military service in late August. The actor had already finished filming his new television drama, Now, We Are Breaking Up, before announcing his leave to the public and fans. Jang is currently going through basic training as the first official military photos have been released to the public. Surrounded by his comrades, Jang smiles is all smiles and even throws a heart sign for the pictures. He will serve as an active-duty soldier once his training is complete.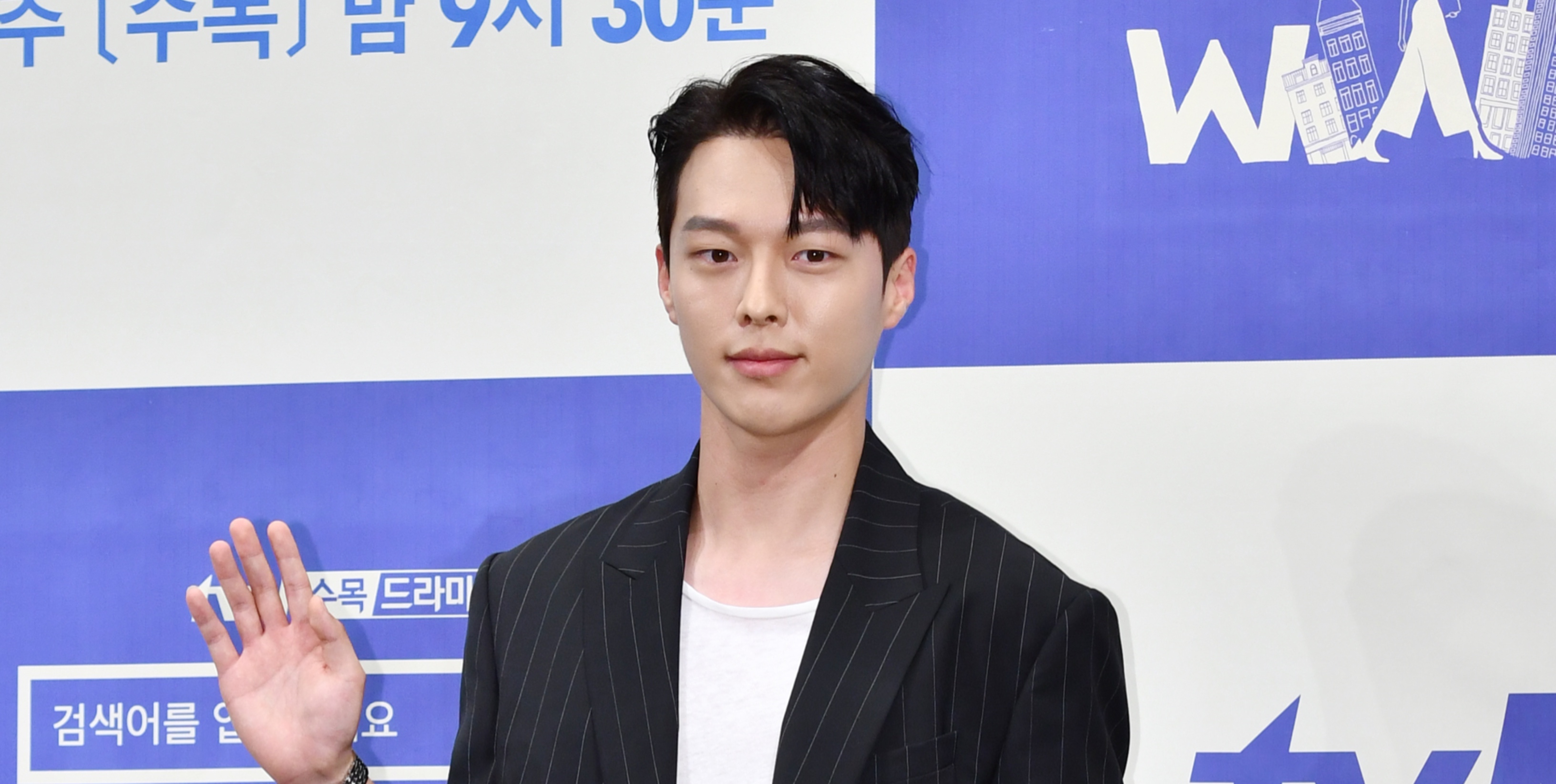 Jang Ki-Yong posted a photo of his military buzzcut prior to enlistment
On July 26, YG Entertainment announced the actor was to enlist the military for his mandatory service in late August. Like many, the actor marked his entry into the military with a short buzzcut and a portrait on social media. The actor bid farewell to his fans and thanked them for a fantastic career in his 20s, and he will be back for more incredible adventures in his 30's.
Jang finished filming his upcoming Korean drama Now, We Are Breaking Up alongside actor Song Hye-Kyo. News of his enlistment date surprised the drama's production company and required a few changes to its promotional events—Jang and the cast pre-filmed the K-drama's press conference to include the actor. On August 23, 2021, Jang entered the military and is expected to finish his service in 2023.
The actor shows off a dazzling smile along with his fellow soldiers
RELATED: Netflix Series 'D.P.' Shows Reality of an Enlistee's Assignment to Capture Army Deserters
Soompi reported Jang's first photos of him in the military have been released. On Sept. 8, photos show Jang posing amongst other soldiers having a good time. In the photos, the actor is seen with a kind smile and holding up heart fingers. Fans might even find him dashing in his military uniform. The faces of his fellow soldiers were blurred to respect their privacy.
The released photos might be some of the rare few fans will get to see. Any male who enlists in the military voluntarily forgo using their social media accounts, cell phones, and certain luxuries of civilian life. Soldiers do get the opportunity to call family members and friends on special occasions and scheduled time off. Fans will have to wait out his two-year service to see the actor again. Until then, fans get to see Jang in his new romance K-drama.
'Now, We Are Breaking Up' will premiere in November
RELATED: K-Drama Actor Park Seo-Joon Officially Confirms to Star in 'The Marvels'
Jang stars alongside Song in a new upcoming romance K-drama. Now, We Are Breaking Up centers around the love story of two main characters but interweaves the heartache of what it means to go through a breakup. Ha Young-Eun (Song) works at a fashion company as the design team's leader. She is known for being cold-hearted and strategic. Young-Eun values stability in her life more than anything else.
She crosses paths with Yoon Jae-Kook (Jang). Jae-Kook is a well-known freelance fashion photographer who has it all. He is handsome, intelligent, wealthy, and lives a good life. Besides, the main character is Hwang Chi-Sook (Choi Hee-Seo). Chi-Sook is a close friend of Young-Eun, who she has known since high school and the daughter of the company's CEO. Actor Kim Joo-Hun plays the role of Seok Do-Hoon, a representative of a PR company. Until the K-drama's debut, fans can also watch Jang in the 2021 drama, My Roommate is a Gumiho.
Now, We Are Breaking Up premieres in November.