A Japanese-Themed Dinner at the Tanner House Was a Premonition for This 'Fuller House' Episode
When one door closes, another one opens. Danny Tanner and his eldest daughter are more alike than some fans think, especially when it comes to their relationships. In fact, for the spinoff series Fuller House, one episode takes place in Japan, linking back to an episode of the original sitcom.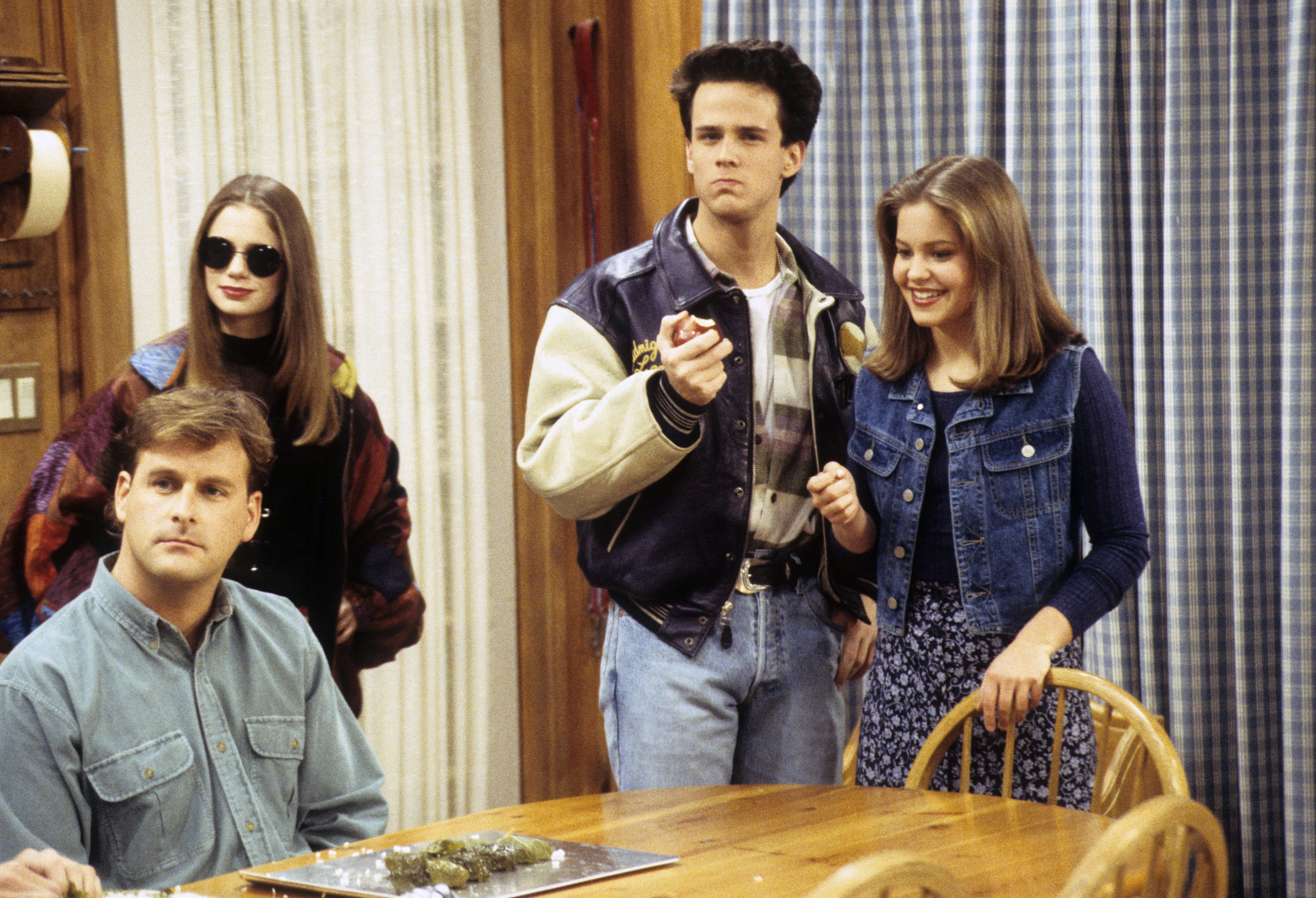 Danny Tanner got over his relationship with Vicky over sushi and sashimi 
Even though Danny Tanner and his fiancé Vicky loved each other, their relationship just wasn't working out. Vicky lived too far away and Danny couldn't really move — how would they ever get to know each other? 
The two decide to break up, which leaves Danny in the mood to try new things. That includes one family dinner Japanese-style. Michelle Tanner may love her ice cream sundaes and birthday cake, but when it comes to raw fish and squid, she's not a fan.
Michelle ended up being the one to speak up when her father put sushi on her plate. It was this dinner that the Tanners finally talked about Vicky and Danny breaking up.
It was somewhat of a new leaf for Danny, as he realized that he was putting his sadness into changing everything in the house. Change doesn't always have to be a bad thing, though. In the series Fuller House, Steve and his fiancé C.J. planned to get married in Japan.
Steve and DJ restarted their relationship in Japan
DJ caught in a love triangle? More likely than you'd think. Throughout the Netflix spinoff series, Fuller House, this character has to choose between her high school sweetheart, Steve, and her hunky coworker, Matt. 
Even though DJ and Steve were good friend, and Steve kind of knew that DJ still liked him, he went forward with his wedding with another character named C.J. during the "My Best Friend's Japanese Wedding" episode. This wedding took place in Japan, overlooking the beautiful scenery and a waterfall. 
This is just one of the ways 'Full House' and 'Fuller House' are connected
Because DJ was, reluctantly, C.J.'s maid of honor, she was in charge of the wedding ring. She accidentally dropped it in the water and it was eaten by a fish. Steve jumped in after DJ and it was then that the two realized their love for each other. 
Although Danny Tanner's Full House relationship with Vicky ended with Japanese food, the restart of DJ and Steve's Fuller House relationship began in Japan. Talk about a full circle moment for the Tanner family! 
To watch Full House, fans can head to Hulu, which every episode of the sitcom is available for binge-watching. Episodes of this Netflix original spinoff series, Fuller House, are available on the streaming platform.