Jared Leto Admits He 'Sacrificed' Acting for Music Early in His Career
Jared Leto is among Hollywood's most revered actors. Since debuting in the drama How to Make an American Quilt, the Academy Award winner hasn't stopped. His acting career speaks volumes, but he's also an accomplished musician. Leto recently admitted he sacrificed acting for music early in his entertainment career.
Jared Leto's prolific acting and music careers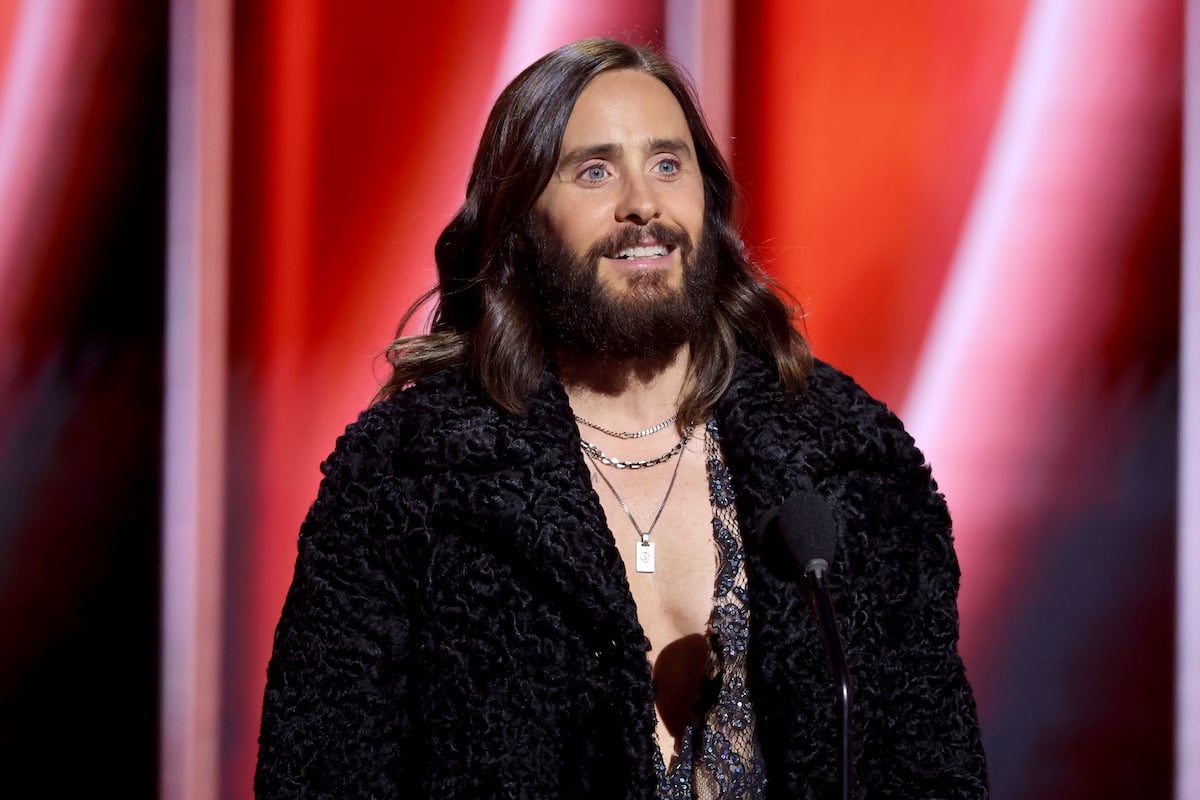 Leto's acting career began in 1992 when he landed minor roles in TV shows. However, his appearance in My So Called Life alongside Claire Danes helped him make a name in the tight-knit industry. Though ABC canceled the drama series after only one season, it garnered a cult following, with many fans praising it for its portrayal of adolescents. It also led to more acting roles for Leto.
In 1994, the actor made his TV movie debut in Cool and the Crazy alongside Clueless star Alicia Silverstone. The following year, Leto landed his first film part in How to Make an American Quilt. Afterward, he snagged back-to-back roles in 1996's The Last of the High Kings, 1997's Switchback, and 1997's Prefontaine. His appearance in the last, a biopic about the American long-distance runner Steve Prefontaine, garnered Leto acclaim and is considered his breakthrough role.
However, the following year, he starred in Urban Legend, a horror flick that was poorly received by critics despite being a box office hit. He also appeared in The Thin Red Line, which saw moderate success at the box office. Nonetheless, the movie earned seven Academy nods, and the actor shared a Satellite Award with the cast.
In 1998, Leto formed the rock band Thirty Seconds to Mars with his brother Shannon. He never used his status in Hollywood to promote the group. The bandmates had been working on a couple of songs before forming the group, and their work resulted in interest from numerous music labels.
Before signing to Immortal Records, Thirty Seconds to Mars had recorded several demo tracks, such as "Revolution," "Jupiter" (which later became "Fallen"), and "Valhalla." The group released its self-titled debut studio album in 2002.
They returned to the studio to work on their second album, A Beautiful Lie, consisting of tracks such as "Attack" and "Kill," which earned an MTV Video Music Award.
Meanwhile, Leto continued acting, appearing in films such as Black and White, Fight Club, American Psycho, and Requiem for a Dream.
The star said he 'sacrificed' acting for music
Thirty Seconds to Mars is an accomplished band that has earned many accolades. However, Jared Leto had to make sacrifices because he was already a Hollywood star when the band came into its own. The band once traveled to four continents to accommodate Leto's career.
The actor recently sat down with Moon Knight star Oscar Isaac for Variety and revealed that he had to choose between music and acting in the early years of his career. When Isaac inquired about how he balanced it all, Leto shared that he "really sacrificed the acting, to be honest."
But he also explained he's fully committed to acting now. Asked about his intensity, he said, "I love commitment. Acting for me is big-wall climbing; it's the Himalayas, so to speak." Leto has even been known to employ Method acting, once admitting to losing 28 pounds to play a heroin addict in Requiem for a Dream.
What is Jared Leto doing now?
Jared Leto is a talented actor with the credits to show for it. He's been busy in recent years, having appeared in Morbius, House of Gucci, and The Little Things. The actor was confirmed to star in an untitled Tron sequel as the lead character, Ares.
In 2021, news broke that Leto would star in Adrift, working with his Requiem for a Dream director Darren Aronofsky again. He's also set to appear in star as Andy Warhol in a biopic about the artist.
RELATED: Jared Leto Is 'Ready' to Star in a Rom-Com But Doesn't Think People Will Give Him the Chance