Jared Leto Is a Sure Bet For Nightmare in 'Doctor Strange in the Multiverse of Madness': Here's Why
Jared Leto is a sure bet for Nightmare in Doctor Strange in the Multiverse of Madness.' Get the full scoop here to see why.
While Doctor Strange in the Multiverse of Madness is still nearly two years away, various theories concerning the other primary Avengers set to appear, and the actor set to play the movie's big bad continue spilling from every sector of the internet. However, the Jared Leto rumors happen to hold a little weight.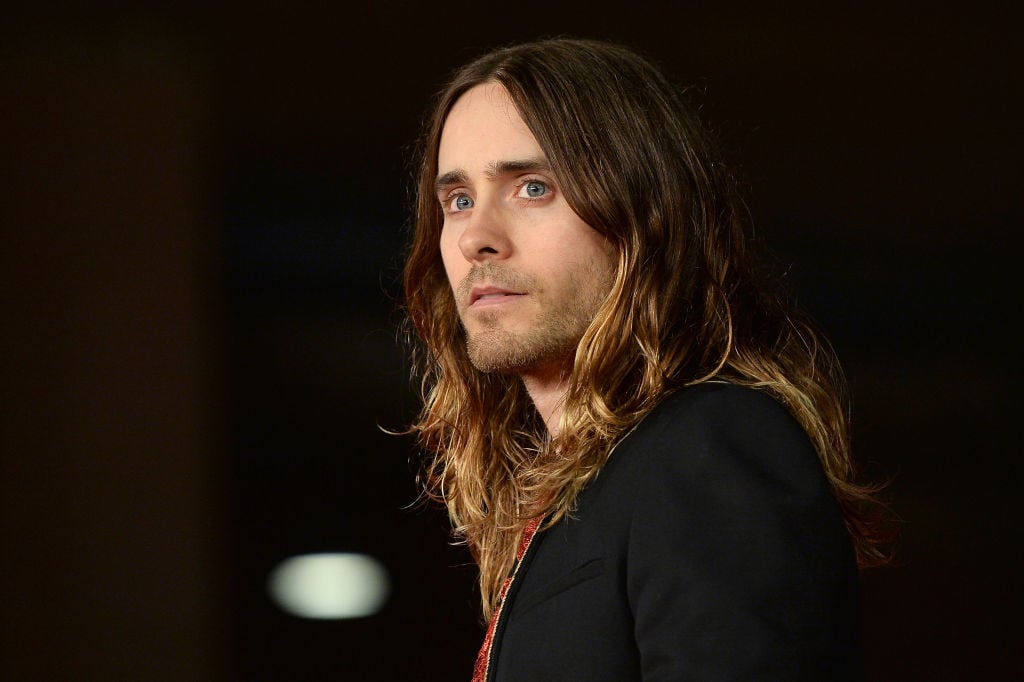 Recently, a leak on Reddit, and later reported on by We Got This Covered (among other digital media publications) put forth a shortlist of actors whom Marvel Studios is allegedly eyeing for the role of Nightmare. The leak read:
Several high-profile male and female actors are being discussed for Nightmare, including Eva Green, Emily Blunt, Claire Foy, Vanessa Kirby, Natalie Dormer, Ewan McGregor, James McAvoy, Cillian Murphy, Dan Stevens and Jared Leto.

Reddit 
While multiple A-listers are apparently being considered for the coveted villain role — one of Strange's most well-known foes in the comics — Leto seems like the sure bet. Given the relationship Marvel has with Leto, as well as Leto's current predicament concerning Joker in the DCEU, Leto seems like a shoo-in. 
Marvel Studios wanted Jared Leto for Doctor Strange before choosing Benedict Cumberbatch 
Way back when, before Doctor Strange became one of the coolest saviors in the Avengers space — manipulating time and space to create stunning visuals and eye-scattering action sequences — Marvel Studios battled with who to hire for the role. 
As We Got This Covered notes, Leto was a runner-up for Doctor Strange, but he wound up losing the gig to Benedict Cumberbatch. Considering Leto was an "almost" in the MCU, he has likely remained on the studio's radar ever since. 
Leto may have not been the best pick for Strange; however, the studio definitely saw a way for the actor to mesh with the universe's existing landscape. Otherwise, he would not have made it so far. 
Not to mention, what would be more apropos than having the man who nearly played Strange play his greatest counterpart, his villainous foil, Nightmare? This is all too serendipitous. And while bringing Leto in to fight against Cumberbatch would make for movie magic, Leto may also possess some motivations of his own. 
Leto may not be too happy with Warner Bros. following the 'Joker' debacle 
Jared Leto put a great deal of work into his character portrayal for Joker in Suicide Squad; however, most of his scenes were cut, and then the glorious standalone installment was handed over to Joaquin Phoenix for a separate, and unrelated foray into the character. Let's just say, Leto probably isn't too happy right about now with DC.
According to CinemaBlend, and relying on sources from The Hollywood Reporter, Leto asked his music manager, Irving Azoff, to complain about the studio's decision to one of Warner Bros. parent companies. Whether this is true is difficult to discern for, if it is, Azoff never followed through and the two no longer have a professional relationship. 
While Leto may or may not have issued a complaint, there's no denying that he likely possesses a little ill will towards Warner Bros. at the moment. And, though a bit petty, if he abandons DC for Marvel, succeeding under the competitor's mantle, his aggravation may pay off.