Jared Leto Once Got a Severed Ear From a Fan: 'I Poked a Hole In It and Wore It as a Necklace!'
American actor and rock musician Jared Leto is known for far more than just his critically acclaimed performances in films like 2013's Dallas Buyers Club or 2021's The Little Things. The celebrity has long been followed by rumors of his eccentric behavior. For instance, it's been said that Leto started his own cult with his band Thirty Seconds to Mars, while film directors are also often impressed by his method-acting commitment to the roles he plays (instead of wearing a fat suit for one movie, he instead gained 70 pounds by drinking microwaved ice cream). Sometimes, the behavior stretches into what some might say borders on the bizarre. And that includes one time when Leto received a cut-of ear in the mail.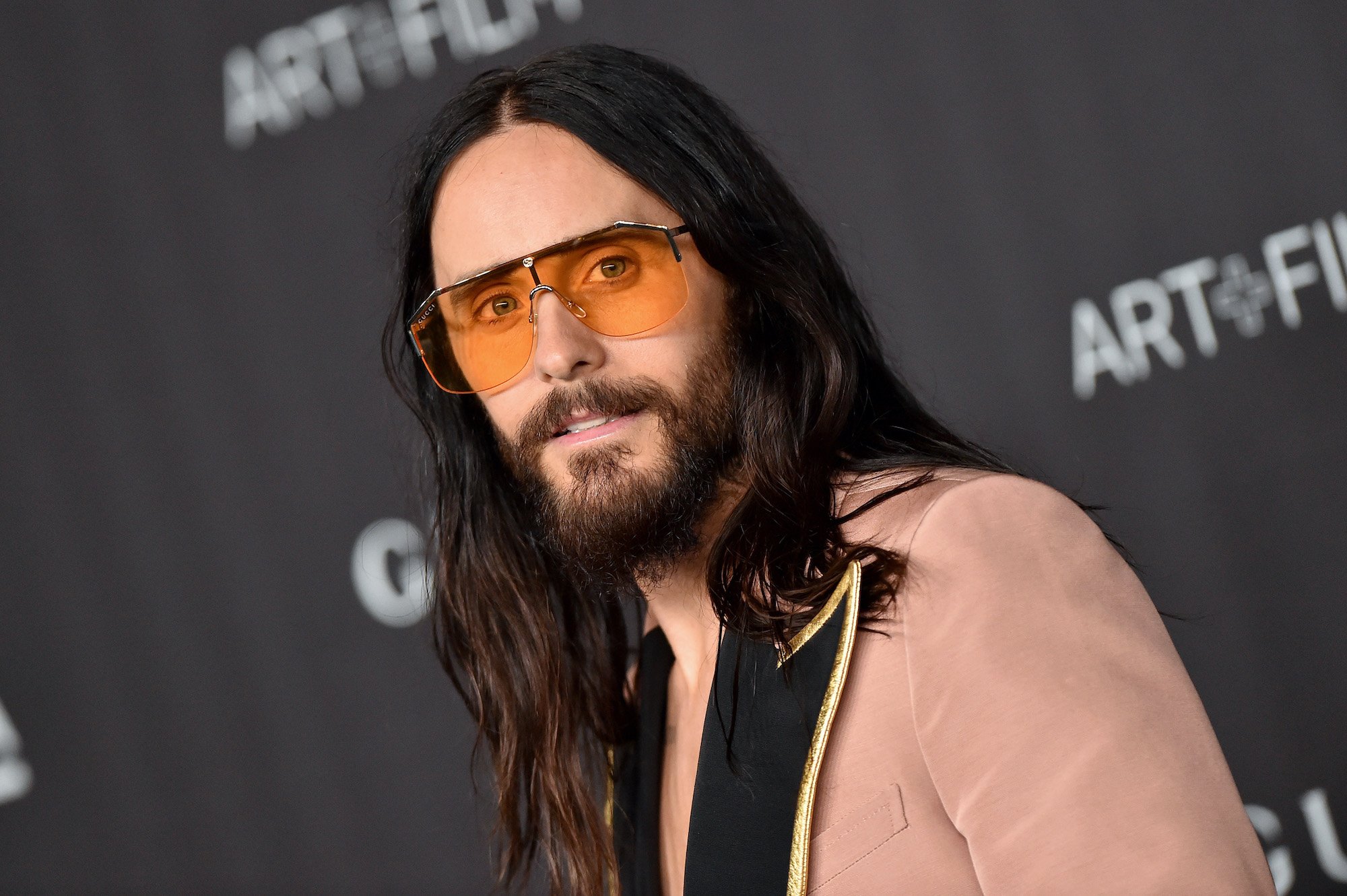 Leto's career began in music
Leto attended New York City's School of Visual Arts to study acting, but moved to Los Angeles, California, in the early 1990s to instead pursue a career in music. He formed the band Thirty Seconds to Mars in 1998, and they released their first album in 2002.
During this time, IMDb reports that Leto began dabbling in acting, first in various short-lived TV shows as a guest star. "His first theatrically released film was the ensemble piece, How to Make an American Quilt (1995)," explains the outlet. "Leto secured his first leading role in Prefontaine (1997), based on long-distance runner Steven Prefontaine. The film was a financial flop, but was praised by critics."
While maintaining one foot in the rock music industry, Leto's film career grew exponentially through the '90s and 2000s. To date, he's been nominated for numerous prestigious Hollywood awards, including Academy Awards, Golden Globe Awards, and Screen Actors Guild Awards.
Despite his A-list stature in Hollywood today, Leto has retained his edgy persona and brand. W Magazine went so far as to call him one of Hollywood's most eccentric leading men. "Few actors have enjoyed careers more varied or bizarre than those of … Leto," it proclaimed. Sometimes, Leto's own fans live up to that eccentric label, too.
A fan once sent Leto a cut-off body part
According to an interview that Leto gave to XFM, which was reported on by the National Post, Leto was once sent a severed ear. "The fans are an incredibly committed and passionate group of people," said Leto. "You get all kinds of wonderful things. […] Someone cut their ear off once and sent it to me, that was very strange. A whole ear."
According to the National Post, the ear arrived with a note that simply said, "Are you listening?" In the same interview, Leto said he never found out who sent him their own body part. However, he did reveal what he did with the ear when it was sent to him.
Leto turned the ear into a piece of jewelry
Leto told the hosts of XFM that he poked a hole in the ear, strung it up, and decided to wear it as jewelry. This isn't the first time that a celebrity has been handed a severed ear. However, in the case of Game of Thrones star Clive Mantle, it was a bit more morbid. According to The Daily Mail, Mantle had part of his ear bitten off by a drunk hotel guest, who then handed Mantle's own ear back to him.
Continuing that trend, E! reports that actor Norman Reedus of The Walking Dead was once sent a breast implant from a fan. "I guess she had it removed and sent," said Reedus at the time, "but it came with a note saying, 'I read an interview and you seemed depressed and I thought you should have this.'"