Jared Leto Once Revealed He Found Playing The Joker 'Painful' in 'Suicide Squad'
Actor Jared Leto was recruited for David Ayer's Suicide Squad, where he offered his own take on Batman's arch-nemesis. Playing the unhinged Joker took a lot of preparation and method acting on the Oscar-winner's part. But at one point, even Leto admitted that he found inhabiting the clown prince of crime to be a painful process.
How Jared Leto responded to stories about his 'method acting'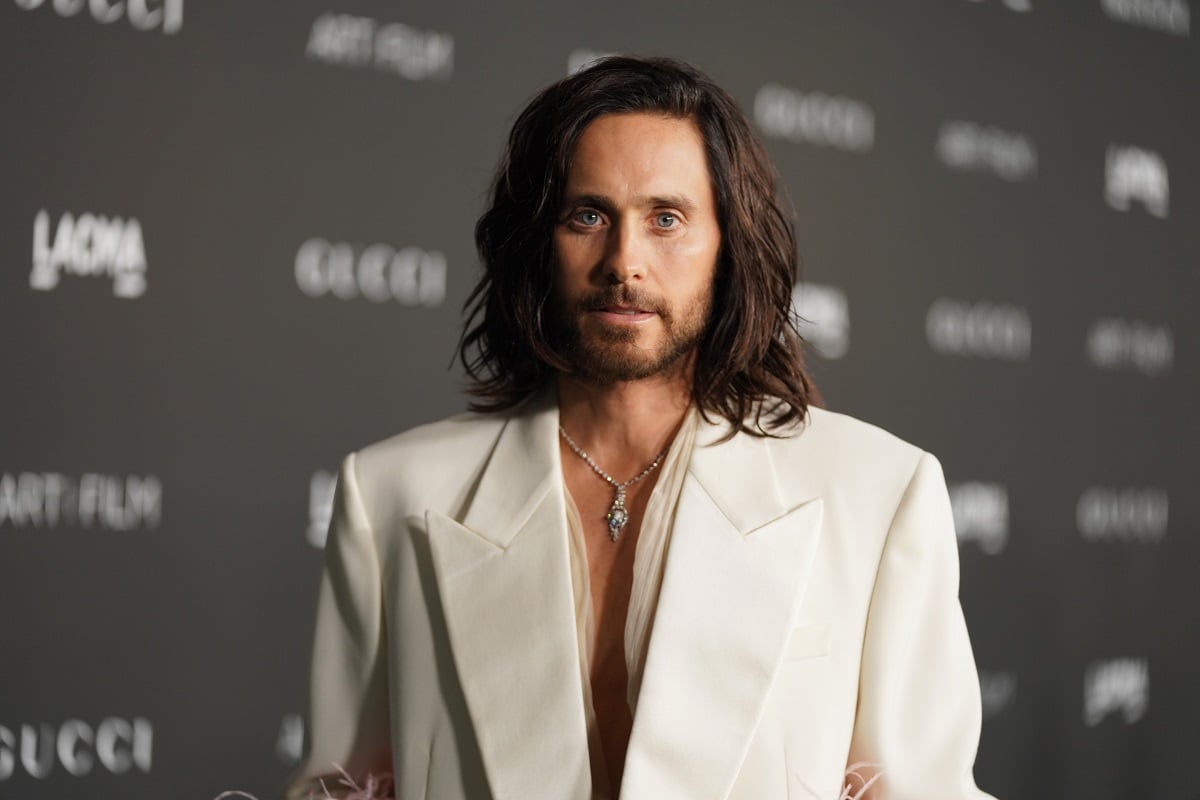 Many outlets reported that Leto went to extreme lengths to play Ayer's Joker. Even some of his co-stars added fuel to the fire, citing their own experiences working with the Fight Club actor. Viola Davis, for instance, who played Amanda Waller in Suicide Squad, admitted that Leto's method acting even made her uncomfortable.
"It was a little worrisome. It made you a little bit nervous and I'm pretty tough. You know I got into a few fights when I was growing up…but it scared me a little bit," Davis once told E-News.
Leto also corroborated theories that he did what he could to tap into The Joker's psyche.
"I did a lot of things to create a dynamic, to create an element of surprise, a spontaneity, and to really break down any kind of walls that may be there," he said. "The Joker is somebody who doesn't really respect things like personal space or boundaries."
However, calling into the Kyle and Jackie O radio show, Leto asserted that some reports were grossly exaggerated.
"There's so much, and so much bulls*** around that. I think it's just a fun thing to talk about. Even when the movie came out, there was so much misrepresentation about what went down, about the method acting crap. 90% of it was not even true. It just takes on a life of its own," Leto revealed.
Jared Leto once revealed he found playing The Joker 'painful'
As noted, Leto took his method acting as far as it could go to fully immerse himself in The Joker. But for the House of Gucci star, that kind of method acting came with a price. Talking to Britain's Empire, Leto described the dark side of playing a character so twisted and underhanded.
"There was definitely a period of… detachment. I took a pretty deep dive," Leto said via Contact Music. " But this was a unique opportunity and I couldn't imagine doing it another way. It was fun, playing those psychological games. But at the same time it was very painful, like giving birth out of my p*** hole."
Director David Ayer was also able to see how much of a toll playing Joker took on him
"He constantly has to give birth to himself, he goes away, he comes back, he shoots, he goes away," Ayer told Yahoo about Leto. "The Joker is something you have to be, and you can see how exhausting and painful it is for him to be this character. But you can feel it when he comes to work, the crew feels it, everyone feels it. It's like the birds stop flying. He's f***ing terrifying."
Jared Leto on playing The Joker in Zack Snyder's 'Justice League'
Jared Leto fairly recently reprised his role as The Joker in Zack Snyder's Justice League. Stopping by The Late Night Show with Stephen Colbert, Leto discussed his feelings towards the Snyder cut.
"I always loved Zack Snyder, and I think the story behind this Snyder cut is really kind of one for the ages," he said. "How what happened around him kind of not finishing the first film."
As far as reprising his role with Snyder at the helm, it seemed like Leto couldn't have been more satisfied with the outcome.
"I was just happy to be a part of his dream, and get asked to play The Joker a second time was just a treat," he added. "It's one of those roles that's just incredible."
RELATED: Is Joker Alive in 'The Suicide Squad'? He Didn't Appear in 'Birds of Prey'