Jared Leto's Star-Studded Dating History Keeps Becoming More Private
In the spotlight since his early twenties, Jared Leto has never been at a loss for lovers. However, as his star has risen, the 50-year-old has become more and more private. Photographers and paparazzi used to capture him at bars and on the streets. Now, he prefers to stay hyper-focused on his roles.
Leto has never been married, nor has he come close to tying the proverbial knot with anyone the public knows of. So who has the Requiem for a Dream actor dated during his nearly 30 years in Hollywood?
Jared Leto's current love interest Valery Kaufman
Leto and Kaufman were first reported to be a couple back in June 2015. They've been in an off-and-on relationship ever since, reports Pop Sugar. Kaufman didn't ride to fame on Leto's coattails, however. Born and raised in Moscow, the leggy Dolce & Gabbana fashion model enjoyed worldwide fame long before she and Leto became an item.
A quick peek at Kaufman's Models.com bio reveals the 5'10" Instagram influencer's numerous appearances on runways. She's also graced covers of fashion mags including Harper's Bazaar, Elle, and various international issues of Vogue.
Although Leto strives to keep his private life obscured from public view, the actor and Kaufman are occasionally spotted together. After the pair were first photographed together in 2015, paparazzi have spotted them on a lunch date in 2017 and at a rock climbing gym in 2018.
More recently, Leto and Kaufman were spied rock climbing in Malibu. Then, they were seen with Leto's mom, Constance, shopping for gourmet food items at trendy Joan's on Third in New York City in 2020.
Leto's early acting years
Jared Joseph Bryant was born in Bossier City, Louisiana the day after Christmas in 1971. As he revealed in his 2014 Academy Award acceptance speech, the now 50-year-old actor and his older brother, Shannon, were raised in a series of hippie communes by a single mom who taught them how to dream.
In 1992, Leto made his way to LA with the intention of working in music while acting on the side. According to IMDb, he made a few appearances on TV shows like Rebel Highway and Almost Home. Then, he landed the lead role of charming slacker Jordan Catalano on My So-Called Life in 1994.
Leto's dedication to the Stanislavski-inspired process of "method" acting has taken its toll on his health more than once. According to The Wrap, the 5'11" actor dropped almost 30 pounds for his role in the 2000 film Requiem For a Dream. He packed on nearly 70 pounds prior to filming Chapter 27 in 2007. Leto crash-dieted to lose 30 pounds for his Oscar-winning turn as Rayon in the 2013 film Dallas Buyers Club.
Jared Leto's history with famous women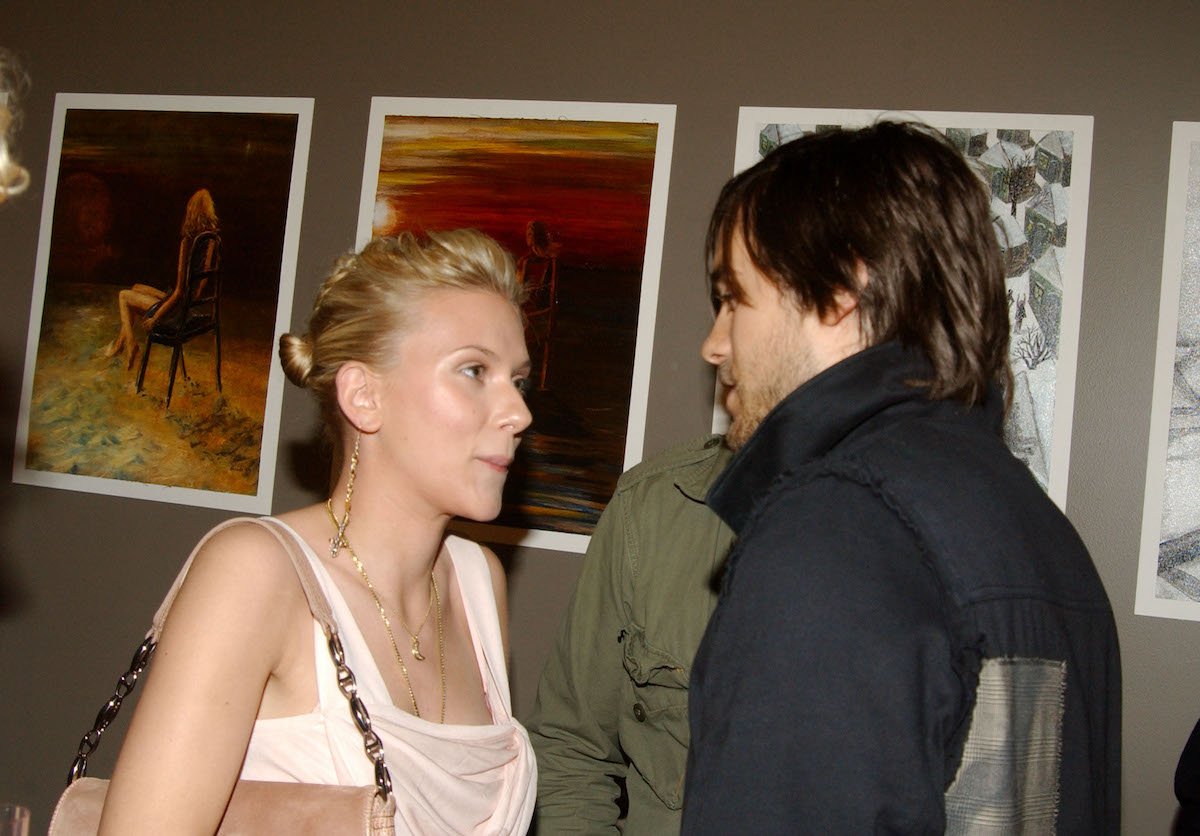 Despite his efforts to keep it private, Leto's love life has been through as many changes as his hairstyles. In 1991, the actor was rumored to be involved with Punky Brewster star, Soleil Moon Frye. From 1999 to 2003, Leto was seen numerous times with fellow actor Cameron Diaz. A year after that relationship ended, the Suicide Squad actor became involved with Scarlett Johansson who later revealed that Leto was "forever unavailable," according to Pop Sugar.
Ashley Olsen and Lindsay Lohan have been romantically linked with Leto as have Paris Hilton, Lydia Hearst, Isabel Lucas, and Nina Senicar. Lupita Nyong'o, Chloe Bartoli, Katy Perry, and Miley Cyrus were also seen with Leto before he hooked up with Kaufman.
RELATED: Did Jared Leto Really Start a Cult With Thirty Seconds to Mars?