Jared Leto's Net Worth and How Much He Made to Play the Joker
Jared Leto is an Oscar-winning actor who always keeps fans talking. But what is his net worth, and how much did he earn for his divisive take on the Joker?
Jared Leto has appeared in a ton of movies since making his film debut in 1995's How to Make an American Quilt. And during that time, he's gone from being best known for TV's My So-Called Life to an Academy Award winner. Because of his rise in fame and fortune, some fans might wonder just how well Leto is doing today. Here's the actor's net worth as well as how much he earned for his divisive version of the Joker in Suicide Squad.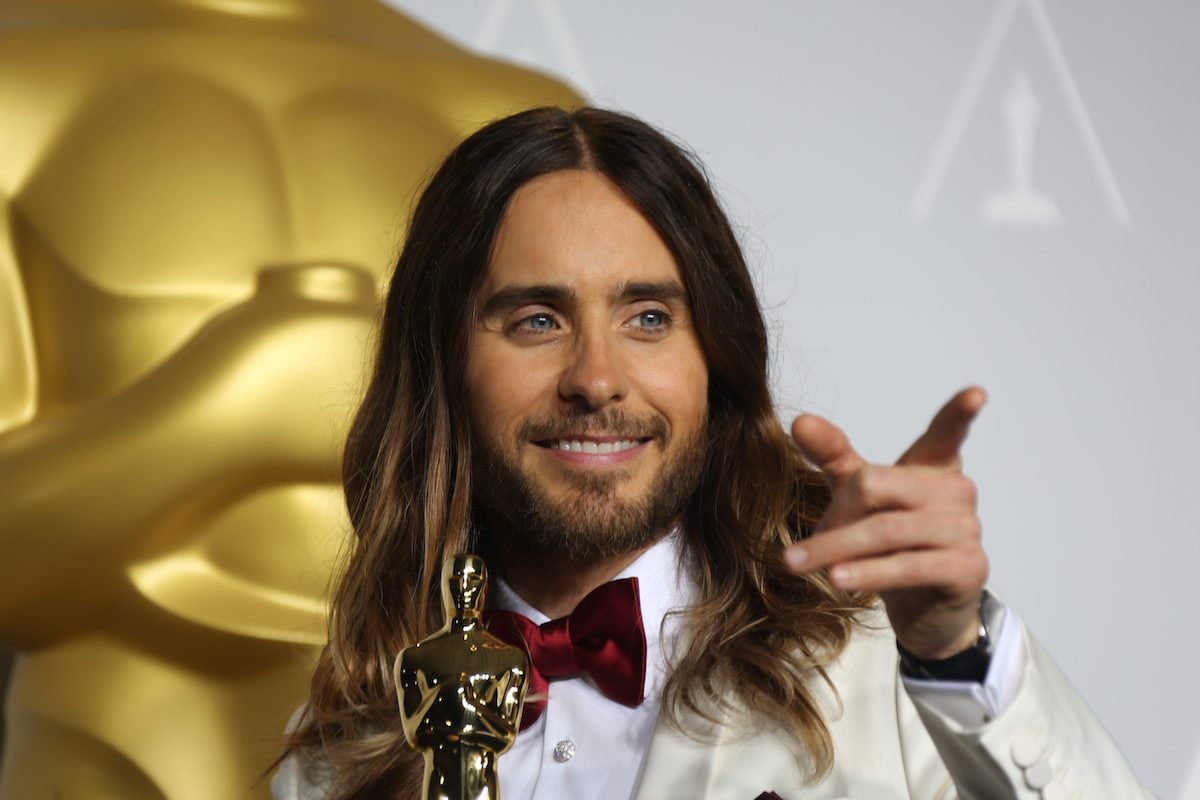 'Dallas Buyers Club' earned the actor an Oscar and a divisive reputation
Nearly two decades into his film career, Leto landed his first and so far only Academy Award nomination for 2013's Dallas Buyers Club. His co-star, Matthew McConaughey, also took home Oscar gold that night. But Leto's role as a transgender woman has led to some controversy in the years since that awards season came to a close.
Moreover, the actor's behavior on set — particularly during filming of 2016's Suicide Squad — has made him something of a controversial figure in the media. The actor reportedly uses Method acting to become his characters during a production. And some have called out his actions. Despite that, Leto continues to succeed in Hollywood.
What is Jared Leto's net worth, and how much did he earn to play Joker?
Most recently, Leto received mixed reviews — but also a Screen Actors Guild Award — for his performance in Ridley Scott's House of Gucci. Clearly, the actor's career shows no signs of slowing down. And as a result, neither does his net worth. According to Celebrity Net Worth, Leto currently carries $90 million in net worth. That likely includes his salaries from various movies in which he's starred and his music career as lead vocalist of Thirty Seconds to Mars.
The biggest payday Leto received for a single film seems to be the reportedly $7 million he earned for Suicide Squad. That role came hot on the heels of his Oscar win, accounting for the pay bump. His version of the Joker was far from universally beloved, unlike Joaquin Phoenix's Oscar-winning performance. But Suicide Squad still earned a tidy profit, with $747 million worldwide according to Box Office Mojo.
Jared Leto jumps from DC Comics to Marvel with his 2022 movie, 'Morbius'
If fans were mixed on Leto's Joker, perhaps they'll find him a better fit for Morbius. The film — based on the Marvel character — centers on Dr. Michael Morbius (Leto), whose cure for a rare blood disease winds up making him a "living vampire." The film positions Morbius as an anti-hero, as opposed to his comics introduction as a villain.
The latest Sony-produced offshoot of the Spider-Man franchise, Morbius could become a surprise hit of Venom proportions. Against all odds, that 2018 movie overcame poor reviews to become a fan favorite. A sequel followed in 2021. If Morbius performs well, Leto could find himself at the center of his own franchise and facing Spidey himself.