Jason Duggar Posts About Josh Duggar's Sentencing: 'I Will Never Stop Loving My Brother'
Josh Duggar's sentencing is complete, and he'll spend over 12 years in prison. Here's how his younger brother, Jason Duggar, responded.
Josh Duggar's sentencing took place on May 25, 2022. He was initially charged with two counts of obtaining and downloading child sexual abuse material back in December 2021. Now, almost six months later, he finally learned how long he'd spend in prison for his crimes. And Duggar family member Jason Duggar recently responded to the sentencing on Instagram.
Why did Josh Duggar only get 12 years? He received his sentence on May 25, 2022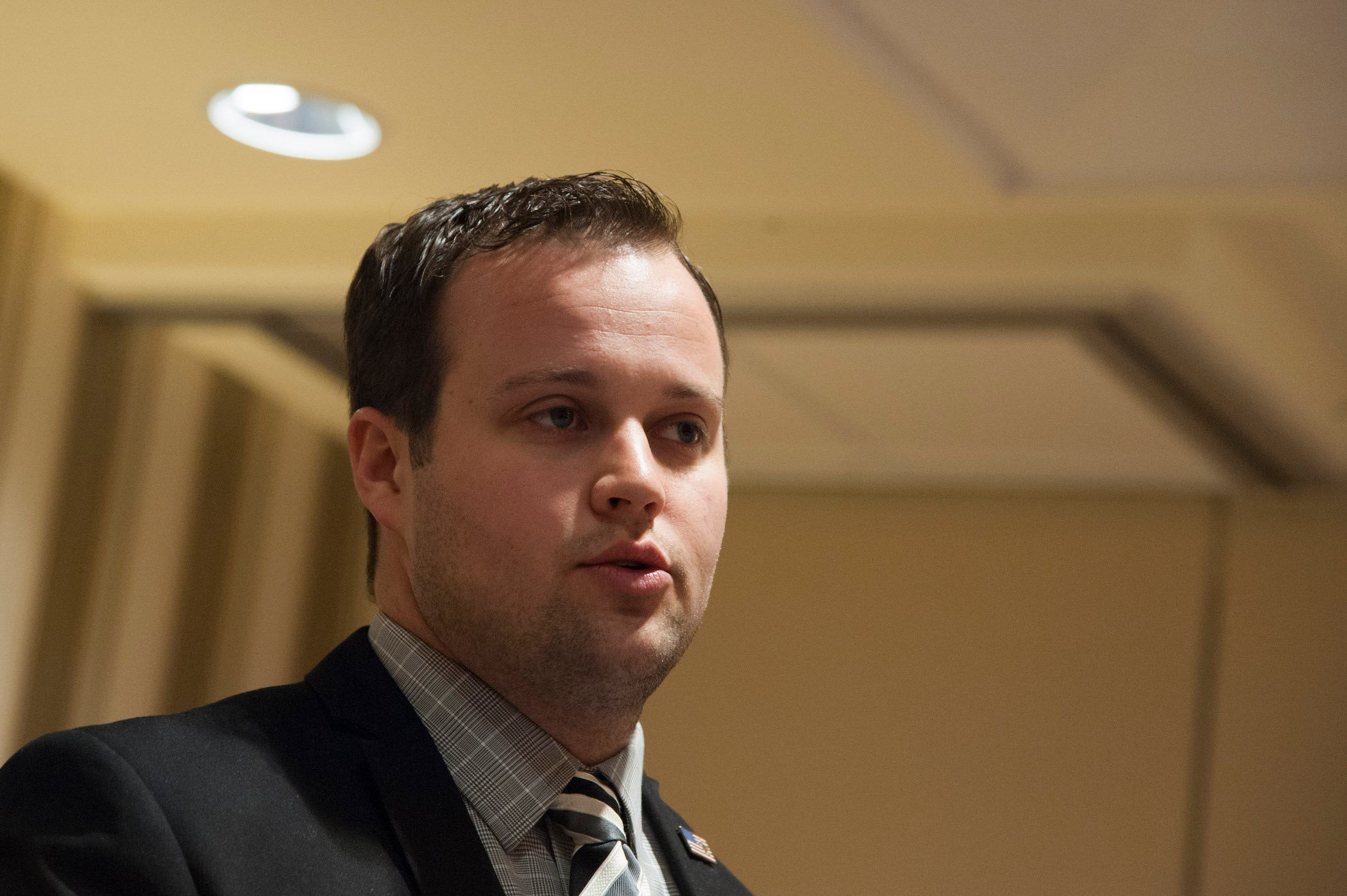 Josh Duggar's sentence wasn't as severe as the prosecution hoped for. The prosecutors noted they wanted Josh to spend 20 years in prison for his two counts regarding child sexual abuse material. On the other hand, Josh's attorneys fought for him to only get a five-year sentence. So, why did Josh Duggar get 12 years?
NPR reports Josh received a sentence of 151 months in prison after U.S. District Judge Timothy Brooks dropped one charge. Josh was initially charged with both possessing and receiving child sexual abuse material, but the judge dismissed the possession charge. Brooks noted that the possession charge was an included offense in the receiving charge. This then dropped the 20-year possible sentence down to 151 months.
"While this is not the sentence we asked for, this is a lengthy sentence," U.S. Attorney David Clay Fowlkes said.
Jason Duggar posted in response to the sentencing
A day after Josh Duggar's sentencing, his younger brother, Jason Duggar, posted a response to his Instagram Stories. Jason noted he still loves his brother, but he ultimately agrees with the judge's decision based on the evidence.
"In my opinion, Judge Timothy L. Brooks was fair in his ruling giving Josh a sentence that would be considered below the median for the crimes he has committed," Jason wrote.
"My heart is grieving over the choices my brother has made," he continued. "His actions do not reflect that of a Christian believer and have doubtlessly defamed my Lord and Savior's name!!" Jason then went on to say that Josh's actions "greatly affected" the rest of the Duggar family as well as Josh's wife, Anna Duggar, and his seven kids.
"With that said, I will never stop loving my brother regardless of what he does, just as my savior has forgiven me, so I have forgiven my brother of his wrongdoings!" Jason added.
Michelle and Jim Bob Duggar have yet to post a statement
Jason Duggar isn't the only Duggar family member to release a statement in the wake of Josh Duggar's sentencing. Jill Duggar also posted a statement to the Dillard Family blog.
"Though some believe Josh should have received a greater sentence and still fewer believe he should have received a lighter sentence, God has carried out his vengeance today for his unspeakable criminal activity," she wrote. "Until now, he has yet to be held accountable to the extent necessary to cause change in his dangerous pattern of behavior. It is unfortunate, but it seems that it may take spending over a decade in federal prison, and still more on probation, for Josh to have any potential for rehabilitation to the point he can safely live in society again."
As for Jim Bob and Michelle Duggar, they have not publicly spoken about the sentencing yet. It's unclear if they will release a statement. Prior to sentencing, Michelle wrote a letter to the judge encouraging a lighter sentence due to Josh's "tender heart."
How to get help: If you or someone you know has been sexually abused, text HOME to the Crisis Text Line at 741741 for free and confidential support.
For more on the entertainment world and exclusive interviews, subscribe to Showbiz Cheat Sheet's YouTube channel.