Who Is Jason Foster From 'The Bachelorette'? Clare Crawley's Contestant Will Share Some Secrets on His One-on-One Date
Who is Jason Foster, the former NFL player from 'The Bachelorette' Season 16 with Clare Crawley, including his age, Instagram, and occupation.
Clare Crawley's season of The Bachelorette has officially begun, and we're already off to a wild ride. The first night highlighted some memorable first impressions, particularly by one former NFL player. But there's another football star who will be captivating Crawley during a one-on-one date in the second week. So who is Jason Foster from The Bachelorette Season 16? Here's what we know about the cast member.
Who is Jason Foster from Clare Crawley's season of 'The Bachelorette'?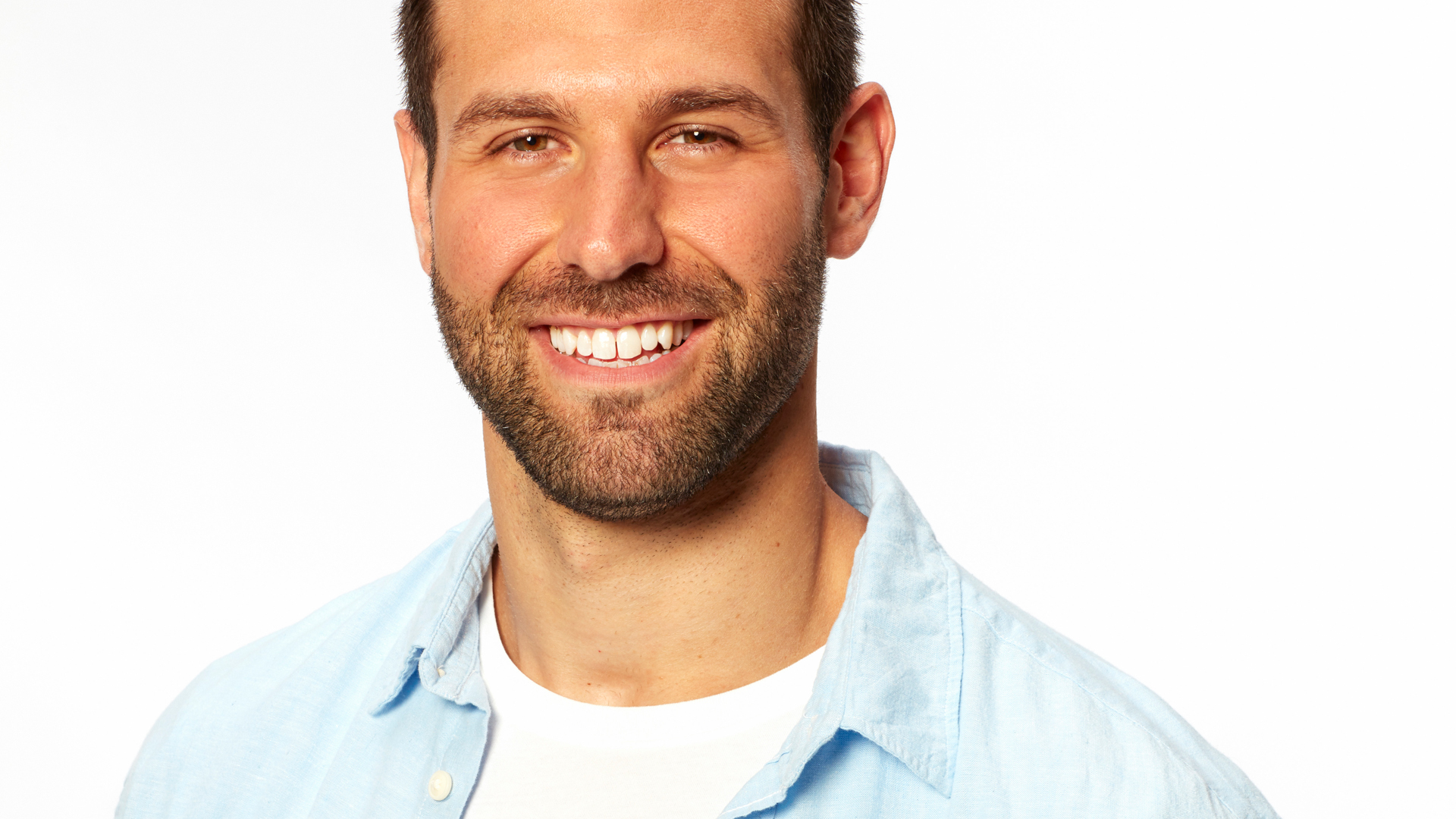 According to his Bachelorette profile, Jason is a 31-year-old former NFL player from Arlington, Virginia. Jason went to the University of Rhode Island before signing with the Tampa Bay Buccaneers in 2013. He played for the BC Lions in Vancouver. 
That said, Jason's bio revealed he suffered "too many concussion on the field." So he chose to focus on his health by leaving the sport in 2016. He's even lost 120 pounds since his exit. 
Now, Jason has a career in IT and is ready to settle down with his person. But will the Bachelor Nation contestant be the perfect match for Crawley? Jason's profile indicates he's an outdoorsy guy, as he visits historical monuments around his city and kayaks on the Potomac River. But ultimately, it seems Jason just wants someone to "keep up with his big personality."
"She has to have a great sense of humor and an amazing laugh," the cast member's bio reads. "Jason hopes to meet a woman who can handle his sarcasm and put him in his place when he needs to be checked."
Chris Harrison says Jason will reveal his heavy backstory on 'The Bachelorette' Season 16
When Jason arrived on The Bachelorette Season 16, he paid homage to Crawley's entrance on Juan Pablo Galavis' season of The Bachelor by wearing a fake pregnancy belly. He gave Crawley a good laugh. But he also promised he was "willing to hold the weight" of the relationship. 
Meanwhile, Harrison touched on Jason's sense of humor when introducing the cast to Bachelor Nation back in September. The host revealed the contestant has a "Seth Rogan laugh" and everyone in the house loves him. That said, there are layers to Jason that have yet to be seen. Harrison indicated Jason will share "one of the heaviest and most dramatic" stories within the franchise.
"When you hear his story, Jason really lets go," Harrison said. "He has one of the more heartfelt, heavy, dramatic stories that you're going to hear this season. So he's somebody you're really going to get to know and love. Someone you're really going to love and respect. We all did, the guys did, so watch out for Jason this season. A really good guy."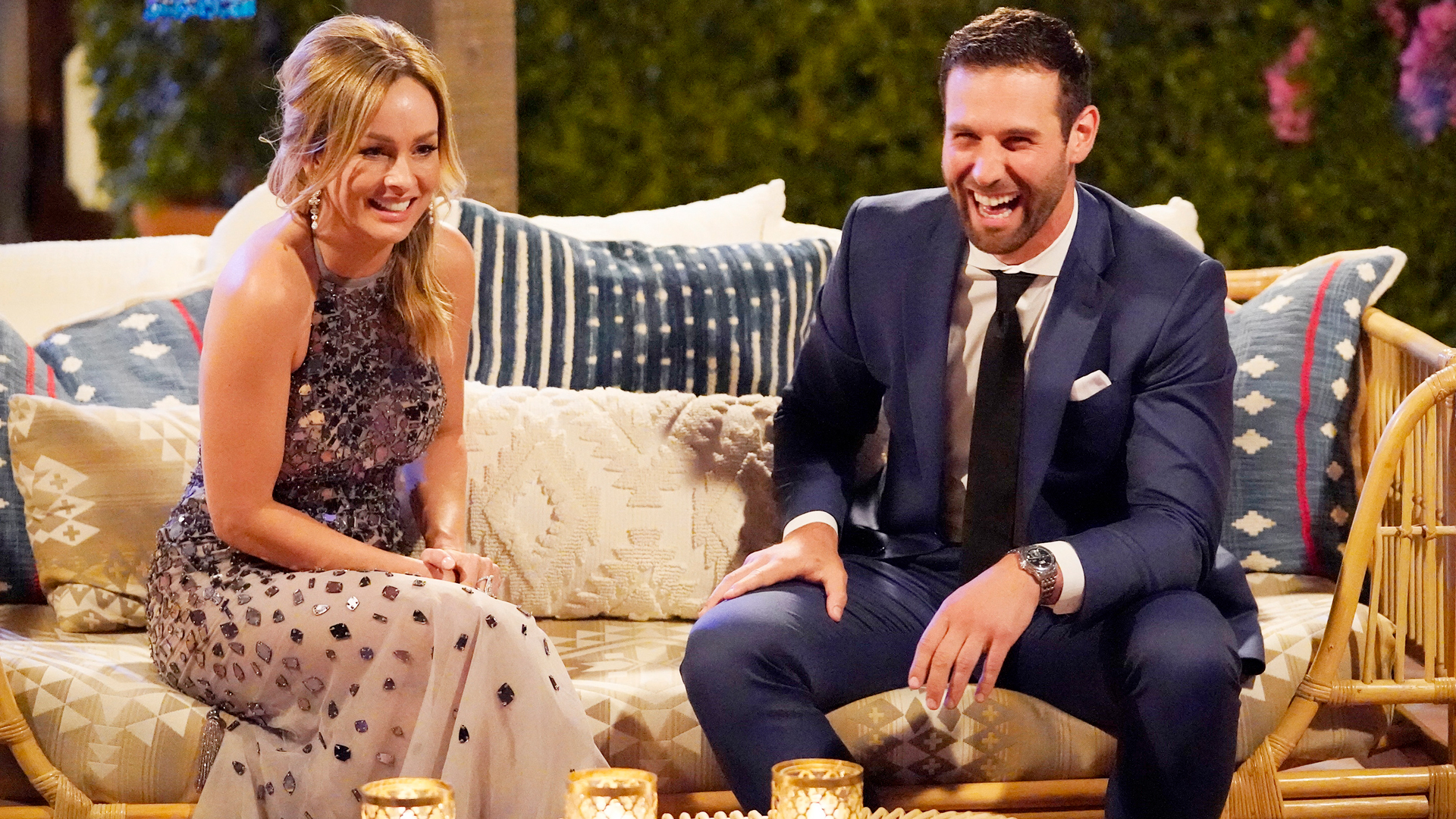 Now, it looks like Jason will receive the first one-on-one date with Crawley in The Bachelorette Week 2. But according to ABC's press release about the episode, the couple's alone time won't be all fun and games. Apparently, Jason will "reveal some dark secrets from his young." However, the release wonders whether Crawley will be able to accept what happened to her contestant.
"Jason captures the first one-on-one date of the season as Clare seeks to uncover some deep-seated pain from his past he may be hiding," the synopsis reads. "If he is able to open up and they both free themselves from their inner demons, will Clare accept him and be the one he has been looking for his whole life?"
In all honesty, we don't think Crawley will shut out a cast member for baring his soul. But whatever happens between the lead and Jason on The Bachelorette, it seems the contestant is hoping to enjoy the ride. 
In an Instagram post, Jason wrote, "The face you make when you realize, welp, here we go, I went on The Bachelorette and I have no idea what the hell I'm doing, but let's enjoy the ride and see where it goes. I hope you all enjoy this season!"
Check out Showbiz Cheat Sheet on Facebook!