Jason Momoa and Lisa Bonet Open Up About Struggling Financially Due To Lack Of Acting Roles
Jason Momoa and Lisa Bonet are one of Hollywood's most popular couples. Bonet and Momoa say they've struggled financially in their marriage due to lack of acting roles.
Jason Momoa and Lisa Bonet are one of Hollywood's most beloved celebrity relationships by fans. The two actors are a picture-perfect couple and have seamlessly blended their lives and families. But Momoa says it hasn't always been easy, especially with acting roles being offered less during certain times, which affected their finances.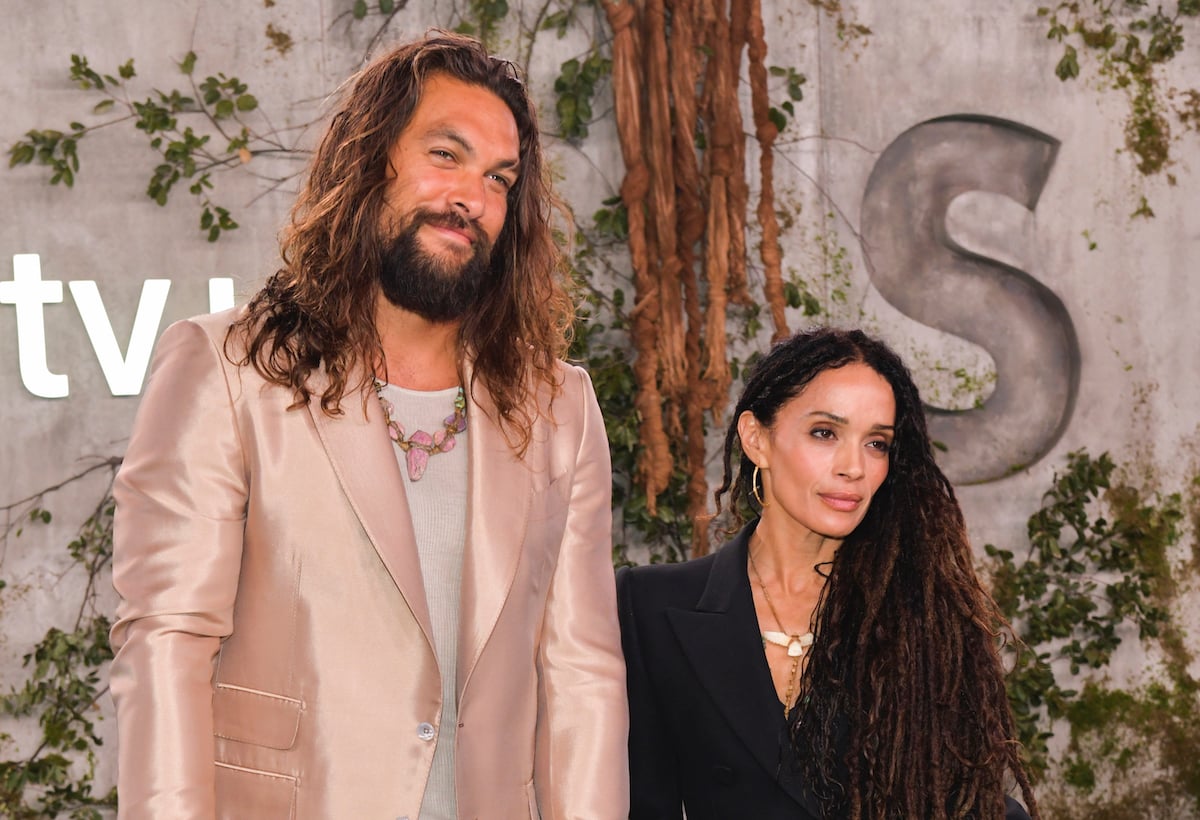 Jason Momoa and Lisa Bonet's relationship
Bonet was previously married to Lenny Kravitz. The two share a daughter, actress Zoë Kravitz, and Lenny remains close friends with Bonet. But, that has not stopped Bonet from finding love again.
Since her divorce from Lenny, Bonet has found love in Momoa. The two met in 2005 and have been together since. Momoa admits he's had a crush on Bonet since he was 8-years-old, making his marriage to Bonet a dream come true. 
Related: How Did Jason Momoa Meet His Wife, Lisa Bonet?
Momoa opened up to James Cordon about meeting Bonet for the first time in a 2017 interview, telling the late-night talk show host:
We met at this jazz club and we just happened to be at the right place at the right time, [through] mutual friends. I literally turn around, with my best friend, and I see her, and she goes, 'Hi, I'm Lisa.' I turn around to my friend and I'm like, 'Ahhh!' I had fireworks going off inside, convinced her to take me home because I was living in a hotel and I didn't have a car. We went to [a café] and we sat down. She ordered a Guinness, and that was it. I love Guinness. And then I ordered grits, and we had Guinness and grits, and the rest is history."

Jason Momoa talks to James Cordon
Together, Momoa and Bonet have two children. They wed in 2017.
Jason Momoa and Lisa Bonet both say it's been difficult earning a living as actors
Momoa was a struggling actor when he and Bonet first locked eyes in person. As mentioned during his interview with Cordon, he was living in a hotel and carless at the time. That did not deter Bonet from dating him.
Luckily, his acting roles began to become more frequent. He landed a role in the coveted HBO series Game of Thrones in 2011, but he was only on the show before his character was killed off during his first season. Despite having a role on such a popular show, his opportunities dried up and money became an issue quickly.
During a recent interview with InStyle, Momoa admits that struggling financially was not easy in his relationship with Bonet. Having two small children at the time made things more devastating.
"I mean, we were starving after Game of Thrones," he said. "I couldn't get work. It's very challenging when you have babies and you're completely in debt."
Related: Jason Momoa's Latest Romantic Gesture for Wife Lisa Bonet Was '14 Years in the Making'
It wasn't the first time he'd had a hard time financially as an actor, explaining that after appearing on Baywatch Hawaii, things were tough. 
"I couldn't even get an agent for three or four years," he said.
Bonet's acting career also had ebbs and flows. Madame Noire reports her speaking about working as a Black actress and the minimal roles available at times in a 2018 interview with Net-a-Porter. 
"I don't know! I always had one foot in and one foot out of the business, so that's part of it. But also, it's slim pickings out there!" she said. "There aren't endless opportunities for women of color, you've probably noticed."
Luckily, Momoa's career has been on fire as of late. He's had recurring roles in television shows like The Game and shined as Aquaman.