Jason Momoa Won't Film 1 Type of Violent Scene: 'I Already Did It. Not Doing It Again'
Jason Momoa recently received a question about a violent scene he did in the first episode of the show 'Game of Thrones.'
Although Game of Thrones has been finished for years now, aspects of the show still stand out in people's minds, and ordinary people and interviewers alike continue to have questions about the show behind the scenes. One cast member, Jason Momoa, recently received a question about a violent scene he did in the first episode of the show, and his response shocked the interviewer and others in the vicinity. 
Learn more about the scene in question, Momoa's response, and what one of his colleagues had to say about filming this particular scene with him below. 
Jason Momoa's infamous 'Game of Thrones' assault scene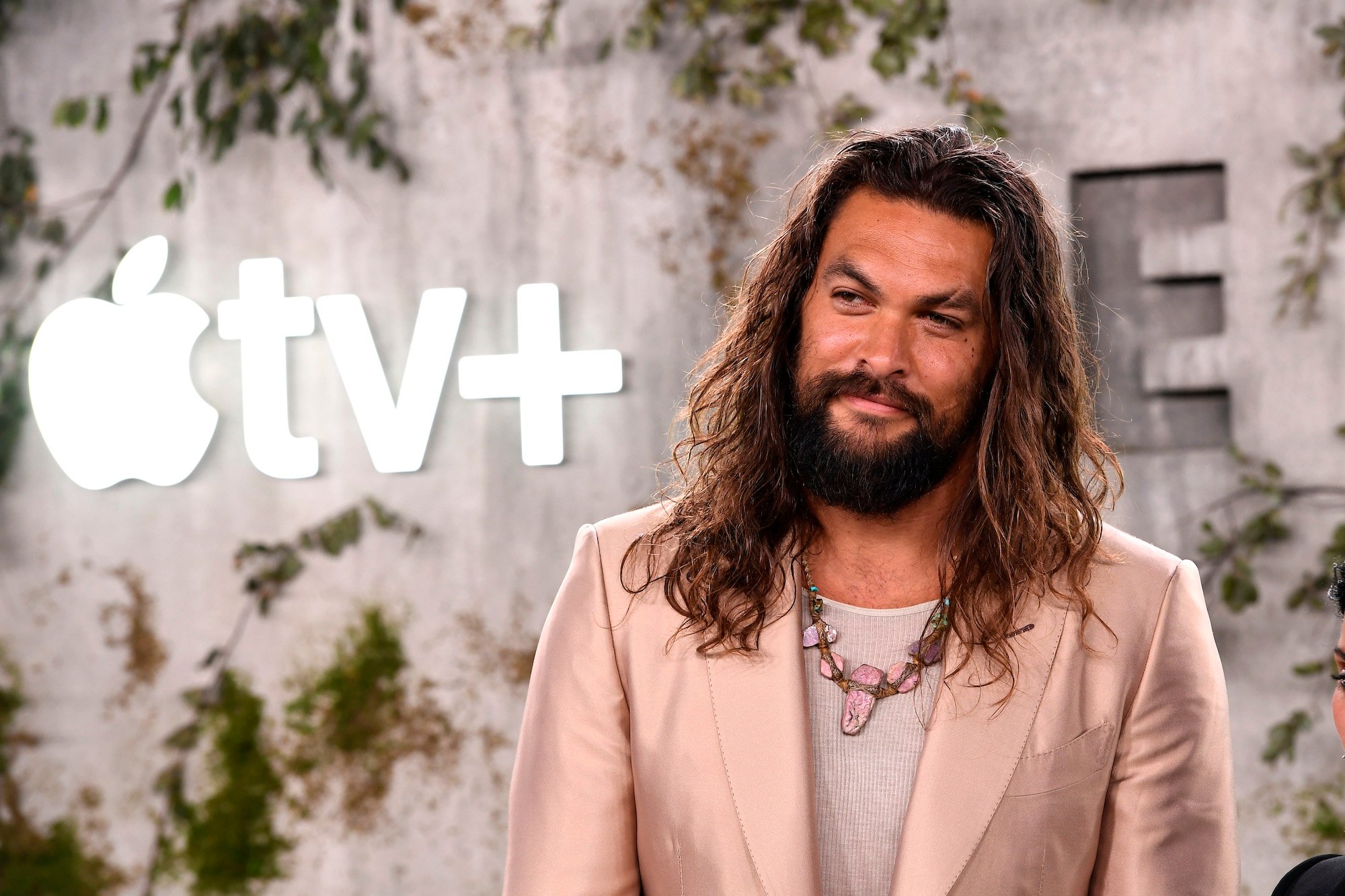 Season one of Game of Thrones is known for its abundant nudity, which continues on to later seasons to a certain degree. Right off the bat, viewers see Momoa's character, Khal Drogo, violently rape his new wife, Daenerys Targryen (Emilia Clarke), on their wedding night. It's a shocking start to the show, and the frequent sexual violence in the show has been heavily criticized by viewers and critics alike.
George RR Martin, the author of Game of Thrones, defended the decision for the high amount of sexual violence, stating that, "To omit them from a narrative centered on war and power would have been fundamentally false and dishonest, and would have undermined one of the themes of the books: that the true horrors of human history derive not from orcs and Dark Lords, but from ourselves. We are the monsters. (And the heroes too). Each of us has within himself the capacity for great good, and great evil", according to The Guardian.
How did Momoa responded when asked about this scene?
In a recent interview with the New York Times, Momoa was asked if he "thinks differently" about how the show treated women and used sexual assault as a plot device, and whether he'd do that type of scene now. Momoa initially responded that the scene was placed there to show viewers more about his character's style. He added that it was difficult for him to do, but that was his job on set that day, and even though it wasn't a nice thing that's who the character was and what he did. 
The interview proceeded from there, but toward the end, Momoa circled back saying, "When you brought up Game of Thrones, you brought up stuff about what's happening with my character and would I do it again. I was bummed when you asked me that."
Buzzfeed reports that he continued on to say, "It just feels icky – putting it upon me to remove something. As if an actor even had the choice to do that… There are producers, there are writers, there are directors, and you don't just get to come in and be like, 'I'm not going to do that… that never happens. It's a question that feels icky. I just wanted you to know that. 
Emilia Clarke stated that Momoa was "Kind and considerate" while filming the scene
In a 2019 interview with Dax Shepherd on his podcast Armchair Expert, Emilia Clarke discussed that her role on Game of Thrones was her first out of drama school. She continued on to state that she was just happy to have an acting job, and didn't realize how much nudity was involved at first. According to Buzzfeed, Clarke told Shepherd, "Had there been nudity or not, I would've spent that first season thinking I'm not worthy of requiring anything," and that, "It was definitely hard, which is why the scenes, when I got to do them with Jason were wonderful because he was like, 'No, sweetie, this is not okay'  and I was like 'Oh.'"
She also stated, "He took care of me, he really did, in an environment where I didn't know I needed to be taken care of. It's only now that I realize how fortunate I was with that, because that could have gone many, many, many different ways."
Although the scene wasn't ideal for either star, it appears as though Momoa handled it in the best way possible.