Jason Segel Explains His Existential Crisis After 'How I Met Your Mother': 'Who Am I Without This Stuff?'
Sometimes actors find themselves in a tough spot after having played one character for a long time. Most times, the job offers run dry, and they have nothing to fall back on. Actor Jason Segel was in the same spot when the hit How I Met Your Mother concluded in 2014.
The series had helped launch his and his co-stars' careers, and it seemed as though his star was rising. However, the actor was facing an existential crisis after the show concluded, and although he landed some acting gigs here and there, things weren't as rosy as they were on HIMYM.
Jason Segel on 'HIMYM'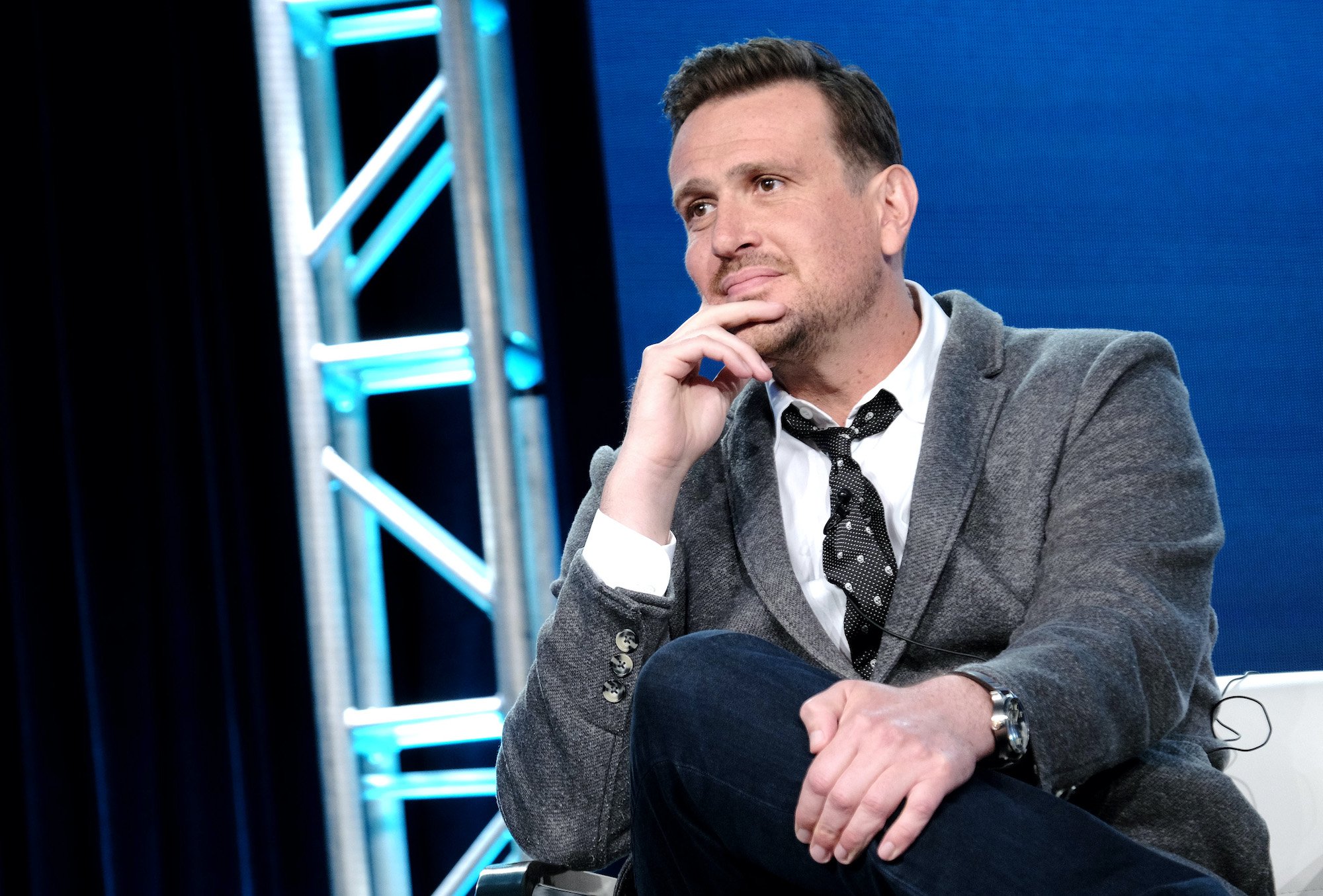 How I Met Your Mother was a hit sitcom that aired on CBS from 2005 to 2014. The show followed five friends as they navigated life in the Big Apple, falling in and out of love and approaching adulthood as a group. The show's format included a voice-over by Bob Saget.
The concept of HIMYM was that an older Ted was telling his children the story of how he met their mother. Throughout the series, viewers are tricked into thinking they have met The Mother only for the character to turn out to be a date, or as from the pilot (their aunt Robin).
The show adopts a Friends-like theme where the five friends hang out at MacLaren's Pub (a similar hangout spot with the Central Perk café in Friends.). Most of the events happen at the bar or Ted's apartment, which he shares with longtime couple Marshall and Lily.
Other times we get to see different locations such as Robin's apartment, Barney's, and cafes and restaurants. HIMYM also featured subplots of Barney's journey towards falling in love with Robin and later getting divorced. A common running gag was Barney's attempts at keeping score of the women he sleeps with and teaching Ted how to pick up women while wearing a suit.
Segel played Marshall, Lily's longtime boyfriend, and eventual husband. Viewers follow Marshall's life as he goes from studying law and eventually passing the bar and working alongside Barney (an unfortunate career path that strayed away from what he initially wanted to do).
Segel faced an existential crisis after 'HIMYM' ended
After nine seasons, HIMYM came to its natural conclusion with viewers discovering who The Mother was and Robin becoming the kids' stepmother eventually. After the show ended, the cast moved on to other projects. Segel landed a few acting roles, but the workflow wasn't consistent, and he ended up questioning his acting career. The star went on the Armchair Expert Podcast to discuss his life and accomplishments post HIMYM.
Segel said, "I had this blank canvas ahead of me, where most things by which I defined my identity were suddenly gone. So what do I do now? A big scary moment of who I am without this stuff?". The star continued saying, "and so I didn't know if I was a good enough actor to do it. And I kind of walked through the 'are you a conman' in this business kind of fear.'
Segel has achieved more incredible things since 'HIMYM'
After HIMYM ended, Segel moved away from comedy briefly with the biographical film The End of The Tour. Segel said in the podcast that he "was very scared to do it because I did know if I was good enough at it." The actor received critical acclaim for his portrayal of David Foster Wallace in the film.
In 2014 he starred in Sex Tape alongside his Bad Teacher co-star Cameron Diaz and appeared in The Discovery in 2017. He followed that up a year later with Come Sunday and landed a role on Our Friend in 2019, playing Dane Faucheux. As of 2020, the star has appeared in Home Movie: The Princess Bride and Dispatches From Elsewhere, which he also wrote, directed, and executive produced.