Jason Sudeikis Goes Public With His 'Ted Lasso' Co-star Amid Reports Olivia Wilde's Relationship With Harry Styles is Deepening
Jason Sudeikis split from his longtime girlfriend, Olivia Wilde, in November 2020, and they've both already moved on. Wilde is in a relationship with Watermelon Sugar singer Harry Styles. While Sudeikis has gone public with his Ted Lasso co-star, Keeley Hazell.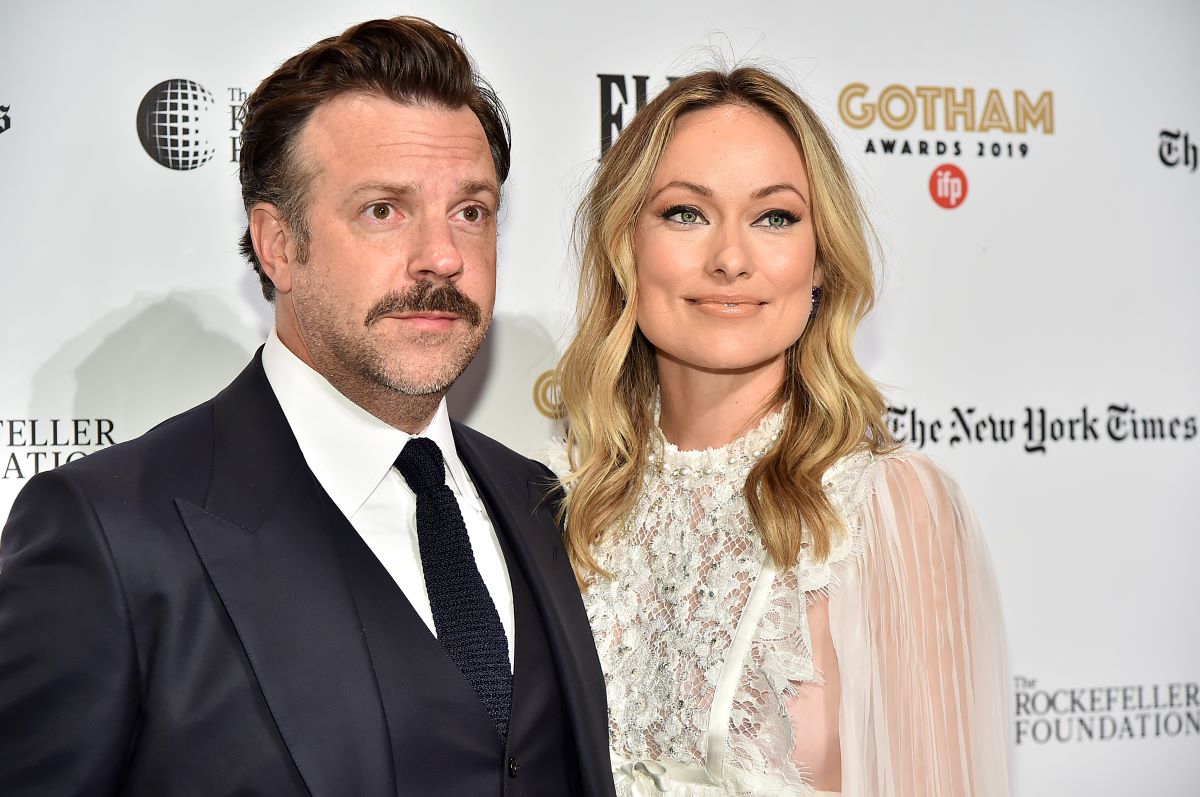 Jason Sudeikis and Olivia Wilde broke off their engagement after 9 years together
Sudeikis and Wilde began their low-key Hollywood romance back in 2011 at a Saturday Night Live afterparty. The couple met just a few months after their respective divorces, and by 2013 they were engaged.
The SNL alum and the House star also welcomed two children — son Otis and daughter Daisy. But by the end of 2020, Sudeikis and Wilde decided to call it quits.
Just weeks after Sudeikis and Wilde split, the news broke that she was romantically involved with Styles. The two met while working together on the film Don't Worry Darling, Wilde's second directing project after 2019's Booksmart.
Olivia Wilde quickly moved on with Harry Styles
According to Variety, Styles reportedly joined the project after Shia LaBeouf dropped out due to "poor behavior" and for violating Wilde's "zero asshole policy." The director made her first public comments about her new boyfriend during a December interview when she described Styles as "very modern."
"I hope that this brand of confidence as a male that Harry has—truly devoid of any traces of toxic masculinity—is indicative of his generation and therefore the future of the world," she said.
"I think he is in many ways championing that, spearheading that. It's pretty powerful and kind of extraordinary to see someone in his position redefining what it can mean to be a man with confidence."
Olivia and Harry's relationship is deepening
Some might think that the relationship is a rebound for Wilde, but an insider told Entertainment Tonight that's not the case
"It's obvious that this was not a rebound or a short fling," the source said. "They care so much about each other and have a deep connection. They're pretty low-key and have enjoyed being somewhat out of the public eye."
Wilde and Styles are currently vacationing together in Italy, and they've been packing on the PDA. The couple has been spotted holding hands and kissing while wearing matching blue outfits on a yacht in the ocean. They were also photographed sipping wine, reading, and making out.
Jason Sudeikis confirms his relationship with his 'Ted Lasso' co-star
As Wilde's relationship with Styles continues to heat up, Sudeikis has gone public with his Ted Lasso co-star Keeley Hazell. According to Us Weekly, the couple made their first appearance together in New York City while enjoying a summer weekend stroll.
An insider dished that Sudeikis and Hazell are officially dating, and the first photos of the couple back up the claim. In one pic, the model held on to Sudeikis' arm. In a second snap, the duo held on to each other while enjoying their view of the water.
Jason Sudeikis and Keeley Hazell were friends before co-starring on 'Ted Lasso'
Sudeikis and Hazell were first linked back in February. But at the time, an insider claimed they were just friends, and had been since they met on the set of Horrible Bosses 2.
"They have grown closer for sure, but Jason absolutely isn't ready for any type of serious relationship," the source said.
But eagle-eyed fans noticed something suspicious during Sudeikis' Golden Globes acceptance speech that same month. He accepted his award for Best Actor in front of a white fireplace that appeared in a selfie that Hazell shared on her Instagram Stories.
Season 1 of Ted Lasso is available on AppleTV+. Season 2 premieres on July 23.
RELATED: Did the 'Ted Lasso' Divorce Plot Come Before Jason Sudeikis and Olivia Wilde's Split?