Jason Sudeikis Joked 'SNL' Boss Lorne Michaels Was Taking 'a Dump' During 'Ted Lasso' Emmys Acceptance Speech: Michaels Reacts
Jason Sudeikis thanked his family, mentors and teammates during his 2021 Emmys win for Outstanding Lead Actor in a Comedy Series for 'Ted Lasso.' When he couldn't locate 'SNL' creator Lorne Michaels in the room, he joked Michaels 'went to go take a dump.'
Jason Sudeikis' 2021 Emmys acceptance speech for Outstanding Lead Actor in a Comedy Series for his role in Ted Lasso was equal parts sweet and hilarious. When Sudeikis went to thank his former SNL boss Lorne Michaels and found he was noticeably absent, the Ted Lasso star joked Michaels was taking "a dump."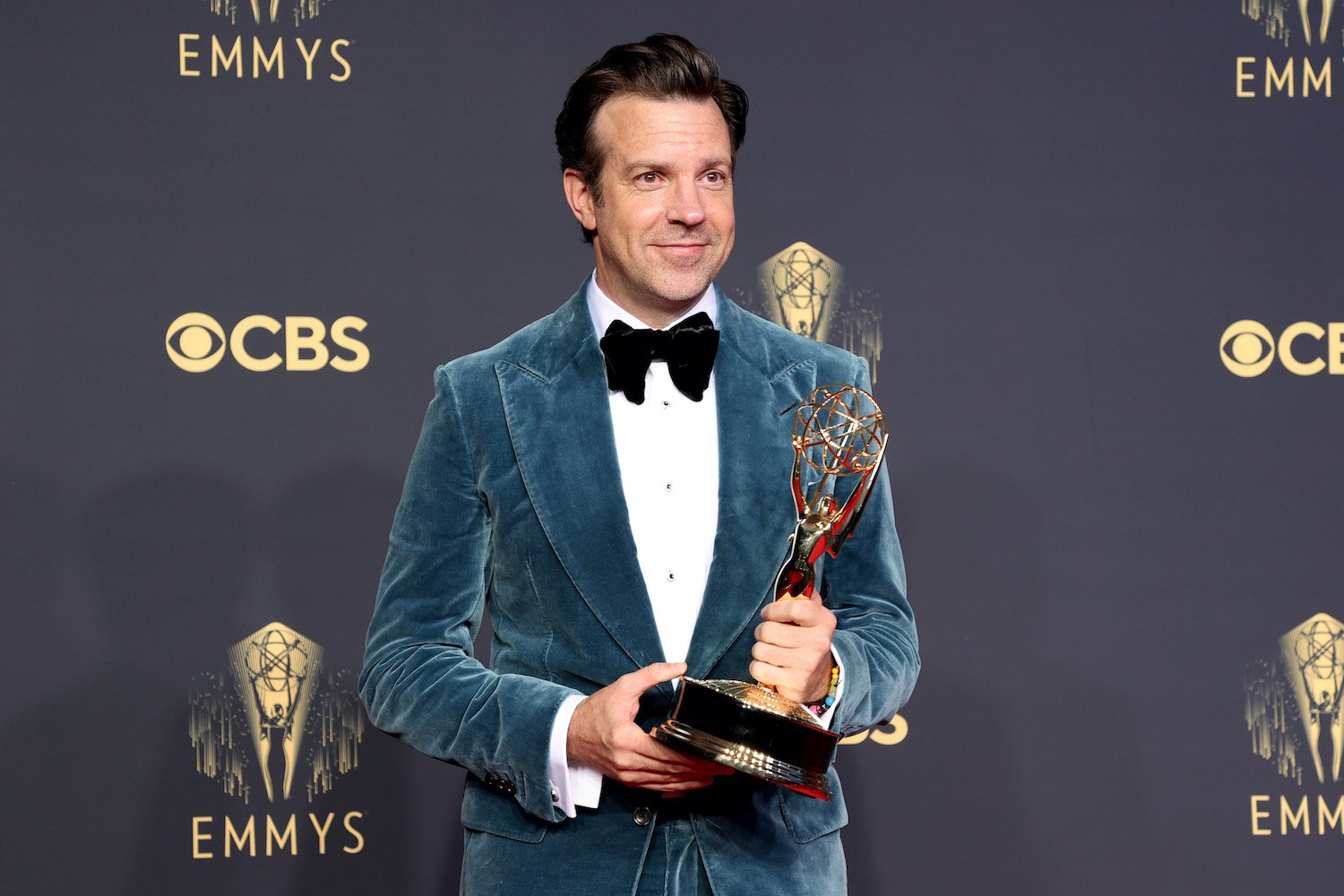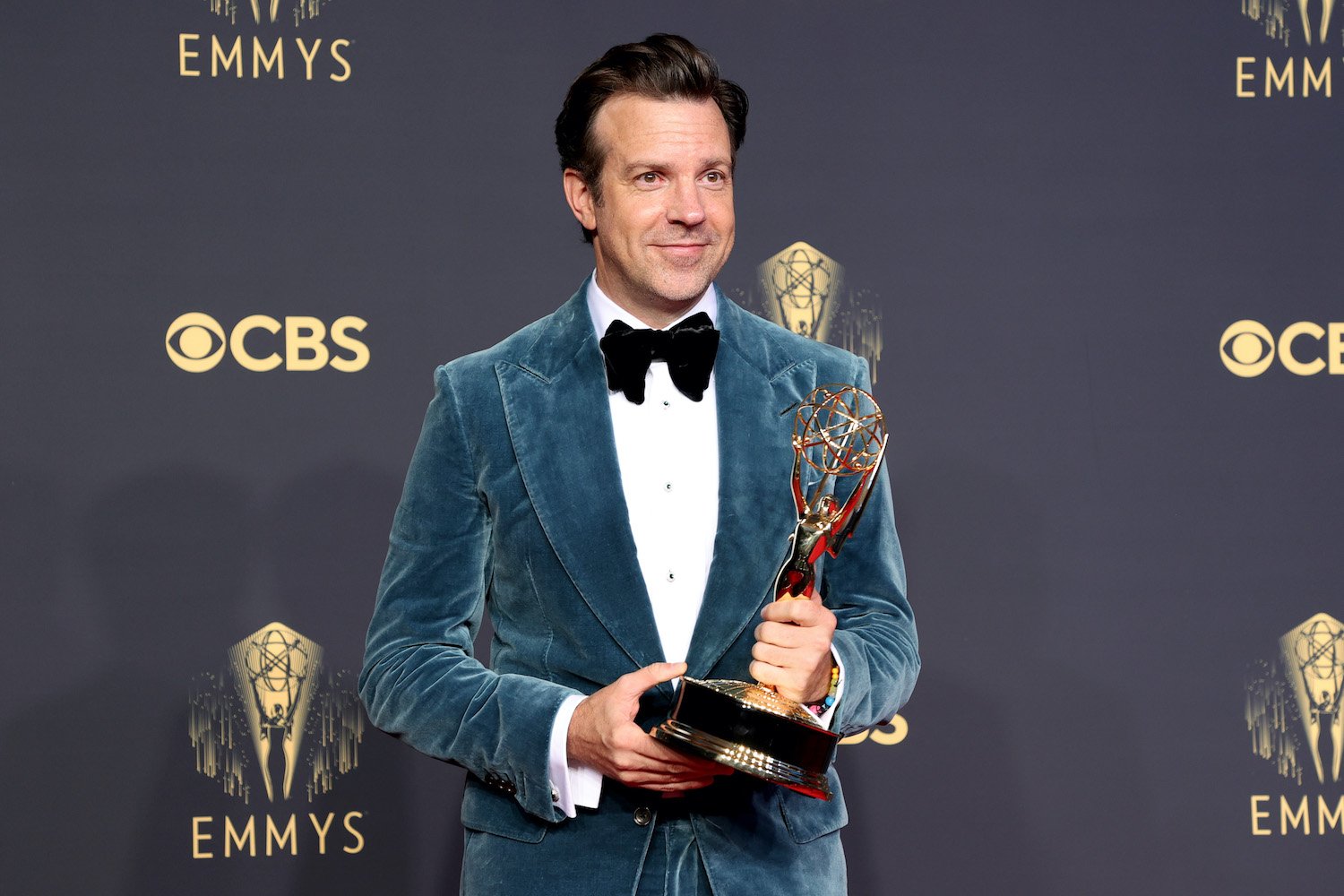 Jason Sudeikis had a long list of people to thank in his Emmys acceptance speech
When Sudeikis won the Emmy award for Outstanding Lead Actor in a Comedy Series for playing Ted Lasso on the Apple TV+ series, he launched immediately into thanking family members.
"Thank you very much. So … heck of a year," Sudeikis began his speech. "I would say that, you know, this show is about family. This show is about mentors and teachers. This show is about teammates — and I wouldn't be here without those three, you know, things in my life."
He continued, "First of all, I want to thank my folks, Dan and Kathy, I want to thank my sisters Kristin and Lindsay. I want to thank my sisters that have been chosen through outside of biology, Rachel. I want to thank my children, Otis and Daisy."
"Mentors and teachers — I want to thank, you know, people like Mick Napier, folks at Second City … I want to thank folks at SNL," the actor continued.
Sudeikis joked Lorne Michaels was taking 'a dump' because he had left the room. The former SNL cast member was quick on his feet in coming up with a reason Michaels wasn't present — and went right for the potty humor.
"I want to thank Lorne, who went to go take a dump now. Perfect," Sudeikis said. "You know, he's gonna get home, he's gonna watch it. He loves watching the Emmys at home. It's fine, it's fine."
He added, "Which home, is the big question."
He also thanked the 'Ted Lasso' team
Of course, Sudeikis was gracious in thanking all of the folks who make Ted Lasso so great.
"I want to thank my teammates that helped make this show, Brendan [Hunt] and Joe [Kelly], first and foremost from the get-go, Bill [Lawrence]. I want to thank our incredible writing staff. I want to thank our incredible directors. I want to thank my incredible cast," Sudeikis said. "Look, I'm only as good as you guys make me look. So really it means the world to me to be up here and just be a mirror of what you guys give to me and we reflect back and forth on each other. So, thank you so much."
Sudeikis ended his speech by thanking the show's COVID crew and his manager Geoff Cheddy, who he said "probably falls under all three of those categories." He added, "But thank you, again, thank you to the Academy."
Sudeikis and Michaels did connect backstage and hugged. Michaels praised Sudeikis for his success when he spoke backstage in the Emmys press room. "I was so happy for Jason," he said. "He'll be coming back soon to SNL so I'm very happy about that as well."
Ted Lasso stars Hannah Waddingham and Brett Goldstein won awards earlier in the night for Supporting Actress in a Comedy and Supporting Actor in a Comedy.