Jason Sudeikis' Split with Olivia Wilde Compared to 'Ted Lasso' Season 1 Divorce
The breakup between Jason Sudeikis and Olivia Wilde is so similar to the Ted Lasso Season 1 divorce that fans want to know more about the celebrity relationship. Ted Lasso Season 2 premiered on Apple TV+ on July 23, 2021, stirring up more questions about whether one split inspired the other. Plus, insight into both new relationships: Olivia Wilde and Harry Styles and Jason Sudeikis and his co-star, Keeley Hazell.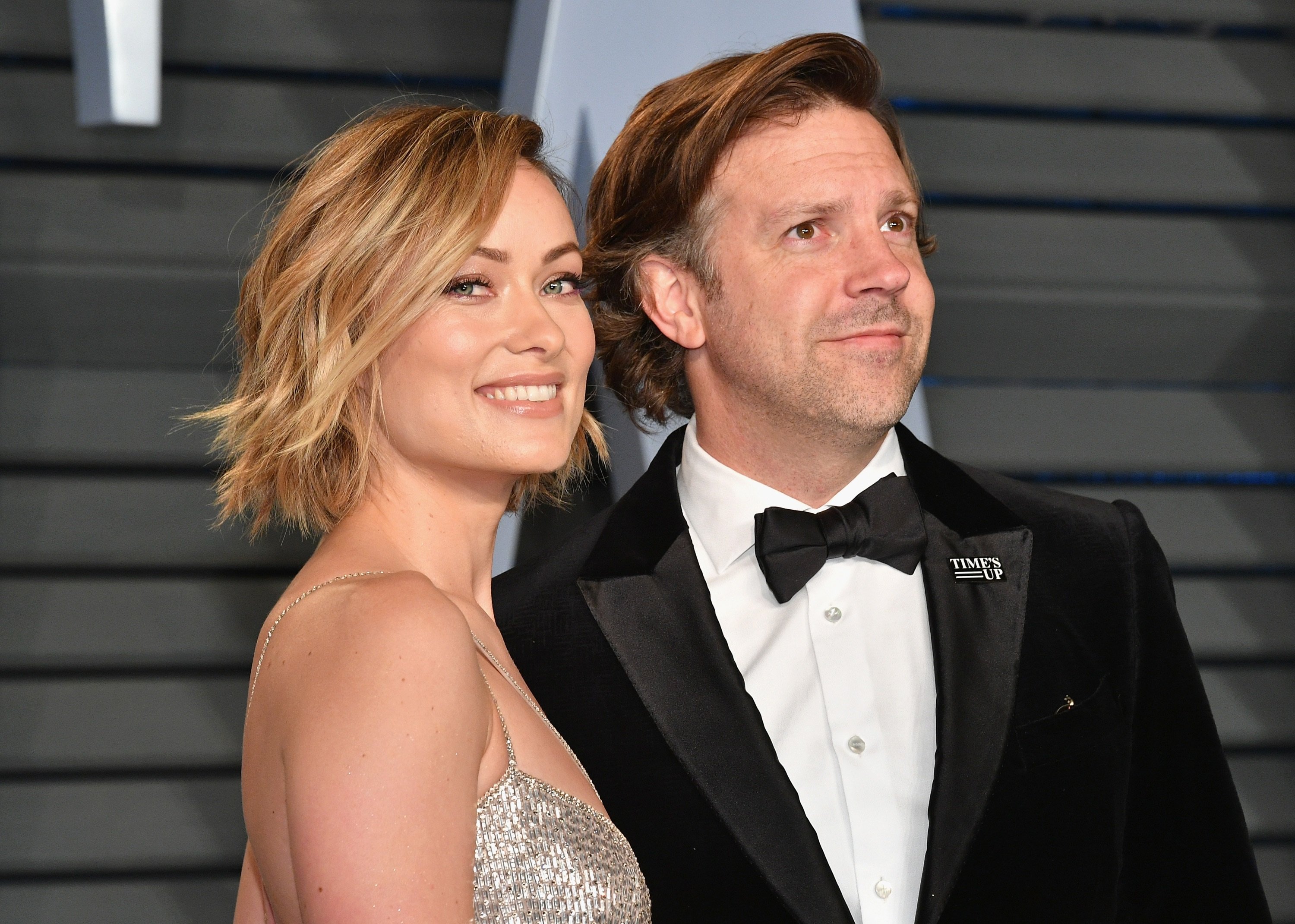 Jason Sudeikis Olivia Wilde split vs. 'Ted Lasso' Season 1 divorce
Ted Lasso Season 1 premiered on Apple TV+ on Aug. 14, 2020. In the first episode, viewers found out why the American football coach from Kansas City flew across the globe to England. His wife, Michelle Lasso (Andrea Anders), wanted space, so he took the coaching job for AFC Richmond. In episode 5, she visited Ted with their son. However, Michelle admitted that her feelings for him had changed. In Ted Lasso Season 1, Episode 7, he had a panic attack over signing the divorce papers to end his marriage.
Since the divorce storyline is a large part of Ted's life in season 1, it's surprising that his split with Wilde had nothing to do with it. Ted Lasso Season 1 wrapped on Oct. 2. Then, Wilde and Sudeikis announced their split on Nov. 13. 
However, the split happened before the show premiered. A source told People that the couple broke up in early 2020. They slowly grew apart and made their two children the top priority in their split. So, naturally, fans wondered if Sudeikis' off-screen breakup inspired the on-screen divorce. However, in an interview in 2021, Sudeikis said that "one has nothing to do with the other."
Olivia Wilde and Harry Styles
Sudeikis and Wilde became the subject of controversy in early 2021 when news broke that Wilde was dating Styles. The couple met on the set of Don't Worry Darling in 2020. However, to the media, it looked like Wilde moved on too quickly. In reality, Wilde and Sudeikis split very early in 2020. Then Wilde and Styles met in September 2020, when he replaced Shia LaBeouf.
Since Harry Styles describes his "Watermelon Sugar" hit as the "euphoria of when you start seeing someone," many fans wondered if it's written about Wilde. Again, the timelines don't match up — Styles began writing the song in 2017. It became the singer's fourth single from his Fine Line album on May 15, 2020 — before he met Wilde.
RELATED: The Real Reason Olivia Wilde and Jason Sudeikis Never Married
However, that doesn't mean that Wilde doesn't give Styles that "watermelon sugar high" feeling. According to Cosmopolitan, the paparazzi recently spotted the couple vacationing in Italy — spawning a frenzy of marriage rumors. Wilde and Styles look delighted together, whether they are married yet or not.
Jason Sudeikis and Keeley Hazell
The Ted Lasso star and Hazell met on the set of 2014's Horrible Bosses 2. According to People, they remained friends, and a source linked them together in February 2021. However, photos surfaced on June 30 of the two embracing in New York City. A source told the outlet that Sudeikis and Hazell had been dating for some time at that point.
Hazell joined the Ted Lasso Season 1 cast as Rupert Mannion's (Anthony Head) new girlfriend, Bex. It gets a bit confusing since the series's creators named the character Keeley Jones (Juno Temple) after Hazell. Rupert is Rebecca Welton's (Hannah Waddingham) cheating ex-husband and former owner of the football club.
Both Sudeikis and Hazell and Wilde and Styles seem happy in their new relationships.