Jason Tartick Planned to Quit His Job Before Boss Confronted Him Over Podcast – Says 'Fear' Kept Him From Leaving [Exclusive]
Jason Tartick's Bachelorette fiancée Kaitlyn Bristowe's sex confession on her podcast may have gotten him in hot water with his boss, but he was planning to quit his job anyway.
His boss's ultimatum just pushed up the timeline, he admitted. Bristowe dished on her Off the Vine podcast about the first time she and Tartick hooked up. Tartick's boss heard the episode and told Tartick he was no longer allowed to do podcasts, social media, or any gigs other than his corporate banking job.
Rather than meet his boss's demands, he took a leap of faith – which is what Tartick addressed in his new book, "The Restart Roadmap: Rewire and Reset Your Career."
Jason Tartick took a leap of faith and quit his job
Tartick told Showbiz Cheat Sheet the ultimatum took him by surprise. "I wasn't sure what was going to happen. Obviously, I certainly didn't anticipate having this ultimatum pushing me into a corner," he said. "I didn't fully expect it and it caught me off guard a little bit. And I think in the back of my head, I knew that there was going to be a time where the personal world and professional worlds collided."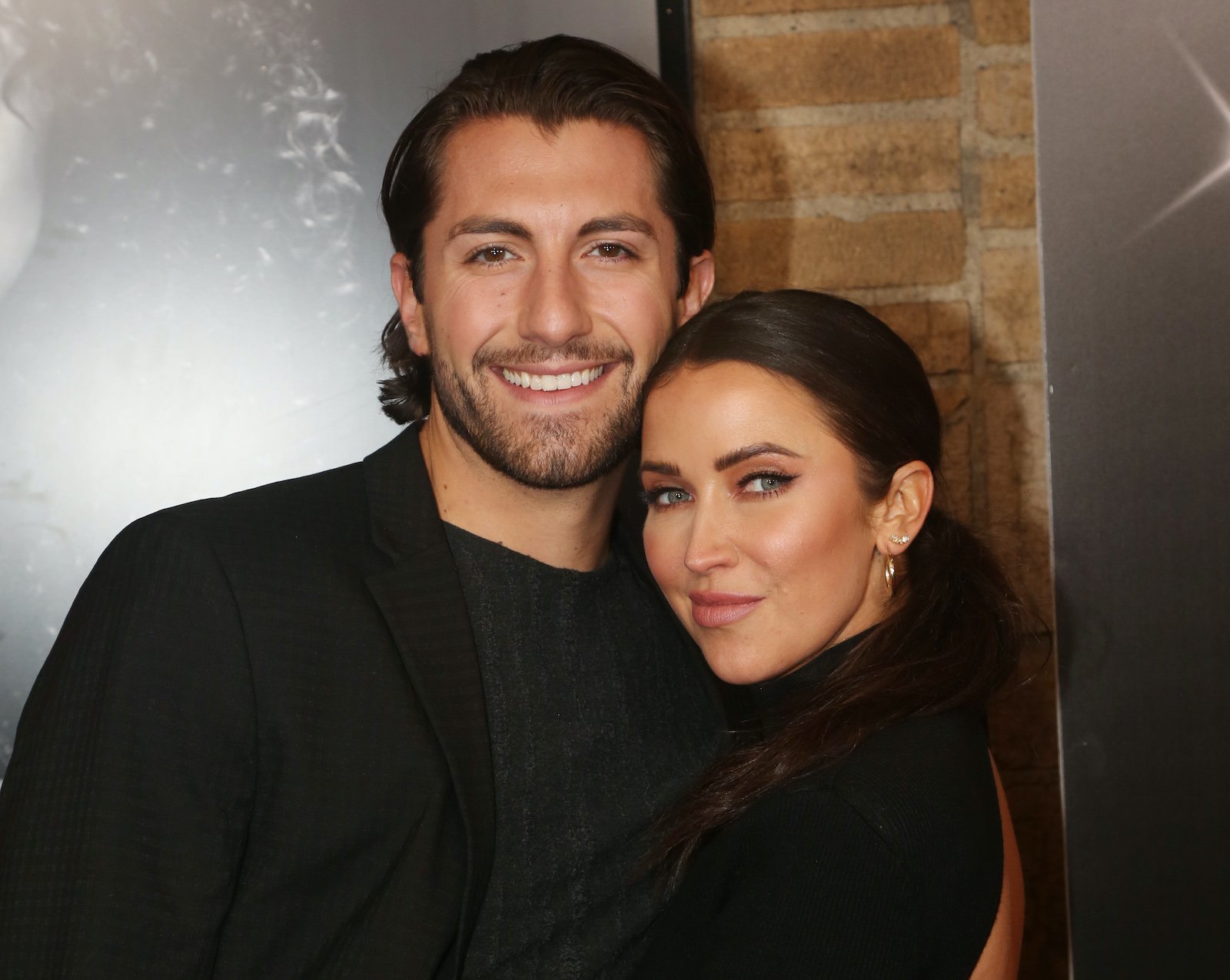 "Quite frankly, I was probably about six to 12 months away from taking the leap proactively on my own anyway," he added. "So at that time, I think it was a little bit earlier than anticipated. But things happen and you just got to change. And detours can lead to huge opportunities. Quite frankly, I talked about fear being a huge reason why people are stuck. It was a huge reason why I was stuck. And sometimes you need to be pushed out the door to get you to the next thing."
He still had to regroup after quitting his job
Even though Tartick was planning to pivot, he still needed to reflect and regroup. "It's OK to be knocked down," he said. "This was something I took away from the A-Rod interview. How many times in his life he's been knocked down and humiliated. But how many times has he had the highest highs?"
"I think when you're knocked down, it's really when you learn the most about yourself and you get the most information to kind of move forward," he said. "And it's wild how usually those opportunities when you do get knocked down, give you a chance to speak about them to even one person. Or potentially many."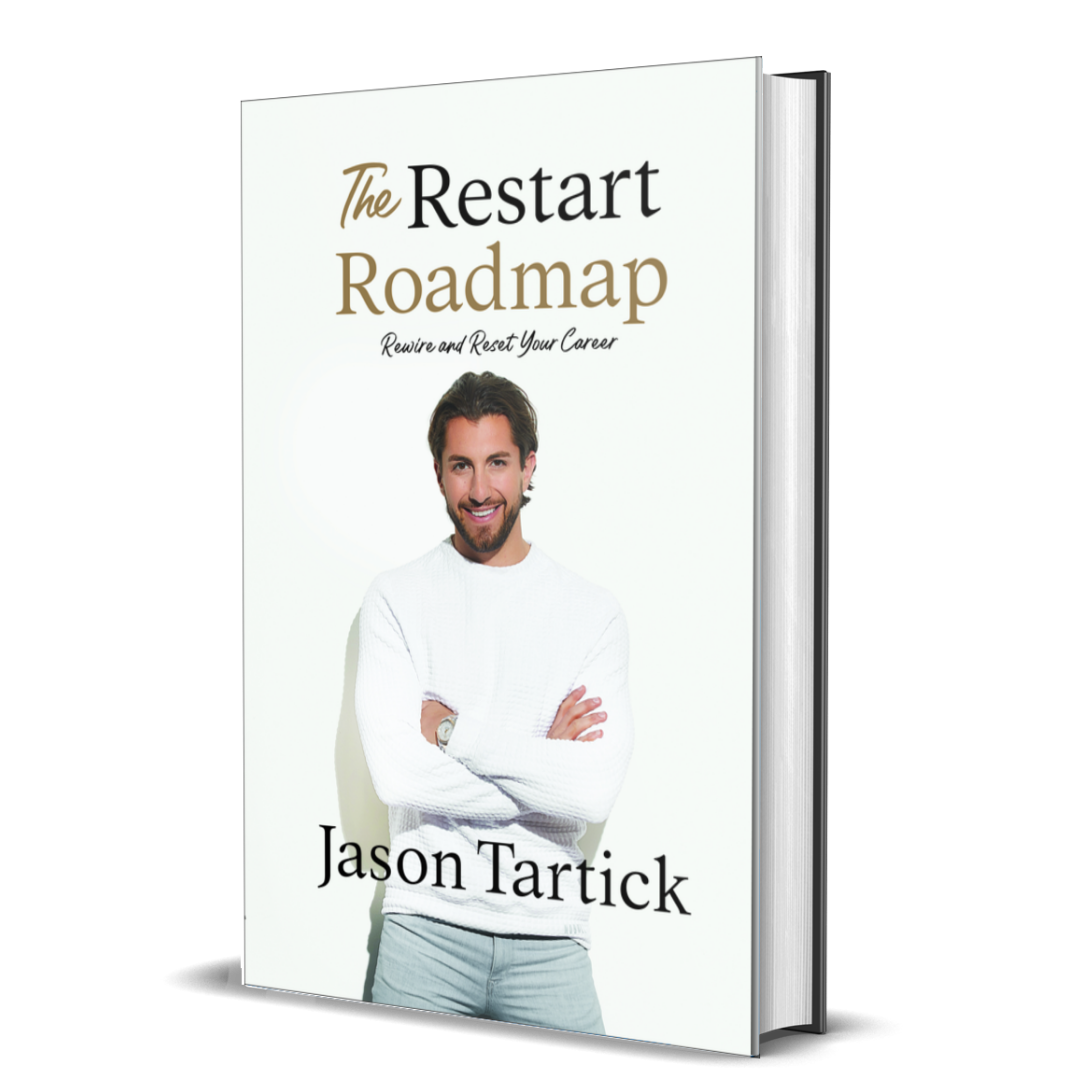 "Without me getting knocked down the way I did in some of the things I had dealt with, this book doesn't come to fruition," he said. "Without me taking the opportunity to go on the show, being able to see some of the best and brightest from Wall Street to unscripted television behind the scenes position themselves, market themselves, negotiate for themselves, prepare quick little one-liners so that it makes the greatest impact. It's unbelievable. And those opportunities lead to new educational things that you can do for yourself."
Jason Tartick offers solid money advice in his book
While Tartick supports the pursuit of professional happiness, he says everyone needs to be mindful in their pivot, especially when it comes to finances.
"The number one most important thing, if you're looking to restart and if you're unhappy with your career, you have to create financial independence," he emphasized. "If you don't, you'll always be relied on what the system was set up to do. Which is to keep you somewhat compliant within your job, right? The W-2 payment is going to pay a little bit. The carrot will always be there to keep you going, and if you burying yourself with debt, you're not budgeting accordingly. You'll never have the opportunity. Or the risk may be too high to go take that shot you always wanted to take. And you'll never hit big unless you swing big."
"So one of the things that I tell people is they're so focused right now and get rich quick NFT cryptos," he said. "Slowdown. Back up. Hit reverse because if you don't have a foundation, you can't build a house. And how you build a foundation with finances are the basics. It's debt management, it's budgeting. It's behavioral budgeting so understanding where you're spending and why. And the big one is negotiating on both sides, where you're making money and when you're spending money."
RELATED: 'The Bachelorette': Jason Tartick Had the Best Response to Ryan Fox's Notes