Javier Bardem's Brief Stripper Stint Had His Mom and Sister in the Audience
Javier Bardem's undeniable good looks are a staple of the Oscar-winning actor's career. That, combined with his willingness to take on challenging roles that take him far outside his comfort zone, makes the Being the Ricardos star well-respected within the industry. As a young performer, Bardem took on his most challenging role, not as an actor but as a stripper, and he brought the family along to help him feel safe in the process.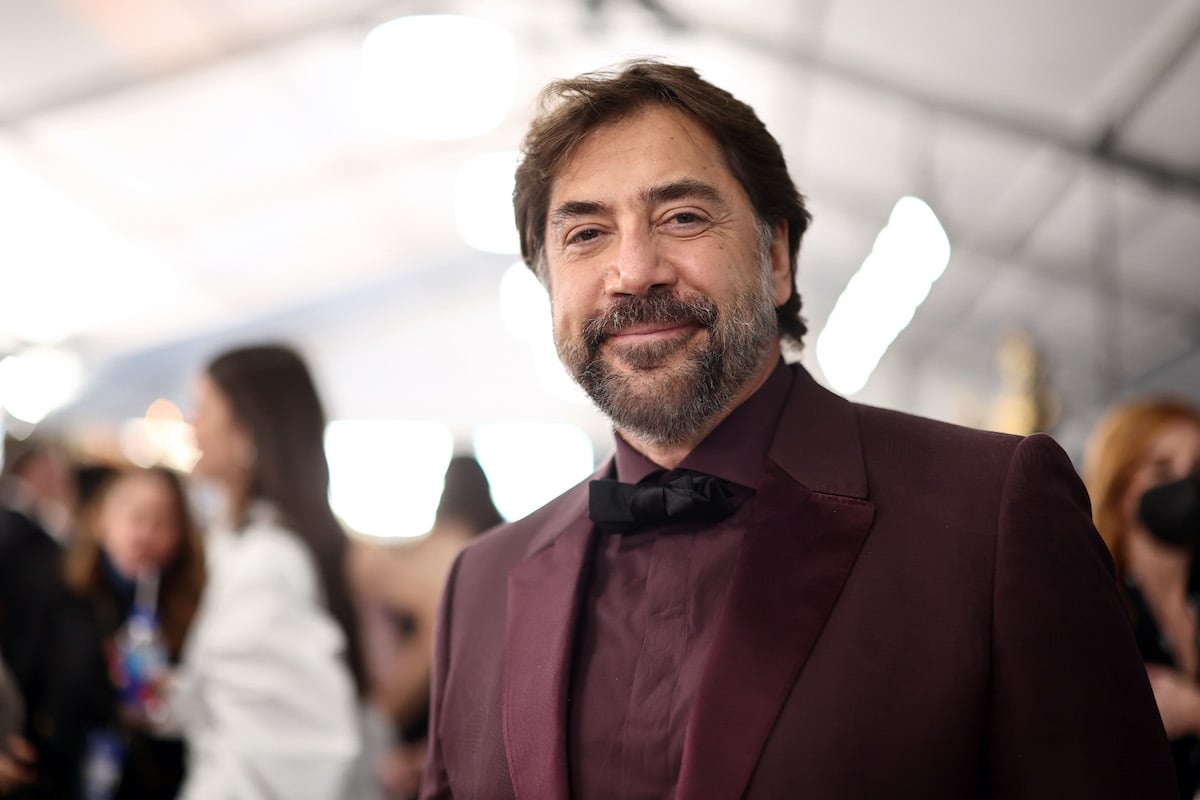 Javier Bardem takes off
Born in Spain, Bardem started acting when he was a toddler. According to IMDb, he mostly appeared in Spanish-language movies and TV shows. He began appearing in minor English-speaking roles until his big break in 2007's No Country for Old Men as the spine-tingling villain Anton Chigurh. From there, he became a household name in the English-speaking movie world. 
Fifteen years later, Bardem has played a Bond Villain, Pablo Escobar, and several critically-acclaimed characters with some of the biggest names in Hollywood. His recent turn as Desi Arnaz in Aaron Sorkin's Being the Ricardos was nominated for an Oscar, while his other film, Dune, received several nominations. 
However, when Bardem was still coming up, he had to take whatever was thrown his way, and his brief work as a stripper left an impact that remains.
Javier Bardem takes it off
Bardem had to work his way up the entertainment chain when he was a young performer. This meant taking work he wasn't necessarily comfortable doing. When someone hired the actor to perform a striptease for a small crowd for money, he brought in support from a place where one would least expect – his family.
"For a day! It was a disaster. And you know who was there watching? My mum and my sister! It was kind of a thing – you go there and dance, they pay you some money. It wasn't like a Full Monty thing. I think I have a good relation with my family, thank God! We are very tight!" the actor told Marie Claire during the No Country for Old Men press tour.
He repeated the story on a recent episode of Ellen, where he explained why his mother and sister were there for such a vulnerable moment. According to him, they were emotional support as he worried about his first and only stripping gig. According to Uproxx, Bardem sang Joe Cocker's "You Can Leave Your Shoes On" in a tuxedo for the not-quite-nude performance. 
"I was so nervous." the actor told host Ellen DeGeneres. "I called my mom and my sister to accompany me to my striptease number. There was nobody – I think there were, like, three people there? And it was very embarrassing, but I did it! I'm a performer, and I have my work."
This fearlessness paid off. Bardem is one of Hollywood's most recognizable names and faces, and while this brief journey into stripping was a blip on the radar, he's far from alone in taking this career path. 
The stripper to celebrity pipeline
Stripping takes talent, fearlessness, and charisma to succeed. According to Insider, Bardem, Channing Tatum, Eve, Cardi B, Lady Gaga, and Mark Consuelos are some of the strippers turned celebrities who turned their passion for performance into the lucrative careers they have today. Even Chris Pratt briefly worked as a stripper when he took odd jobs as a young, aspiring actor. 
Bardem doesn't speak about his stripping ordeal as though it were a damaging moment. Instead, it showed him his limits as a performer and where his talents ended. Perhaps, his brief time on a different type of stage helped give him the confidence to swing for bigger roles. Either way, that fearlessness got him to his Oscar-nominated place in Hollywood history. 
RELATED: 'Being the Ricardos' Director Aaron Sorkin Defends Nicole Kidman and Javier Bardem Amid Casting Controversy