What Happened To Jay's First Wife on 'Modern Family?'
She didn't have a great relationship with Claire or Gloria, but they still loved her. DeDe Pritchett, though she was crazy, was a part of the dysfunctional Modern Family characters. That is, until her death during season 10.
Here's what we know about this mother, portrayed by Shelley Long.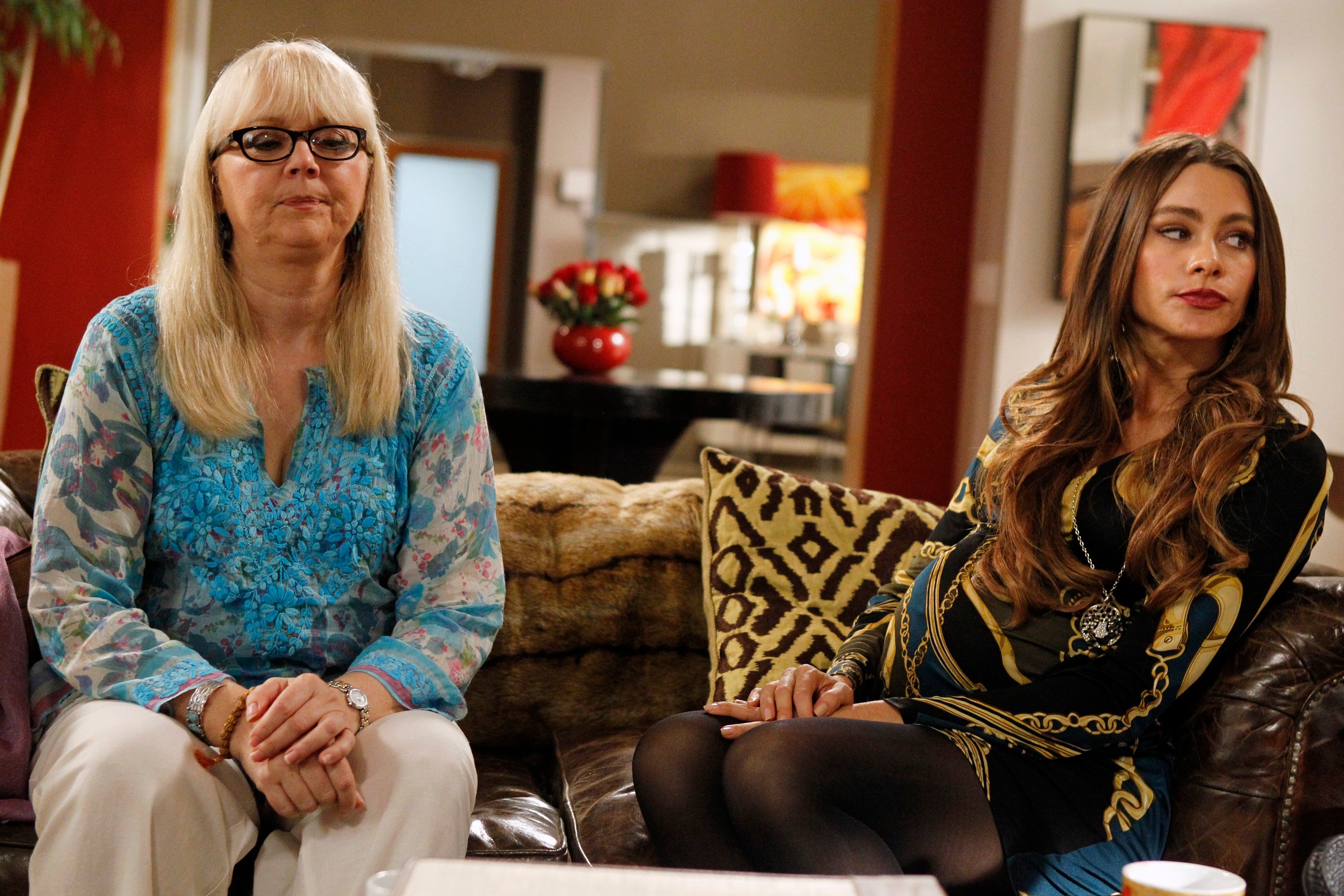 Gloria is Jay Pritchett's second wife
They're one big Modern Family with Jay Pritchett (Ed O'Neill) at the center of it all. This character is first introduced as a wealthy businessman who recently married Gloria Ramirez, formerly Delgado, portrayed by Sofia Vergara. 
These characters had a child together — Fulgencio Joseph "Joe" Pritchett. Throughout the comedy series, Jay and Gloria raised their children and their dog, Stella. Periodically, other family members would visit their home. That includes Jay's ex-wife, DeDe.
Jay Pritchett was first married to DeDe
Before Jay Pritchett married Gloria, he was married to DeDe. It was in this relationship that he had Mitchell (Jesse Tyler Ferguson) and Claire (Julie Bowen.) After years of disagreements, they got a divorce. 
During the "Disneyland" episode of season 3, Jay explained his plan to leave his wife when she bailed on a family trip to the theme park. (Who doesn't go on a family vacation over a silly argument?) After going solo with Mitch and Claire, though, Jay decided it was better if it stuck it out until they were adults.
A few other characters appear throughout this series, acting as the in-laws or parents of the adults. Phil's father, Frank, was portrayed by Fred Willard before the character died. Cam's sister, Pameron Jessica "Pam" Tucker, portrayed by Dana Powell, lived above the Tucket-Pritchett family for several episodes. 
DeDe Pritchett died during season 10 of 'Modern Family'
It seems as though whenever Gloria and DeDe get together, there's an issue. During Gloria and Jay's wedding, DeDe drank too much and was carried out by other members of the family, kicking the cake in the process.
When fans first met DeDe, she tackled Gloria inside the Dunphy house. When DeDe dropped by for Lily's birthday, she tackled Gloria to the ground. Over the years, however, she became more "normal," befriending Manny and even talking to then-pregnant Gloria about raising children.
However, during one season 10 episode, "Good Grief," DeDe died in her sleep, allegedly during a trip with her women's group to Greenland. In true spiritual fashion, the character chose to become a tree following her death. Because she had such a complicated relationship with her children, Mitch and Claire reminisced about their mother. 
This aftermath of DeDe's death appeared in one of the last episodes of Modern Family, with season 11 being the final season of this comedy series. However, they dealt with quite a few losses together, including Phil's mother.