Jay Leno Shares Details About How He Hung off the Nose of a Flying Plane Just Like Tom Cruise
Jay Leno is one of pop culture's biggest personalities, a comedian and writer who had a long stint as the host of The Tonight Show with Jay Leno. Leno, who started out as a stand-up comedian, is well known for his affinity for motor vehicles. While many of Leno's fans know that he is a car collector and enthusiast, few know that he has a penchant for diving deep to learn about every part of the planes, trains, and automobiles that interest him. Recently, Leno opened up about a viral video that appeared to show the comedian hanging from the nose of a plane that was flying off the coast of Catalina Island. 
What is Jay Leno best known for?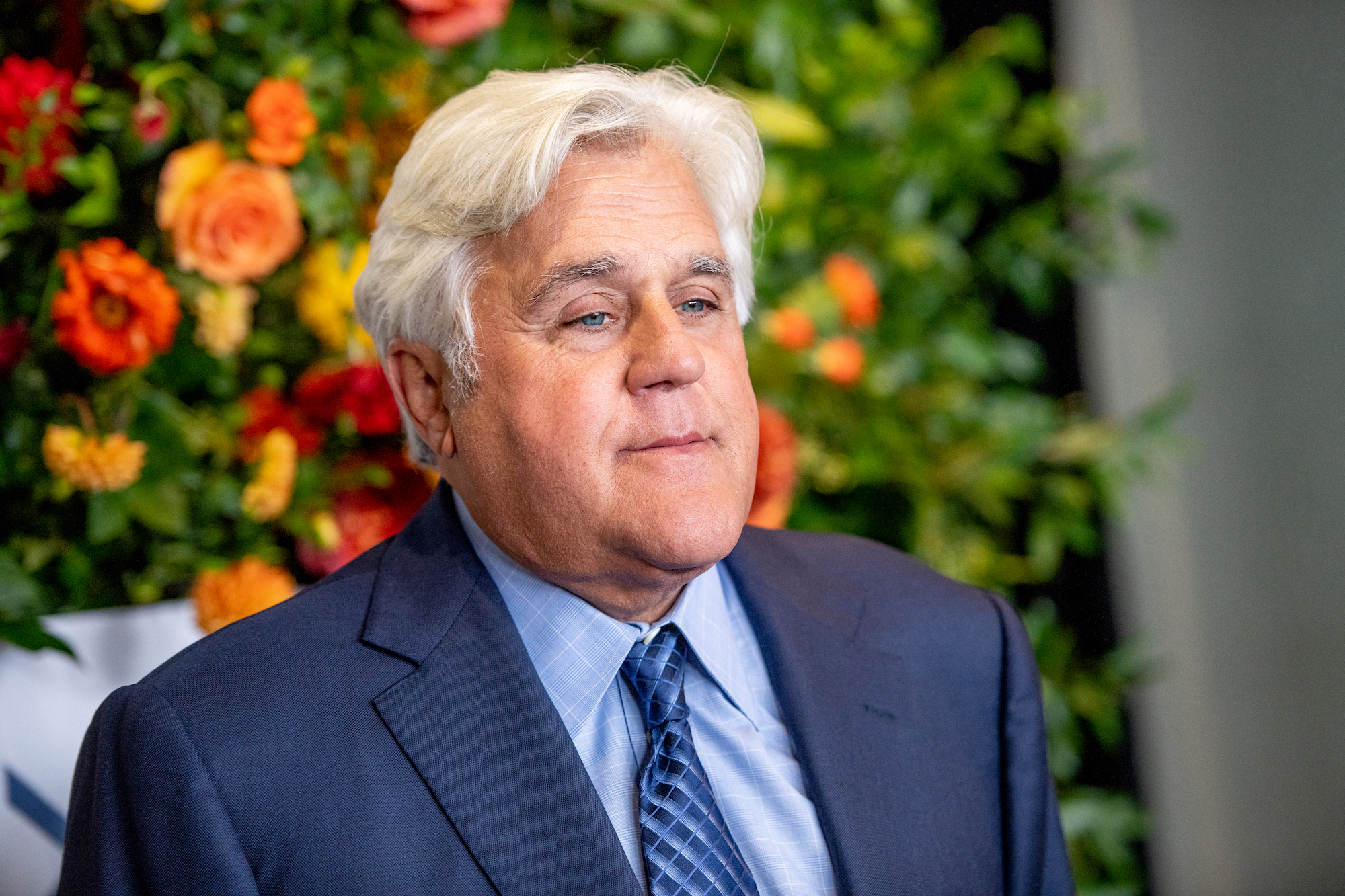 Jay Leno was born in 1950 and spent the majority of his early years in New York. Leno developed his love for entertaining others at a very early age, and by the time he was in his twenties, he knew that he wanted to be a comedian. In 1973, Leno opened his own comedy club, and by 1977, he was a regular visitor to the set of The Tonight Show, performing various comedy routines. In 1992, after years of association with the iconic late-night show, Leno became the host of The Tonight Show with Jay Leno.
Leno hosted The Tonight Show with Jay Leno until 2014. That same year, he was inducted into the Television Hall of Fame. While Leno is no longer the host of a late-night TV show, he's still very much a public figure. Leno's love of all things with motors is legendary, and with nearly 150 cars in his personal vintage and exotic car collection, he's very much considered to be an expert on motor vehicles. 
Why did Jay Leno recently hang off the nose of a flying plane?
Jay Leno might be 71 years old, but he's living a life full of excitement. Recently, a video went viral that appeared to show Leno hanging from the nose of a flying plane — and social media users had plenty of questions about the stunt, which rivals anything that Tom Cruise has done in his action-heavy films. However, as Leno revealed to Entertainment Tonight, the stunt wasn't quite as out-there as it first appeared. According to Leno, he had no idea that the plane, which was flying at a low altitude, had a hatch on the nose. The comedian stated that he wasn't actually "hanging off" the plane, merely standing up through the hatch, looking out.
"My friend said, 'The front of the plane opens,' so I opened the front and then came out and crawled out on the front of the plane," Leno revealed. "The force of the plane going forward was keeping me there. You don't plan something like that. You can't plan it, or else someone will stop you if you planned it."
What is Jay Leno doing now?
Jay Leno might not be a regular star of viral videos, but he's still a vital presence in pop culture. Since 2014, Leno has hosted the popular program, Jay Leno's Garage, a show that focuses solely on his love of cars and regularly features a variety of celebrity guests. The star also frequently writes columns about cars for The Sunday Times. For Jay Leno, a man whose career has been nothing less than extraordinary, this latest phase of his life is proving to be full of surprises. Stay tuned to Showbiz Cheat Sheet for all the latest entertainment news!